February 28th, 2013 | Author:
Pumps And Gloss
From spot-on color descriptors to clever double entendres, we rounded up the best shade names of all time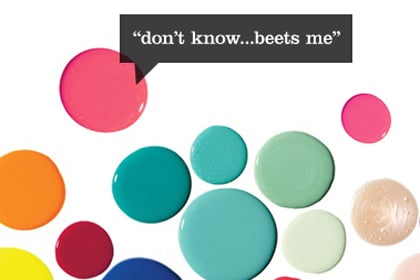 This is a TotalBeauty.com nails article
Sure, the color of nail polish in the glass bottle is a big deal, but the next thing you do is flip the bottle over to read the name written on the bottom. If that name makes you roll you eyes, it's going back on the shelf. If it makes you laugh out loud, there's a good chance it's getting painted on your fingers and toes. We compiled a list of the 25 best nail polish names that are clever, funny, and just simply spot-on. Click ahead to see if your favorites made the list.

Posted in
Nail Polish
,
Total Beauty