Going green is better for the environment and better for you — but it can be tough to find products that work. These vegan beauty products will wow you
This is a TotalBeauty.com Makeup article
"Vegan" doesn't have to be synonymous with "ineffective." Newsflash: You don't have to sacrifice your ethics to find a product that works. We tried a slew of vegan beauty products and found the ones that we'll be working into our current beauty routine. Check out these 11 completely cruelty-free products.
Hey Glossies,
Playing with color can be so much.  Think about the time when getting a 64-crayon box made the sun shine brighter.   I still love the joy that colors bring. My rule on color is the brighter the better and all at the same time.

Ok, well, I do need a bit more balance.
In the OOTD, I started with the Boden Pique Mini (navy irregular spots).  Paired it with a fuchsia top, royal blue shoes, turquoise purse and black jeweled necklace.  I selected the royal blue shoes because I thought it would make the navy blue dots pop out more than if I wore a navy or neutral-colored shoe.  The turquoise purse added the extra punch.
I opted for the J. Crew black diamond necklace, but I think adding more color would have been just as fun.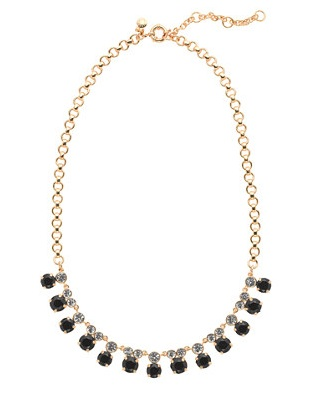 I also love these necklace options: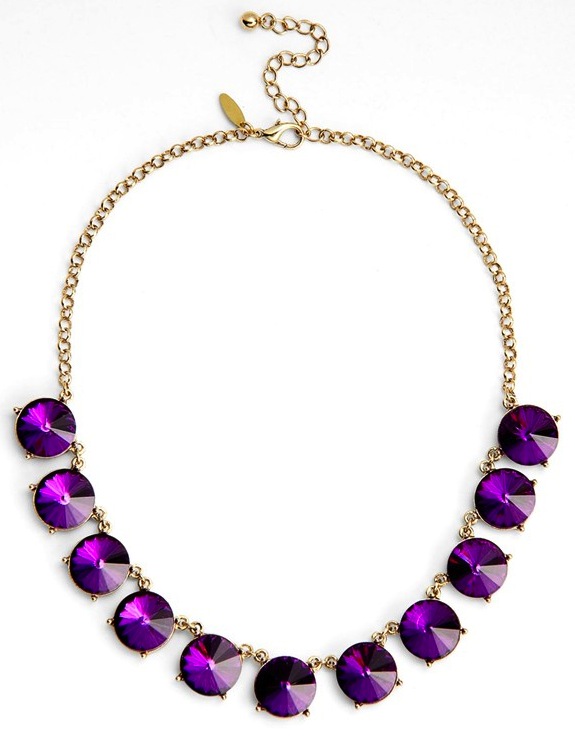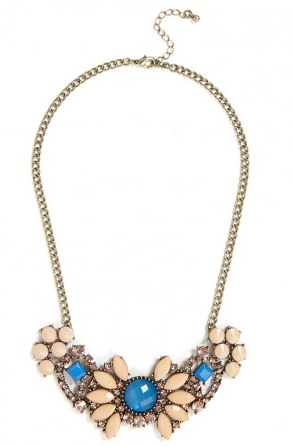 The fashionista is expanding her empire into the realm of beauty
This is a TotalBeauty.com Makeup article
All wearers of flats, rejoice — soon, you'll be able to find the signature "T" gold logo you love so much on your ballet flats emblazoned on your makeup as well. That's right, Tory Burch is finally making her way into beauty. Plans for a beauty collection include a fragrance, a makeup line, and a body care line. The products launch September 26, but we have the sneak preview.
Hey Glossies,
Hope you are having a great summer.
Last year, I wrote a post entitled Preppy Plus and the challenges of creating preppy plus looks.    So, this year, I decided to a week-long focus on Preppy Plus looks, which will include how to create the looks and the best retailers to purchase pieces.
Creating a casual preppy plus, can be easy and fun.  I started with a polka dot chambray shirt and marine blue pencil skirt.  I choose accessories that provide bursts of color that add visual interest to the outfit.  The look is colorful, yet conservative that would be great for work.
See which lip balms are the best for smooth and hydrated lips, and which ones you should avoid
This is a TotalBeauty.com makeup article
Lip balm gets a lot less love than its more glamorous cousins, lipstick and lip gloss. But even though lip balm may not be as trendy, it's a necessary foundation for every woman's pout. To get even color when you apply lipstick, you need a good lip balm that moisturizes and preps your lips. And luckily, we're past the boring days of Vaseline. Some of our favorites include rich berry colors, ones with SPF 45 and even rose-scented. Keep clicking to find the best and worst lip balms out there.
The Worst No. 7: Juice Beauty SPF 15 Tinted Lip Moisturizers, $15
TotalBeauty.com average reader rating: 6.5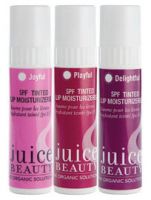 "Feels like cheap, generic Chapstick"
TotalBeauty.com average reader rating: 6.5

"It feels like I have sand on my lips"
TotalBeauty.com average reader rating: 6.1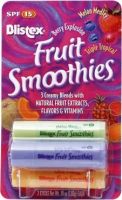 "Doesn't heal dry, cracked lips"
Want to see what was the No.1 Worst and No.1 Best? Click Here!
Hey Glossies,
As we get ready to travel to The Makeup Show Chicago, I want to offer some tips that will enhance your makeup show experience. Remember: the purpose of the show is to learn about new products and techniques, learn how to advance your career (branding, portfolio, best business practices, etc), meet-up with friends and meet new ones.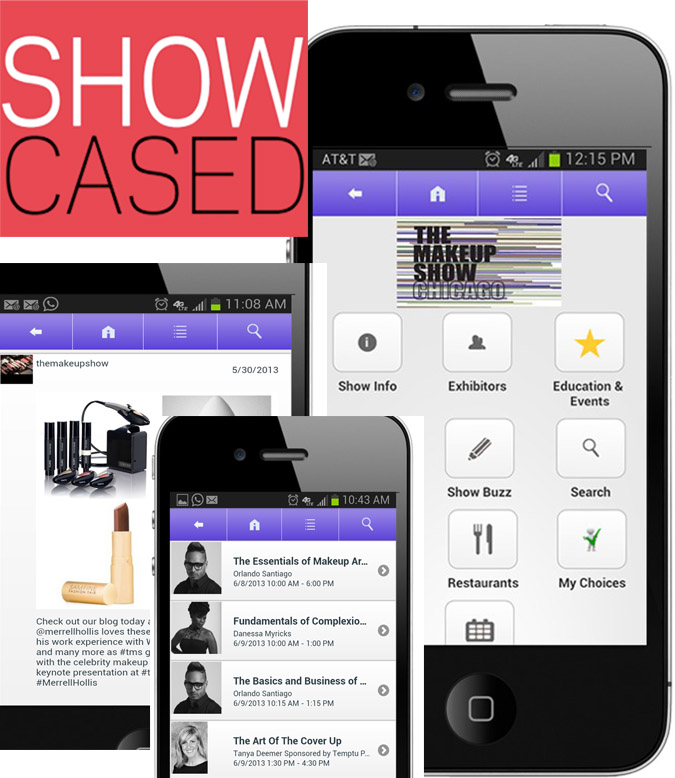 This year, The Makeup Show has launched a mobile app (available on iOS and Android OS) which allows users to "star must-see events, check out exhibitors, events, show buzz, and get the latest updates from the show." Go to the App Store or Google Play to download the app "Showcased International". Create an account and you will be ready for the excitement and wonderment that is TMS Chicago.
Tips
Before entering the show, make sure to download and peruse the TMS Chicago mobile app. This app includes all the seminars/presentations' descriptions, schedule and locations as well as the location (map) of vendors. Select which seminars you want to attend and make sure you are early to get seats because they will fill up quickly.
You will need to balance your time well between purchasing and attending seminars. Over the years, I have noticed that vendors have created better shopping processes to reduce confusion.
Check out brands that you are not familiar with. I find that some of my favorite (and best) brands are relatively unknown to the masses.
Have your business cards ready to share with others.
Speak to the vendors, many of them are the owners, brand executives and/or PR professionals. Get to know them!
Be friendly. I have made some cool connections with my fellow beauty bloggers and other makeup artists.
Location – (June 9-12, 2013, from 9 AM – 6 PM on Sunday and 9 AM – 5 PM on Monday) at The Bridgeport Art Center, 1200 W 35th Street, Chicago, IL 60609. Side note – Free Parking Lot (based on availability)
Follow me on Instagram (

pumps_and_gloss

), Twitter (

@pumpsandgloss

),

Tumblr

and

Pinterest

. Also follow the hashtag #TMSChicago / #tmschi on Twitter and Instagram to follow the happenings!
See you there,
Mix Maven
Hey Glossies,
Pumps and Gloss Blog, will be attending the  The Makeup Show Chicago (June  9-12, 2013, from 9 AM – 6 PM on Sunday and 9 AM – 5 PM on Monday) at The Bridgeport Art Center, 1200 W 35th Street, Chicago, IL 60609. Side note – Free Parking Lot (based on availability), which as you know, is a really big deal!  For ticket information, please check out the Tickets page.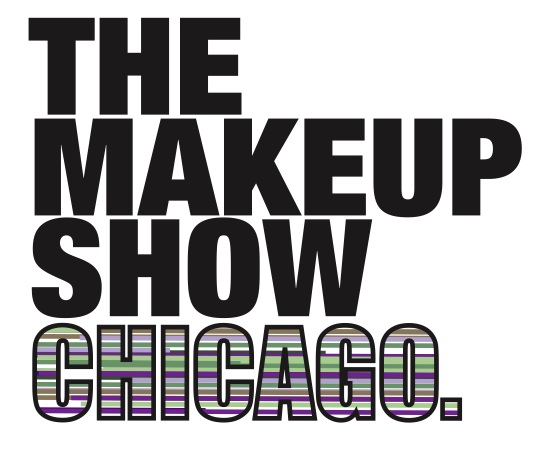 I always look forward to seeing all the new products that will be released and stock up on favorites, attending some classes as well as meeting up (and reuniting) with fabulous makeup artists and beauty bloggers.  This year, two of my Partners in Pretty Sisters, Shana Janelle and Nikkia of Silver Lips Beauty Blog, will be in attendance! Double Yay!!
At this PRO-Only event, there will be a plethora of celebrity makeup artists, other industry professionals, over 60 beauty brands,  over 30 keynote speakers seminars and hands-on training.  The hands-on training sessions are great for any makeup artist who wants to take his or her skill level to a higher level.  This year's hands-on trainings include:
Fundamentals of Complexion and Contour-Danessa Myricks-June 9, 2013- 10:00-1:00
The Basics and Business of Bridal-Orlando Santiago-June 9, 2013- 10:15-1:15

The Art Of The Cover Up-Tanya Deemer-Temptu Pro-June 9, 2013- 1:30-4:30
Anatomy of Makeup-Building a Beautiful Face-Orlando Santiago-June 9, 2013- 1:45-4:45

Makeup for Photography-Danessa Myricks-June 10, 2013- 9:30-12:3
Understanding Color Theory and Color Correction-Lijah Stewart- Make Up For Ever-June 10, 2013- 9:45-12:45

Glamour Makeup for Bridal and Beyond- Eugenia Weston- June 10, 2013- 1:15-4:15
Ideal Eyes- Danessa Myricks- June 10, 2013-1:15-4:15
Please remember that there is a separate fee  ($135/class) for the hands on training! Email Sophia@metropolitanevents.com to register!
Speakers include:
Celebrity Beauty for Every Client with Lori Taylor
Making Up with Merrell Hollis
Building a Brand with Eve Pearl
I'm With the Brand with James Boehmer – Sponsored by NARS Cosmetics
Thinking Outside the Box with Sutan Amrull
Making Your Mark in The Makeup Industry with Sian Richards
The Makeup Show Chicago will also feature more than 60 top pro-focused brands, including:  Diamond Sponsor Make Up For Ever, Platinum Sponsor Crown Brush and Temptu Pro, Silver Sponsor NARS, Supporting Sponsors Obsessive Compulsive Cosmetics, INGLOT Cosmetics, Stila Cosmetics, The Powder Group and On Makeup Magazine.  Other companies including:AJ Crimson Beauty, MAC, Crystal Wright Live, I Make You Beautiful by Danessa Myricks, London Brush Company, Embryolisse USA, Kevyn Aucoin, Cinema Secrets,  Eve Pearl Beauty, Z Palette, Mehron will all be at the Show!
I do hope to meet many more fabulous people at the show. Hope to see you there.
Follow me @pumpsandgloss as I will be tweeting from The Makeup Show Chicago.
Follow me on @pumps_and_gloss on Instagram as I will be posting pics from the various vendors and seminars.
For more information, visit www.themakeupshow.com.
Mix Maven
Hey Glossies,
Today, I am highlighting Talbots Fall 2013 collection.
I am looking forward to the Fall 2013 collection.  I do notice that there is not much color in the collections.  The pieces are classic, but can easily be jazzed up!   Are there any pieces that are must-haves for your fall 2013 wardrobe?
Mix Maven
With summer just around the corner, vacationing, traveling, and getting away is on everyone's minds. Unfortunately, a two-week long vacay on a tropical island isn't always possible. The good news is the best new product launches of May are all inspired by far-flung destinations and infused with exotic ingredients, so you can get a taste of that exotic getaway even if you're landlocked or venturing somewhere more close to home. Whether you're getting ready to pack for your next trip, or simply looking for something to transport you during your next staycation, click to see the new product launches that can cure any case of summer wanderlust. See product launches
Come down with a bad case of wanderlust? These May product launches transport you to far-flung places

This is a TotalBeauty.com makeup article