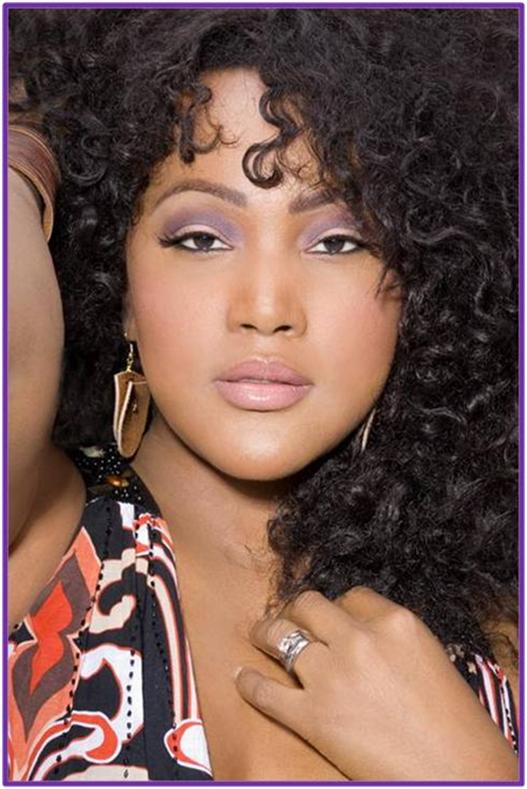 No, not the Swedish pop group who had hit songs like "The Sign" and "All That She Wants." I am speaking of makeup artist extraordinaire, Toni Acey.
She is a sought-after celebrity make-up artist, based in Atlanta,  who did not imagine that she could even work as makeup artist.  Toni worked in corporate America for many years, as well as working as a model.  Toni found that the MAs either  were not qualified to do make-up for Women of Color (WOC), specifically African-American women.  So she took matters in her own hands and came to the shoots already made-up.   By doing so, industry professionals as well as close friends and family took notice and encouraged her she to get into the business.  Ms. Acey does not have formal training in make-up artistry, but she worked as a freelancer for MAC Cosmetics where she learned a lot through the MAC training programs.  She has continued to hone her craft and teaches airbrushing classes.  Ms. Acey is also well-known for  her signature "Wearable Art" body painting and "Celebrity "Knock-Off Makeovers.
Eight years ago, Toni was one of the first makeup artist to use airbrushing for glamour makeup.  Most artists in the entertainment industry used airbrushing, primarily, for special effects. Her go-to brands for airbrushing are Temptu and Air Makeup.  Toni enjoys the creativity of airbrushing because she can create one-of-a-kind foundations,  lipsticks,  and even blushes to fit her clients' needs. She has many clients including  LisaRaye, Kenya Moore, Meagan Good, Karen Clarke-Sheard and Sheree from The Real Housewives of Atlanta.  They have all been very pleased with her work and seek her out time and time again.
We talked about beauty trends for the winter/holiday season.  Toni definitely loves to see all women wearing red lipstick, a throwback to old Hollywood glamour. She does recommend that golden tone women wear tomato reds, fair/light skinned women  can wear pretty much any shade of red, but they should stay from bordeaux, unless they are going for a goth look.  For darker skinned women, she loves loves bordeaux.  Red lip color, she believes, can work for  a daytime look, but it should be sheer.  Her must-have lip product is MAC Money Honey dazzleglass.
For the eyes, she loves Urban Decay eye liners and MAC pigments to create a bold, shimmery look for all the holiday parties we will be attending this season.  She loves Urban Decay eye liners because they can be easily smudged and set to wear as shadows.  For the cheeks, Toni raved about NARS blushes and as a fan myself, I definitely think they are must-haves for all beauty aficionados.
She had words of wisdom for all up-and-coming make-up artists " Be the best that you can be. Be serious about your craft, treat it as a business, (continue) to learn about the craft by staying ahead of the trends.  Make sure to have  a website!"
I asked her about her future goals, she wants to do a follow-up to her book, Make-up FAQs,  to continue with her foundation, "Lipstick Theory" to assist  women's charities, produce training DVDs and  create her own makeup and skincare line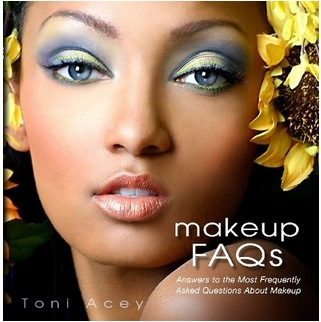 She was a delight to interview and I will be looking out for all of her upcoming endeavors.  I do wish her all the success, she has a great spirit.
So check out her book and website, definitely will provide inspiration.