Recently, my homegirl, K and I went on our quarterly beauty run.  One of the spots we hit was the Bobbi Brown counter in Nordstrom, so I could get matched up to foundation (more on that in a future post).  KJ and I had no intention of buying anything from the counter, but you know what it is like..we were wooed by the Ultra Fine Eyeliner Brush.
See it all started when we noticed that the Bobbi Brown MUA on duty was flawless, especially her eyeliner. We asked her to share her eyelining techniques.  She told us to make short dashes with the tip of the brush turned sideways (see position in photo below.)  So K and I took turns practicing with the brush. We definitely were pleased with the outcome.
This is definitely a must-have for the brush collection.  The price is $25…definitely worth the price!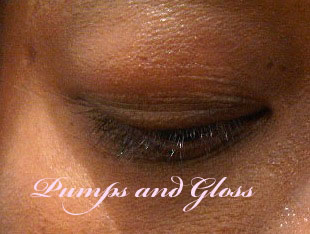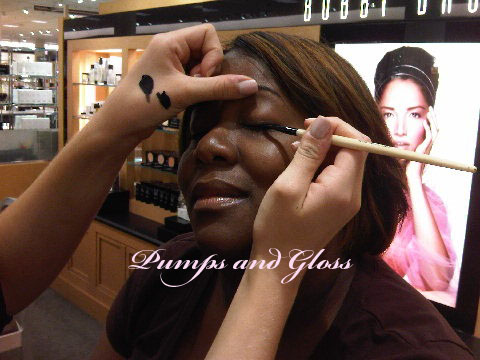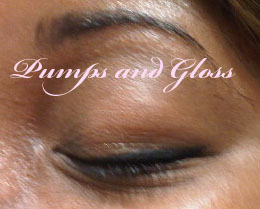 Keep It Glossy,
Mix Maven