Hey Glossies,
Today is National Wear Red Day. To show support for Women's Heart health awareness, the Friday Pump selection is the Lauren Red Pump from ShoeDazzle, 3-inch faux suede with a bow accent.  Ten (10) percent of each purchase will be donated to WomenHeart Organization.
This fab red pump is named after Lauren Smith, a high school student who was diagnosed with aortic coarctation—a congenital heart disease after getting a physical, a prerequisite for joining the school's dance team.  She had corrective open-heart surgery and now, she is doing better.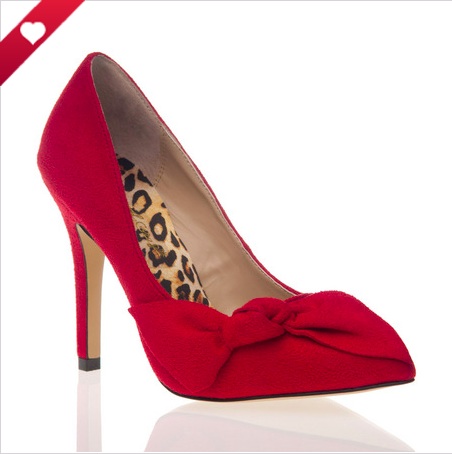 The Lauren Pump retails at $39.95. There is also a match red clutch purse.
Mix Maven