Hey Glossies,
I finally tried NARS foundation and I purchased MAC's Love Lace e/s.  More on the foundation later.
I do not own any color that is similar to Love Lace…the color reminds me of denim (a combination of navy blue and grey). I totally love the color and the texture.  Veluxe Pearl is my favorite MAC texture and can do no wrong. Initially, I applied Love Lace with no primer and I was pleased with color payoff.  (As long as I have used MAC, I have never sampled the e/s without a primer.)
On to the foundation. I went into a popular chain store to get matched to NARS.  The MA was pleasant.  She did not  the unthinkable, she did not remove the foundation to match my skin to the appropriate shading. I gasped and took the samples and left the store.  I thought, "Who the heck matches foundation without removing foundation? What if the customer/client is wearing the wrong shade to begin with?" Sidear: I am always telling my friends that they have to be active participants in the matching process because some MAs will not do the right thing.  I went to another chain store and tested and received samples of NARS Sheer Glow Foundation and I tried Macao, New Orleans and Benares.  The latter shades are too dark for most of my face, but New Orleans [Who Dat! ;-)] and Benares work well on the lower part of my face. Macao works well on the rest of my face.
I like the fact that NARS really understands the intricate shading of WOC, even in the descriptions. Macao is listed as Medium-dark 4-Medium-dark with deep yellow undertone, New Orleans is Medium-dark 5-Medium-dark with yellow undertone and Benares is Dark 2 – Dark with golden undertone.
I am very pleased with NARS Sheer Glow foundation, which is neither sheer nor glowy.  The coverage is good, medium buildable. Definitely feels light against skin.  When I looked at my face, I forget that I was wearing foundation…it does look quite natural.  I love it!!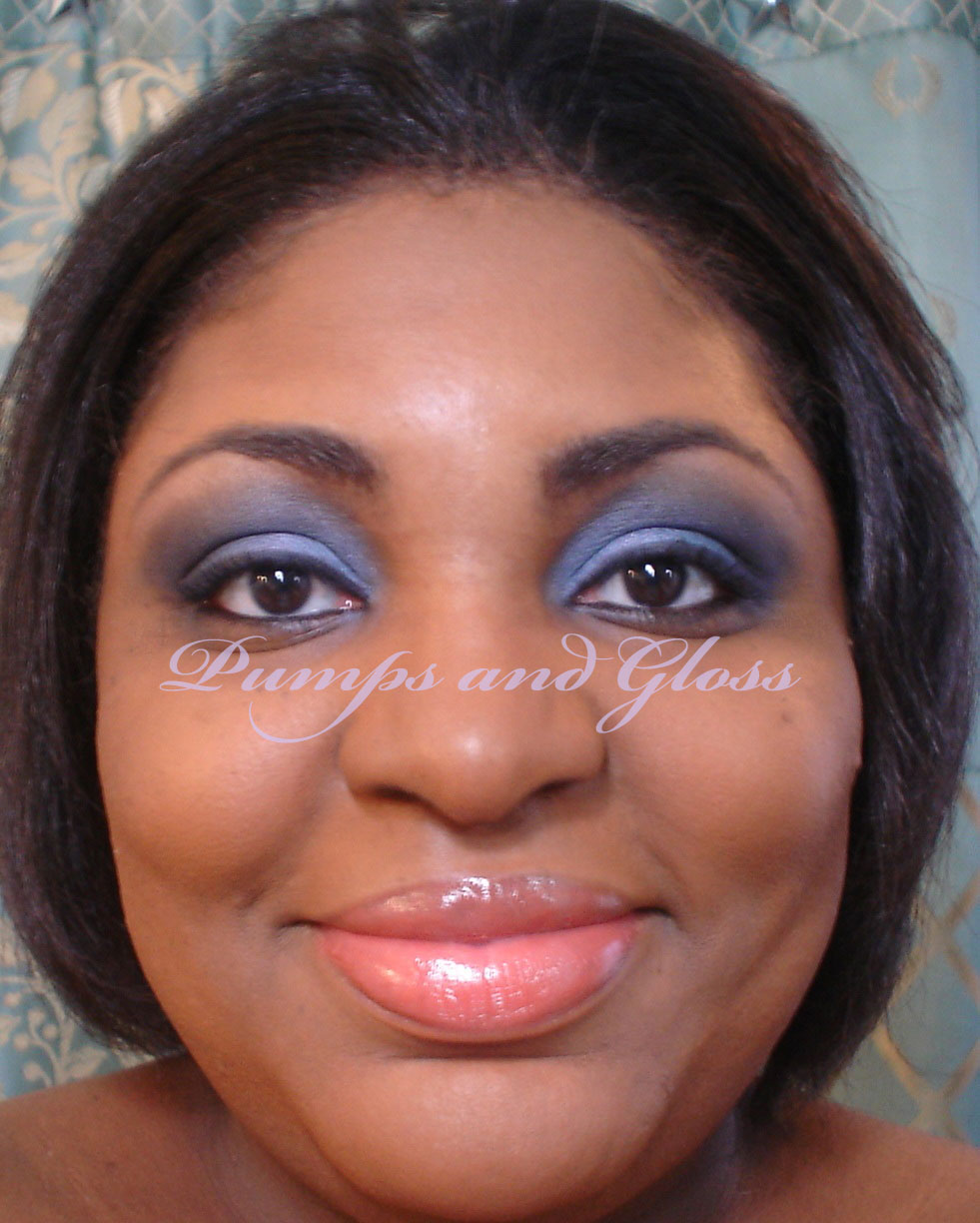 Face
MAC Select Cover-up – NC50
NARS Macao Sheer Glow Foundation
Prescriptives Custom Blend Foundation (Base #5)
Clinique Blended Face powder Transparency #5
Prescriptives Custom Blend Powder (Base #5)
Eyes
Cosmedicine Medi-Matte™ Oil Control Lotion SPF 20
Stila Smudge Pot – Gray
Purely Cosmetics CTP – Slate Blue
MAC Love Lace e/s
L'Oreal HiP Duo – Platinum (Side:Black with flecks of silver glitter)
Smashbox Eyelights – (Peach side)
Shu Uemura Paint Liner – Black
Makeup For Ever Aqua Eyes mascara
Barry M Kohl Pencil – Black
Lips
MAC Tender Tone – Sweet Tooth
Revlon Matte – Cocoa Craving
Mix Maven