Hello Glossies,
I am always excited about trying new foundations. Recently, at TMS NYC, I received a free  Mehron Celebre HD Pro Foundation.  Unfortunately, the shade was Medium 2 [Me2] (See Chart Below) But that did not leave me saddened, I went to the Mehron booth to check out the shades and, possibly,  get matched up.  When I saw the range of the shades, I was totally amped about this brand!! I was very fortunate enough to get matched up by Raedawn Johnson, Makeup Artist extraordinaire.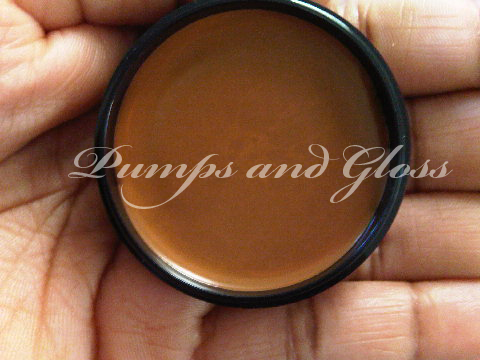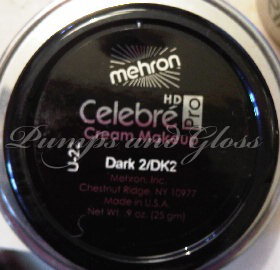 Since I only wear foundation on the lower part of my face, Ms. Johnson matched me up to Dark 2 (DK2).  I really like this foundation. The creamy texture is light and the coverage is medium buildable.   The end result is a smooth and flawless finish.  The HD PRO foundation wore well…It was not sliding off my face. It also passed the church test (the best place to test to foundation). When I teared up, there was little to no streaking. That is a huge PLUS in my book. Plus, the price is Riiiiiiight at $9.95.  Great quality at an even better price. I will definitely re-order!!!
In the FOTD:
I am wearing the Dark 2 along with MAC MSF Natural in Dark.  I am wearing Double Dare c/g and an Inglot e/s (an antique gold shade). I need more Inglot in my life!!!!
So check out the shades on the chart below, there might be a fit in the appropriate shade.
One tip for purchasing online, to find HD shades, scroll down to LT1 and then select the desired shade from that point.
Have you tried the new Mehron Celebré Pro HD Foundation? If so, what are your thoughts on it?
Mix Maven