Hey Glossies,
Obsessive Compulsive Cosmetics has launched 12 Cosmetic Colour Pencils that are billed as long wearing. The colors range from neutrals to brights. The pencils are versatile – can be used on brows, eyes, and lips. *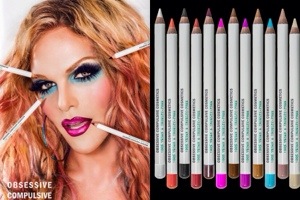 They are available at Sephora and OCC's website.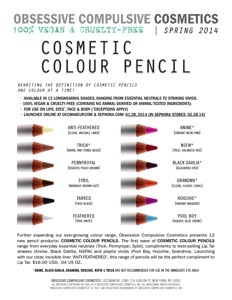 I am looking forward to trying the colors: Sybil, Tarred, Black Dahlia and Hoochie.
Are you excited about the new OCC colour pencils? If so, which colors are must haves?
Mix Maven
*Some of the colors are not eye safe.