Hello Glossies,
I have been MIA for sometime as I was working on a big project for a committee that I am apart of and head.  I am glad that we have completed it for this year.
I have been looking through my 2011 pics that I have not shared.  I found some Yaby Cosmetics and Magnolia Makeup product and swatch pics.
I was, officially, introduced to Yaby and Magnolia at The Makeup Show Chicago.  Of course, I have heard of the brands…heard friends rave about their products….heard friends lament about missing sales.  These brands are high quality, very pigmented.  The pics of the swatches do not do them justice.

Yaby Cosmetics products are smaller than other brands, but the colors pack a punch.  The colors are brilliant and the texture is blendable (matte and shimmer). I love the eye shadows and plan on getting more.  I love the matte shadows, especially the neutral colors because they actually show up on my skin!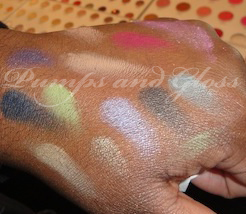 Magnolia Makeup is top notch. I was quite impressed with the array of colors, as well as the pigmentation. The swooning began when I started the swatching process. (Sidebar – I did not sample the foundation.)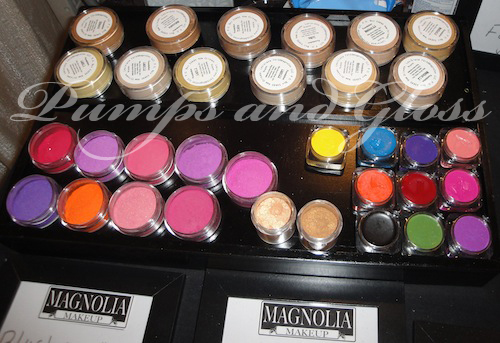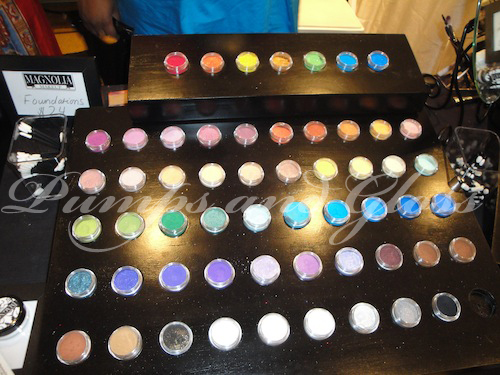 The loose pigments include matte, shimmer and glitter.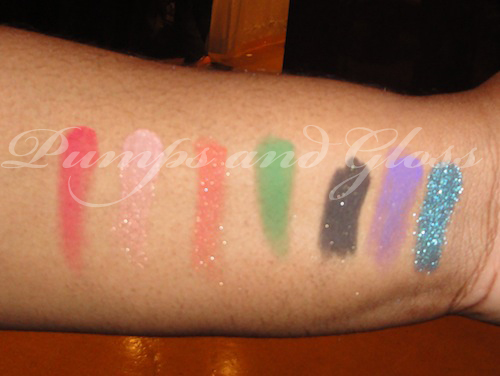 These must be seen in-person to get the full effect.  I love them all!
Do you have any favorite beauty products on your wish list?
Happy haulin' for the Holidays,
Mix Maven