Hello Glossies,
Learning from my foundation matching experience, I know always need to try a few different shades to be matched correctly. MAs always match me darker, as most WOC, I am working with multiple shades from forehead to my chest region, so matching can be a great challenge. So I match the part of my face that needs foundation and add powder to the remaining areas.
I finally got my Prescriptives Custom Blend foundation and powder. It took 2 counters on two different days to get it done, but I got the match that works well for my skin tone.   I used the initial blend  on Saturday and it wore well the entire day, but the color was a bit too dark for my complexion. So I decided to go to another counter for the color adjustment.   This time I took a friend, a faithful Prescriptives Custom Blend user, to be my extra eyes. Well, as I thought, the foundation needed a bit more red. (I am Yellow/Orange).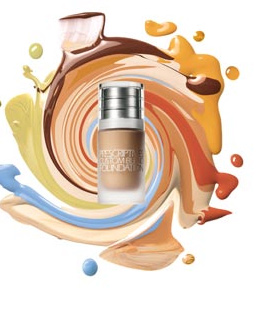 If you want to try Prescriptives Custom Blend, you still have time take advantage of the 30% off, but give enough to time, so the blend can be tweaked (if necessary) before the counters officially close on January 31, 2010. Make sure to get your recipe sheet because future orders can be placed online.
Mix Maven