Hey Glossies,
Pumps and Gloss Blog, will be attending the  The Makeup Show Chicago (June  9-12, 2013, from 9 AM – 6 PM on Sunday and 9 AM – 5 PM on Monday) at The Bridgeport Art Center, 1200 W 35th Street, Chicago, IL 60609. Side note – Free Parking Lot (based on availability), which as you know, is a really big deal!  For ticket information, please check out the Tickets page.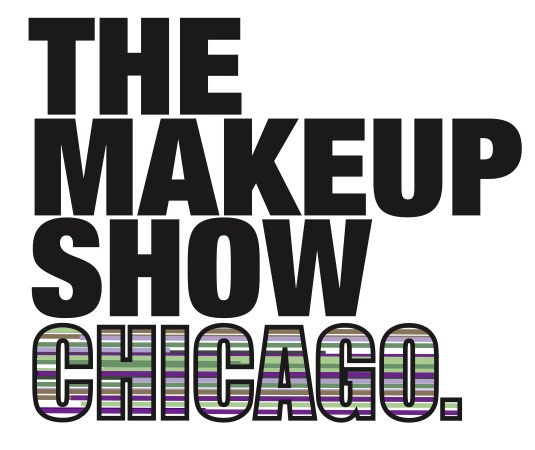 I always look forward to seeing all the new products that will be released and stock up on favorites, attending some classes as well as meeting up (and reuniting) with fabulous makeup artists and beauty bloggers.  This year, two of my Partners in Pretty Sisters, Shana Janelle and Nikkia of Silver Lips Beauty Blog, will be in attendance! Double Yay!!
At this PRO-Only event, there will be a plethora of celebrity makeup artists, other industry professionals, over 60 beauty brands,  over 30 keynote speakers seminars and hands-on training.  The hands-on training sessions are great for any makeup artist who wants to take his or her skill level to a higher level.  This year's hands-on trainings include:
Fundamentals of Complexion and Contour–Danessa Myricks-June 9, 2013- 10:00-1:00
The Basics and Business of Bridal-Orlando Santiago–June 9, 2013- 10:15-1:15

The Art Of The Cover Up–Tanya Deemer–Temptu Pro–June 9, 2013- 1:30-4:30
Anatomy of Makeup-Building a Beautiful Face-Orlando Santiago-June 9, 2013- 1:45-4:45

Makeup for Photography-Danessa Myricks-June 10, 2013- 9:30-12:3
Understanding Color Theory and Color Correction-Lijah Stewart- Make Up For Ever-June 10, 2013- 9:45-12:45

Glamour Makeup for Bridal and Beyond- Eugenia Weston- June 10, 2013- 1:15-4:15
Ideal Eyes- Danessa Myricks– June 10, 2013-1:15-4:15
Please remember that there is a separate fee  ($135/class) for the hands on training! Email [email protected] to register!
Speakers include:
Celebrity Beauty for Every Client with Lori Taylor
Making Up with Merrell Hollis
Building a Brand with Eve Pearl
I'm With the Brand with James Boehmer – Sponsored by NARS Cosmetics
Thinking Outside the Box with Sutan Amrull
Making Your Mark in The Makeup Industry with Sian Richards
The Makeup Show Chicago will also feature more than 60 top pro-focused brands, including:  Diamond Sponsor Make Up For Ever, Platinum Sponsor Crown Brush and Temptu Pro, Silver Sponsor NARS, Supporting Sponsors Obsessive Compulsive Cosmetics, INGLOT Cosmetics, Stila Cosmetics, The Powder Group and On Makeup Magazine.  Other companies including:AJ Crimson Beauty, MAC, Crystal Wright Live, I Make You Beautiful by Danessa Myricks, London Brush Company, Embryolisse USA, Kevyn Aucoin, Cinema Secrets,  Eve Pearl Beauty, Z Palette, Mehron will all be at the Show!
I do hope to meet many more fabulous people at the show. Hope to see you there.
Follow me @pumpsandgloss as I will be tweeting from The Makeup Show Chicago.
Follow me on @pumps_and_gloss on Instagram as I will be posting pics from the various vendors and seminars.
For more information, visit http://www.themakeupshow.com.
Mix Maven