Hey Glossies,
I was reading the current issue of Glamour magazine and I spotted an ad with Kim Kardashian rocking a smoky brown eye look.  My favorite thing about Kimmie  is her makeup because it always classic and flawless.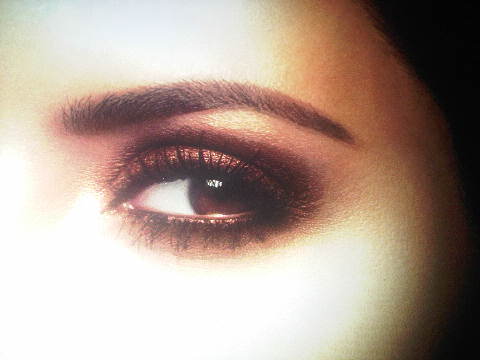 I am so all about using color and having fun that I forget about the dignity and elegance of brown.  I decided to recreate a softer look using NARS Pleasures of Paris palette.  (Sidebar: I love NARS palettes because the colors are quite functional for daily use.  I believe that Francois Nars really thinks about his customers (clients) and packages colors that they can really use.)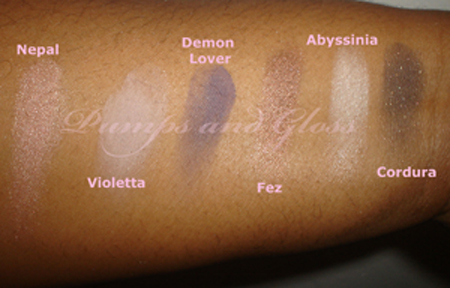 Fez e/s is a "velvety cocoa"  which is a tad deeper in person.  Mekong e/s is an "espresso infused with gold." <— is my favorite dark brown shadow.  When it come out in the Fall '09 collection, I scooped it up right away.  Definitely a must-have for all eyes!!  The Cordura e/s in the palette is actually part of a duo.  I think it is similar to Mekong (slightly redder and darker than Cordura).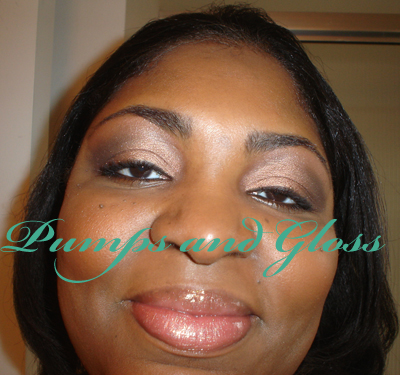 FOTD
Face:
MAC Select Cover-up – NC50
Iman foundation stick – Earth 2 / Clay 5
MAC MSF – Dark
Eyes
Cosmedicine Oil-Free Lotion
MAC Indianwood p/p
NARS Fez e/s
NARS Mekong e/s
NARS Nepal e/s
Maybelline Gel Liner – Black
MAC Haute and Naughty mascara
Cheeks
Lorac  TANtalizer Baked Bronzer
Lips
Random Sephora lip gloss
MAC Corps-de-Ballet lipglass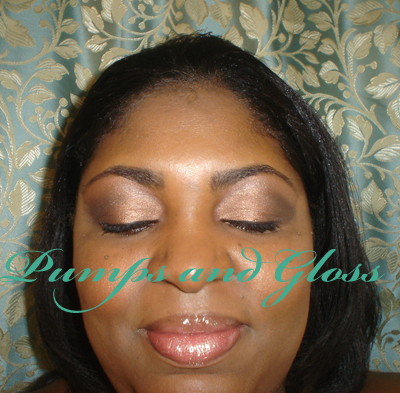 Mix Maven