Hey Glossies,
Hope your week is going well.  A major development happened this week – I finally signed up for Pandora! *I know, I know* As one of my dear twitter friends said, "Welcome to 2008." LOL I have been enjoying my Amy Winehouse station.  I am really into the singer/songwriter scene, which has yielded a mellifluous  mix of pop, R&B (not too much current stuff), classical soul and other retro tunes.
Today is the day I showcase my favorite shoe of the week.  I saw this shoe a week ago while trolling the Boden USA website…. the Nubuck Heel.  I have always liked nubuck leather, the smoother, less textured cousin of suede.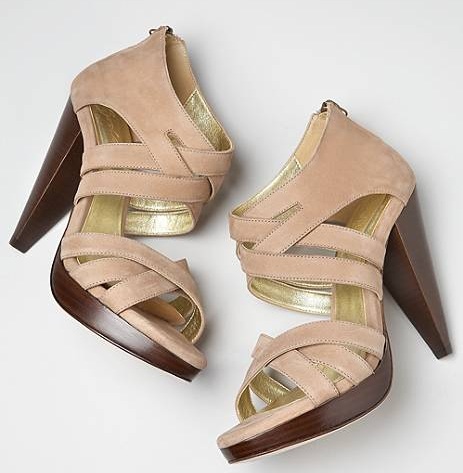 This 4 inch heel with a 0.4 inch platform is understated chic. The details  (intertwining leather upper and the leather sole and lining; neutral color, the back zip and the gorgeous heel shape) are quite stunning for an, otherwise, low-key shoe.  This shoe overachieves by being an option-giver, and who does not love an overachiever! 😉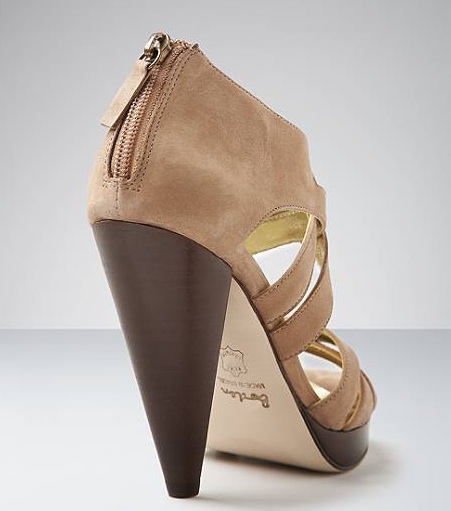 This Limited Edition goody retails for $188.
Mix Maven