Hello My Glossies,
Hope your week has been grand!
Today's Friday Footwear comes from Kim, a friend who loves shoes more than I do. *gasp*!! She works for a law firm, dog show judge, an awesome wife and a cancer survivor.
Kim's pick is the Casadei Neo Punk Purple Nappa Pumps.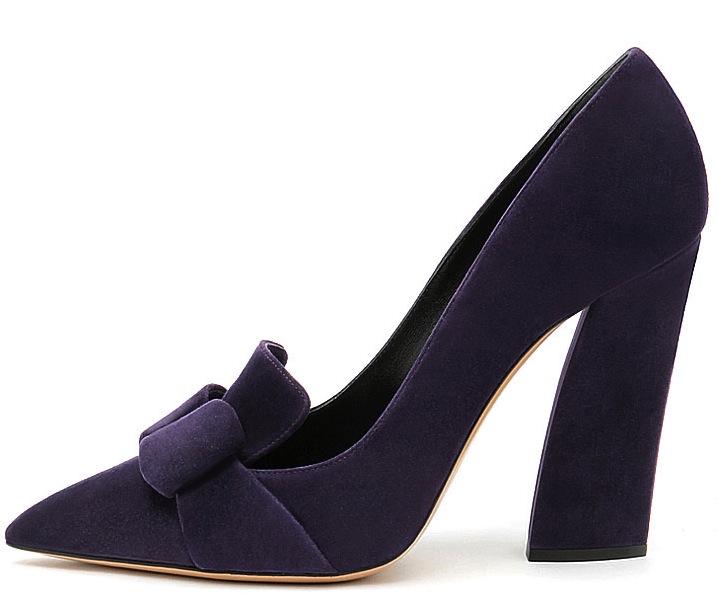 "I love these pumps because they are romantic, smart and sensual. I can wear them any place (work, wedding or an evening out) or with anything (dress, suit or jeans). They have the perfect balance with the pointy toe, the bow and the chunky heel. The Nappa is a soft and delicious. They are YUMMY!!!"
Stylist Corner
I could not settle on one dress.  Each dress exudes different vibes, the TIBI swirl dress is moderately demure while the red Azzaro dress is spicy and sassy.  Both work well with the shoes and other accessories.
Mix Maven