Hey Glossies,
I do hope that we are all ready for Christmas.  I had to tweak some of my plans at the last minute, so I hope that goes well.
Our first Friday footwear post featured a Glint high-heeled sandal.  I love their shoes because they are fun and flirty, but very appropriate for after-5 functions and special occasions.  Well, today's Friday footwear pick is the Glint 'Devyn' Sandal.
I saw the Devyn in-person at my local Nordstrom.  It was love at first sight.  My friend saw the Devyn and said, "these heels will be my selection for the Friday Footwear feature."  The Devyn has a back zip closure, heel is approximately 4″ and it is made of satin upper/polyurethane lining/leather sole.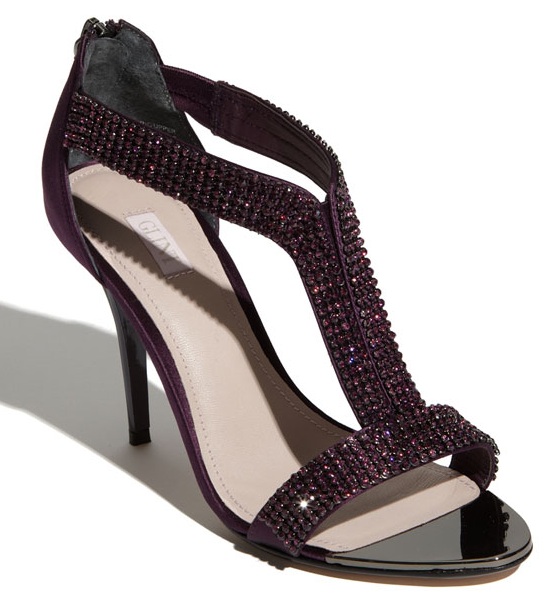 We decided that the purple is the must-have Devyn.  I will say the purple is brighter in-person.  I am not a purple fanatic, but I love this color the best. The Devyn also comes in ivory/gold, navy and black.
It retails for $129.95.
Happy Holidays!
Mix Maven