Hey Glossies,
Happy Friday!! Hope the weekend plans have been solidified.
Today's pump of the week is the Jimmy Choo 'Luna' Peep Toe Pump in Magenta.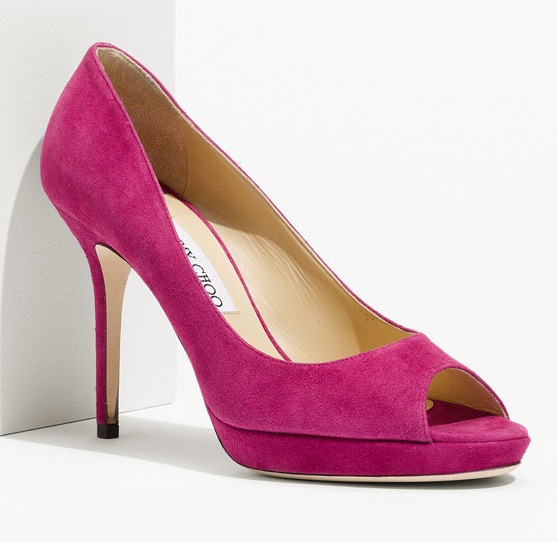 The other day I was perusing the shoe section at Nordstrom and the Jimmy Choo Luna and I locked eyes and I could not turn away.  My wallet wept, but hey a gal can look, right?  LOL The color is so brilliant and pretty.  They do run small and the heel length is approximately  4 inches with a 1/2-inch platform.  Definitely great for the spring and fall.  I have dress that would love to be paired with Luna.
Retails for $665.00
Mix Maven