Hey Glossies,
Good Friday and Happy Earth Day.
Also Happy Easter to all.  May we all reflect on the real purpose of this Holy occasion.
The April showers are great because, well, you know what they bring.  But the weather had me feeling gloomy, so I went to my other happy place, the land of Glitter.  I love the glimmer and shimmer of glitter and it, usually, lifts my mood.  🙂 While visiting the land of Glitter, I stumbled on the KG by Kurt Geiger Jasmine Gold Glitter Pumps.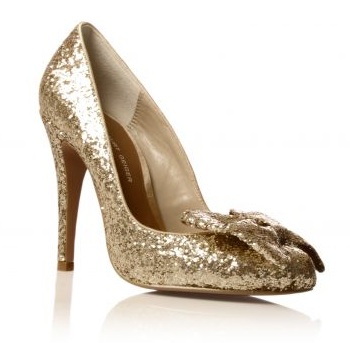 These pretty darlings have approximately 4 in. heel, made with synthetic fabric and loads of glitter. The Jasmine is also available in Red (if you want to be Dorothy for the night) and Black.  A great evening shoe!!
Here is an outfit I created using the Jasmine Gold Glitter Pumps as my inspiration.

Romance in Spring by Pumps and Gloss featuring glitter pumps
Mix Maven