Hey Glossies,
Today is the last in the Friday Footwear holiday party series.   Based on the feedback via twitter and facebook, everyone loved all the shoes. Yay!!
Today's selection is the Pelle Moda 'Augusta' Sandal in pewter.  This 5-inch heel (with 1-inch platform) is great for most New Year's Eve soirees.  The Augusta is made of metallic suede (upper), synthetic lining and leather sole.  The pièce de résistance is the crystal placements.  They add extra dazzle to the platform and heels.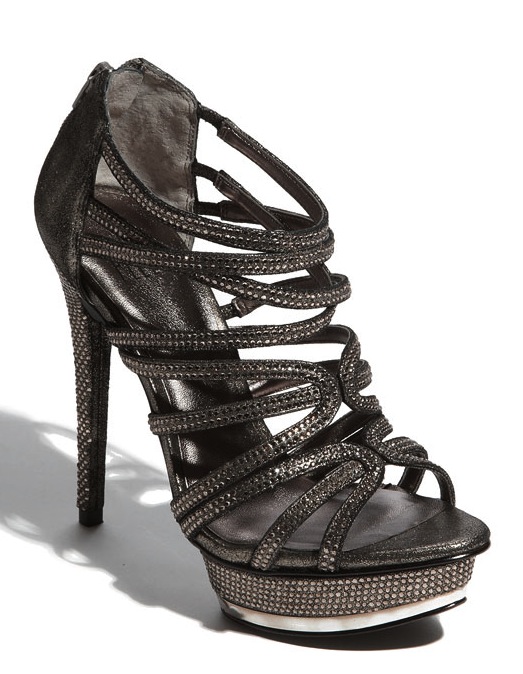 The Augusta also comes in gold and retails for $234.95.
Mix Maven