Hey Glossies,
We are beginning a Friday Footwear party/soiree series.  The holidays are upon us and there will be many parties to attend.  Parties tend to happen well before Christmas and Hanukkah. And there is the New Year's Eve party to prepare for, too.  So let's enjoy this fun journey uncovering some fab holiday finds!
This week shoe is the Valentino Crystal Bow Satin d'Orsay Pumps.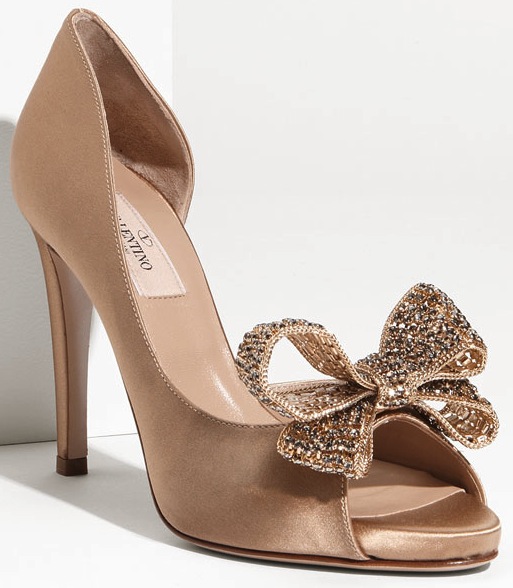 The bow is comprised of crystal, the upper is satin, the lining and sole are leather. The heel is 4.25 inches with a 0.5-inch platform.
I like the sparkle and shine of this pump and the satin reinforces the elegance and luxury.  Definitely a stand-out!
Retails for $995.
 Mix Maven