Hey Glossies,
The wonderful folks at Beauty Stop Online has partnered with Pumps and Gloss to sponsor a giveaway, The Hot Tools CeramicTi Tourmaline Spring Curling Iron – 1 1/4.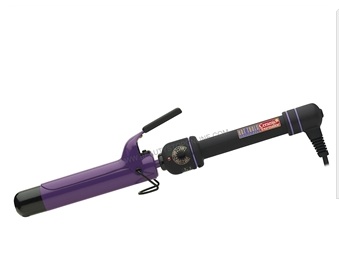 Some of the features include:
Long-lasting curls.
Temperatures from low up to 430F.
Variable rheostat control to find the right temperature.
Rheostat memorizes your favorite setting.
Flash heat-up & temperature recovery.
Soft-grip handle for optimum control.
Extra-long cool tip.
TouchGuard protector, protects the neck from burns.
So enter TODAY!! You have until November 12, 2012, 12:01 AM EST to enter.
Open to United States residents ONLY!



Mix Maven