As I have mentioned before, I love British Soul and RnB music. There are many artists to choose from i.e. Terri Walker (Princess of UK RnB), Corinne Bailey Rae (easy breezy Soul), James Morrison (bluesy Soul), Amy Winehouse (Good, raw Soul), Mica Paris (has done a duet with Will Downing, one of my favorite singers) Keisha White et al.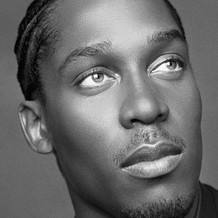 Add Lemar to that list.

I like to peruse iTunes UK store and check out music that is not available in the US. I noticed Lemar, and checked out his latest record, "The Truth About Love." Oh, how his voice sounds mellifluous. (Sidebar: I believe I heard him on BBC 1Xtra special in early 2006. I found Corinne Bailey Rae on that special, where Terri Walker was the headliner act.) This dude is the real deal. His voice is reminiscent to classic artists like Teddy Pendergrass, Sam Cooke, Curtis Mayfield, and Beres Hammond (Reggae sensation.)

He was born in the England to Nigerian parents. Growing up, like the other UK singers, he had hearty helping of Soul, R&B , and Gospel music. In 2002, he appeared on Fame Academy. The show is similar to Pop Idol and American Idol, but contestants vote each other off, instead of a viewing audience. He did not win the Fame Academy, but he still received a record contract after doing singing a duet with Beverley Knight (She has sung duets, with such artists as Musiq SoulChild and Wyclef Jean.) (Thank goodness for BBC America!)

Lemar has been quite successful in the UK and has won a ton of awards, including 2 BRIT Awards, which are comparable to Grammy Awards.

I hope that he can bring his talents to the United States, even if he is doing a musical on Broadway and/or one of his songs is played in a scene of hugely popular America television drama (fill in your own blank.)

[youtube http://www.youtube.com/watch?v=RlGYSiym0us%5D

Side note: If you have not picked up a copy of Musiq Soulchild's "Luvanmusiq", you need to be ashamed of yourself. 🙂 This is one of the best records in 2007.

[youtube http://www.youtube.com/watch?v=o1wHpD01N0w%5D

There is a lot of GOOD, QUALITY music out there, sometimes you have to search for it.