Hey Pumps and Glossies,
I hope the holiday season is going well for you. I know that many of us celebrate different holidays around this time, so remember that we live in a multicultural and multi-ethnic society. Happy holidays, everyone!
Ok, ok the new year is fast approaching and the time has come to do a personal year-end checklist. The checklist can include goals from 2007 that have been attained, goals you want to attain in 2008, financial data (monthly and holiday budgets), annual tasks/projects e.g. purchasing real estate, preparing for a new baby, finally working on the scrapbook and self-improvement, which could also fall under the goals category.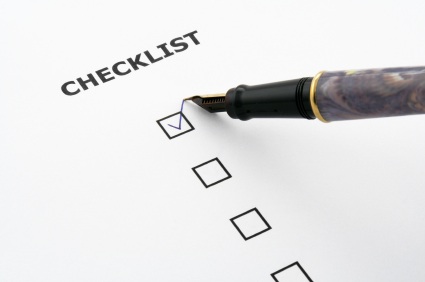 Really take the time to do this checklist and monitor your progress weekly or monthly. In the past, instead of making resolutions during the new year i.e. January 1, I would make monthly resolutions. Definitely helps to better track the progress.
When setting goals, think big! I think by writing down those big dreams, you will/may find a way to achieve them.
When doing your financial checklist, you will need to consider your estate, insurance coverage, investment accounts and taxes. A few years back, Mr. Maven and I tweaked our financial checklist. We thought about our short and long term goals and needs and how we could get those items taken care of. (Sidebar: insurance coverage for renters – Please oh please make sure you have rental insurance. The cost is quite nominal a year. When we were renting, we always made sure we had rental insurance, especially living in wood-framed homes of New England.)
Keeping accurate records is a must. Mr. Maven has been very fortunate that he was able to telecommute cross country from the corporate office. He kept all relevant bills and such, so he could claim his business expense on our taxes. If we had this stuff floating around, who knows what would have happened.
I wish everyone a happy new year. May 2008 bring you peace, love, joy, wealth, and many more blessings. I am looking forward to the time we will spend with you, our readers, in 2008.
Live Triumphantly now and in the '08,
Mix Maven