Hey Glossies,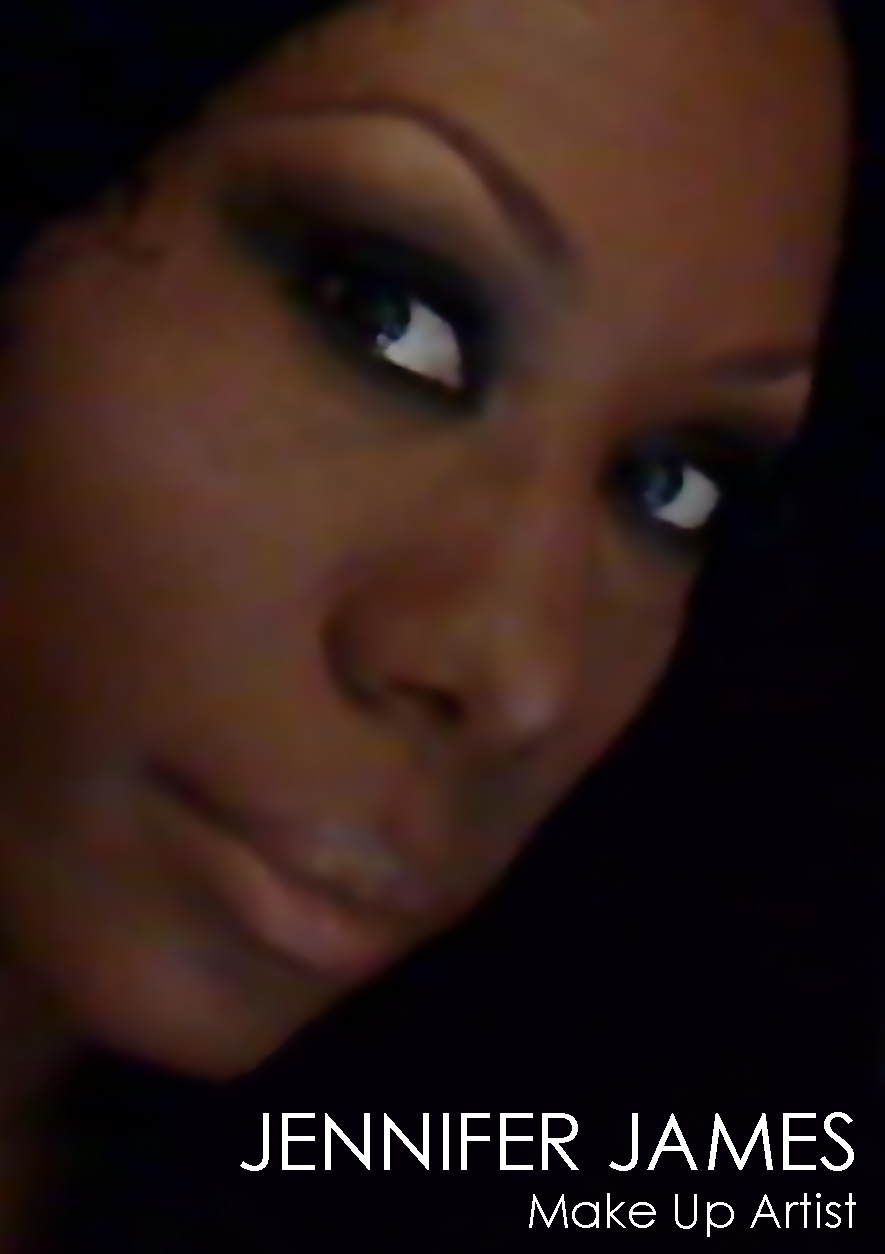 Jennifer James is an uber-talented makeup artist and super cool diva.  I was introduced to Ms. James via Specktra.  I did not realize that she was a local lady until a fellow Specktrette mentioned that she worked at one of the premier malls in the area.   I find her to be a generous artist, sharing tips and giving encouragement.
Jennifer James is offering makeup classes, so check her site, Jennifer James Beauty, for more information.
Please share a little about yourself personally and if you attended school or you are a self-taught makeup artist?
Well, I am a free and creative person who has been busy in several areas for a very long time.  I truly made my first push when I moved to NYC at 19 years old to pursue modeling. I had already been working as a Nail Tech and Make-Up Artist for years then, so being in NYC was more than inspiring. Living there for 3 years sealed the deal with me and  make-up. So full of energy and opportunity, it is truly an amazing place that I plan to get back to this year – permanently!
Jennifer, did you always wanted to be an artist, or did you stumble upon your talent by chance? Who or what inspired you to become a makeup artist?
Being a make up artist interested me very early. I have 2 older sisters that were very instrumental in my exposure to the whole fashion industry. I am from a family full of artists, so my expression showed up in every thing I did.
I have always been a product and beauty junkie who started penciling in my own brows in the seventh grade. I began to play with make up around then and it just felt right. I could not get enough. I had to read all of the beauty sections of the magazines, find the newest tips and tricks.  Plus, I was always on the hunt for a great new product. I went in, and never have looked back.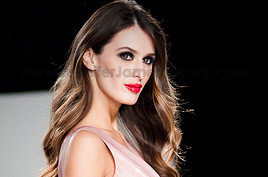 Which  individual products and brands you're "addicted" to at the moment and you use on a daily basis?
Personally, I am currently addicted to my LaMer Eye Concentrate, Smashbox Photo Finish Primer and Maybelline Age Rewind Foundation. The combination of these 3 products makes my complexion look & feel just right. They are my perfect formula right now, I refuse to do without them.
Professionally, I would say Smashbox Photo Finish Primer again, Mary Kay Corrective Concealer and Make Up Forever HD Powder. For the bulk of my work these days, I am able to give clients the look that they had no idea they could achieve.
What are some of the most basic but effective skin care tips in general that you have, that are really important?
I am a stickler for regular exfoliating (mechanical or chemical) that is customized to skin type and sensitivity because it serves to keep your skin in top condition combined with moisturizing. Of course basic cleansing with the gentlest products that one can find to work for their skin. Very important! I advise everyone to make sure they have a skin care routine in place.
How about airbrush spray makeup trend? Are these products better or easier to use than standard sponge or finger application? If yes when would you recommend using them?
I transitioned to make up airbrushing make up in the early 90s because of my exposure and practice of airbrushing in the nail industry. As I mentioned before, certain situations require airbrush.
I took my first Special FX course in 1994 and airbrush was a huge part of the curriculum. Depending on how something is going to be filmed, broadcast or photographed – airbrushing of foundation is great because of the smoothness you can achieve – which is also necessary for high definition formats in TV and photography. I would say professionally, airbrush make up is not a trend as it has been used in film and photography since the 1950s. If you are a Make Up Artist, offering the service keeps you competitive because you have to be prepared to be anyone & everything at any given job.
In terms of it being a trend for the consumer market, I think it may have legs – but for a very limited number of people. I just do not believe most people will look at airbrushing at home as something they want to get into.
Which feature(s) do you love to accentuate and why?
My opinion is that nothing is above beautifully accentuating the skin…but my true love, my fetish, and my obsession – BROWS! I said this the other day, necessity is the mother of invention. We all know that cliché. Well, I happen to not have been blessed with the beautiful brows that I have always been attracted to, so that birthed compulsion for brow shape.  Then, when you consider facial anatomy, we see now important attention to having great brows is and should be.
The brow has been widely referred to as the 'frame' for the face and I tend to agree. When brows are not to their potential, it takes so much away from the complete look.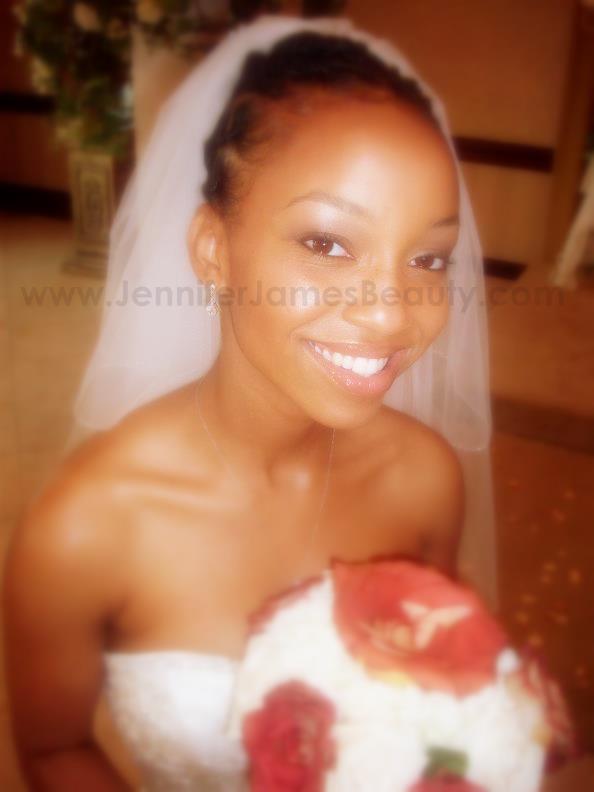 What are your steps for the perfect, flawless, natural look?
Moisturize and color matching of foundation approached almost scientifically.  Once I have achieved that, I really love to buff foundation onto the skin with a full, dense kabuki. I think that the buffing serves to make almost any formula foundation mimic the skin's natural texture whether it is liquid, cream, mousse or powder. This is my preferred method, although airbrushing is irreplaceable in some situations.
Would you share some of your future goals, your life motto, any words of wisdom that get you by in life and professional career?
My ultimate goal is to be an on-going editorial contributor to fashion/lifestyle publications and expanding my film and television resumes.
It is ALWAYS on my mind to work the hardest, longest & do beautiful, clean make up that has global appeal. Personality should accompany you in everything you do. Be an ambassador to the world on behalf of your work, it goes very far.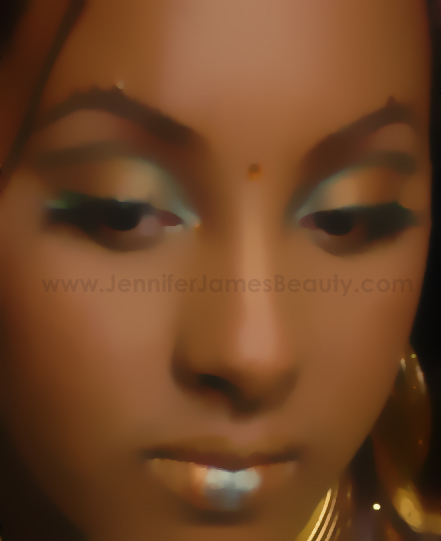 What tips and advice do you have for aspiring makeup artists just starting out?
I would advise anyone starting out to be relentless in your self-educating by first doing as much make up as you can. Orchestrate opportunities to do make up on other people. Experience can be the best teacher.
Study the history of our industry; know who the greats are  and what made them that. Learn their stories and gain insight as to what motivated them and how they were inspired. Study the cosmetics industry & cosmetics chemistry as much as you pay attention to the entertainment, celebrity & fashion aspects of make up. It is important to be well versed about everything related to your industry. You want to prepare yourself to be considered and expert and produce accordingly.
Also imagine ans plan for your career to extend beyond your local market:
Be able to do way more than a few looks
Don't allow yourself to be pigeonholed into any style or trend
Represent yourself [well], so you [can] be welcomed everywhere
Lastly, be careful to BRAND yourself and your business by being consistent in imaging, promotional aspects and choosing a company name that represents who you are and does not limit your advancement. Kevyn Aucoin, Bobbi Brown, Sam Fine, Francesca Talot, Billy B, Viktorija Bowers…the names are the brand. Be yourself.
Please connect with Jennifer James via:
Twitter: @JenJamesBeauty
Website: http://www.JenniferJamesBeauty.com
Blog: http://www.JenniferJamesBeauty.blogspot.com
Mix Maven