Dear Glossies,
Hope your week is going well.
I have been totally in love with dresses since last spring.  Right now, I am obsessed with lace!
Lace is the epitome of elegance, class, refinement and femininity.  There are those who feel only babies, old ladies and tables should wear lace, but NO!! Lace can be fun and flirty and look great on most!!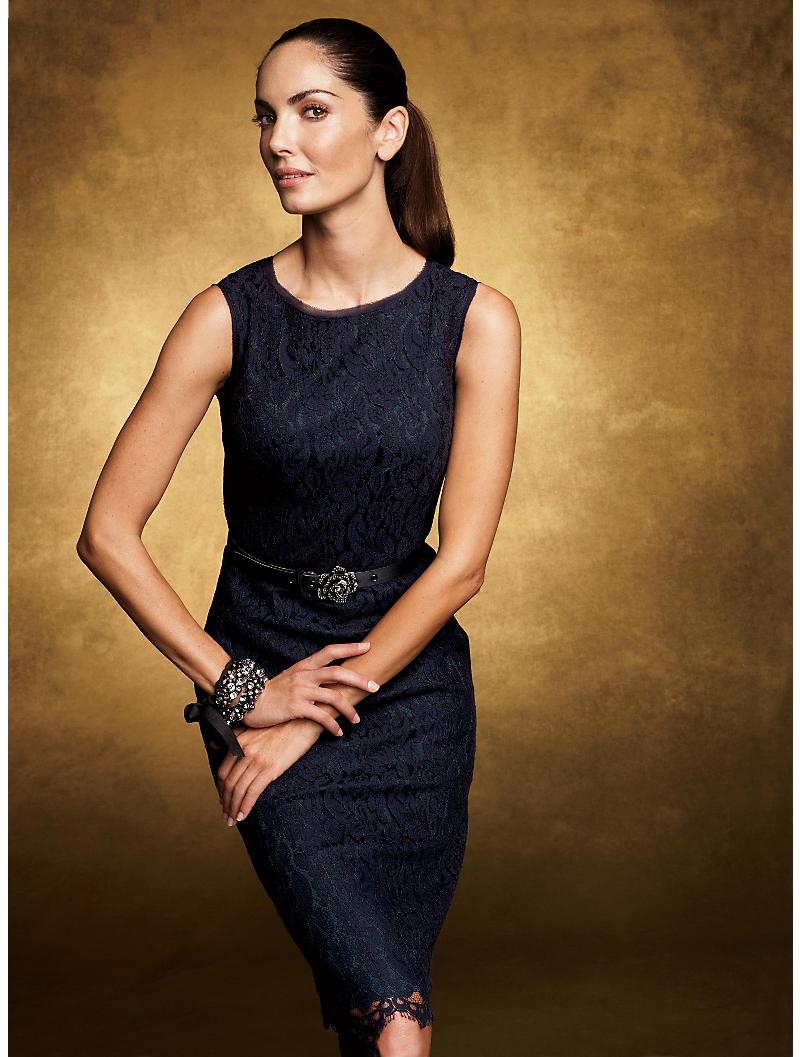 The Talbots Winter Lace Dress is full of gorgeousness! The navy blue lace is lined in green (topiary).  I love navy blue because the color is quite dignified and classic.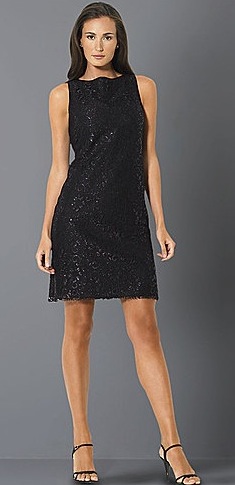 I love this Lauren by Ralph Lauren boatneck lace dress because it really does not need much extra styling.  Shimmer + Lace = Magic!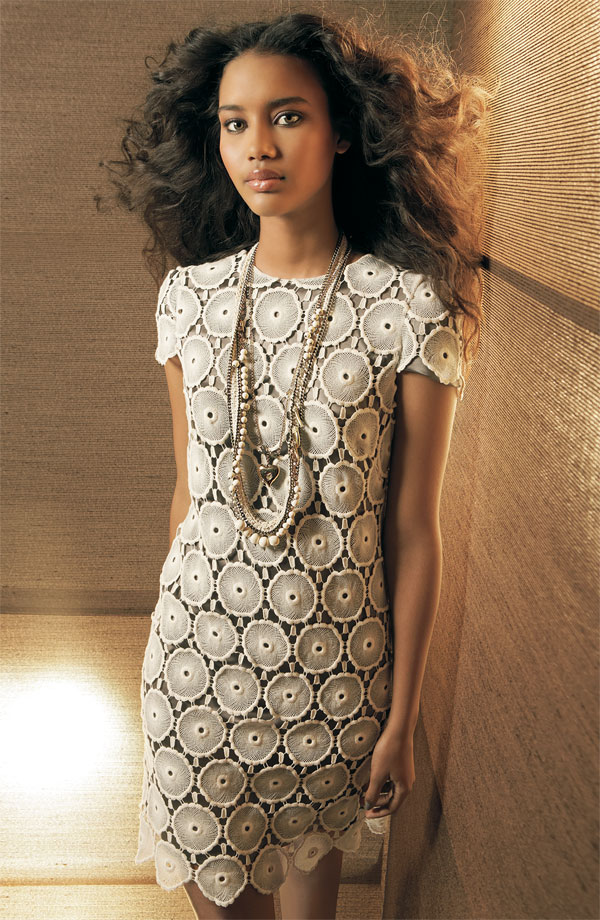 This Suzi Chin Maggie Lace Shift Dress is so delightful.  I am reminded of spring and the warmth it will bring. The  unique circular lace patterns adds visual interest to this shift dress.  Adding a thin leather belt would result in extra sophistication.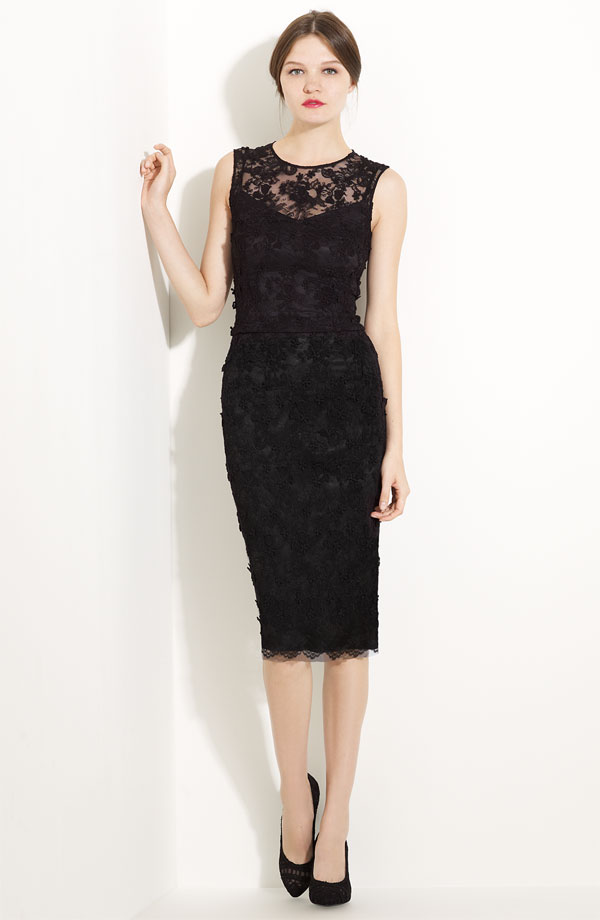 This Dolce and Gabbana Lace Overlay Sheath Dress is quite exquisite.  The lace pattern is so pretty and the texture adds extra elegance.
Are you loving lace like I am? Any favorite looks you have seen?
Mix Maven