Hey Glossies,
The first time I heard about Embroylisse, I was at the first-ever Blogger Preview at the Makeup Show Los Angeles in 2009. James Vincent, Director of Artistry for The Powder Group and On Makeup Magazine as well as The Makeup Show, was extolling the virtues of Embryolisse.  He told us that back in the day, Embroylisse was not sold in the US, so to get one, you had to go to Paris or ask one of your Paris-bound makeup artist or model friends to bring back several for you.  He said every Makeup Artist wanted Embryolisse in his or her kit. The Lait-Crème Concentrè is billed as the Makeup Artist's dream because many use it as a "primer, moisturizer, and make-up remover."  Thankfully, Embroylisse is now sold in America….Yay!!
It took me 3 years to purchase Embroylisse products.  I had used the deluxe samples of the Embroylisse Lait-Crème Concentrè. I would use a drugstore moisturizer in the morning and the Lait-Crème Concentrè in the evening.   My skin could tell the difference between the two.  So in the summer of 2012, I finally took the plunge and purchased,  full-size (75 ml/2.6 oz) of the Lait-Crème Concentrè and Filaderme Émulsion (Emulsion for Dry Skin).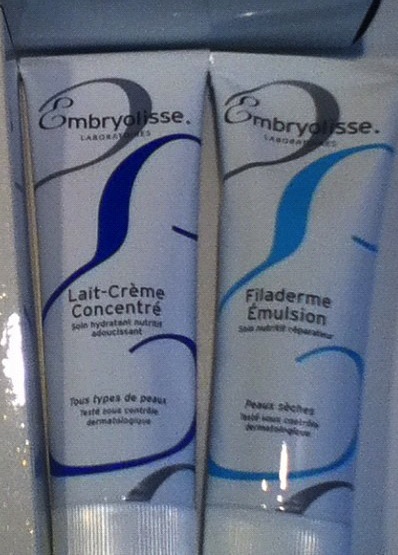 I like the Lait-Crème Concentrè because it makes my skin feel softer than before and adds a soft, subtle glow. I have noticed that my foundation applies better and the results look like a skin instead of that made up layered look.  I noticed these changes within a week.  Note: Prior to using Embroylisse, I began using a facial brush and applying masks.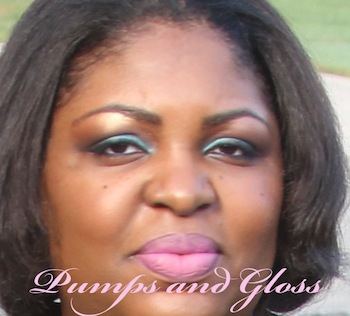 I also am in love with the Filaderme Émulsion (Emulsion for Dry Skin).  My skin is very dry, especially around the jaw/chin/ cheek regions.  I apply  the Filaderme Émulsion to my skin after I remove my makeup.  My skin feels soothed and dewy.   I have not seen any dry patches since I begin this regimen.
An honorable mention goes to the Émulsion Lactèe Demaquillante (Purifying Milk Wash).  I do not use it often,  only when I am wearing more makeup than normal.  I pour a bit in a Neutrogena makeup remover wipe and apply to my face.  I do this twice and rinse. Then, I wash with face cleanser and then I pour more in my hand, lather on my face and rinse.  Yooo, my skin is so soft and supple afterwards, like a newborn…Definitely a 3-month old. LOL
I do plan on purchasing an Embryolisse body lotion.
The Embroylisse Lait-Crème Concentrè and Filaderme Émulsion retail for $28 (75 ml) and $32, respectively.
Mix Maven