Hey Glossies,
Makeup Monday has returned. See, what had happened was my favorite camera, a Sony Cybershot, stopped working. So, finally, I  procured another camera, specifically, for FOTD pics.
I do not own a lot of Lancome products, a lipstick and mascara, so I decided to get the 'Color Design' Shadow & Liner Palette – Kissed By Gold, last year.   I selected this palette because of the neutral colors.  Great for any skin tone.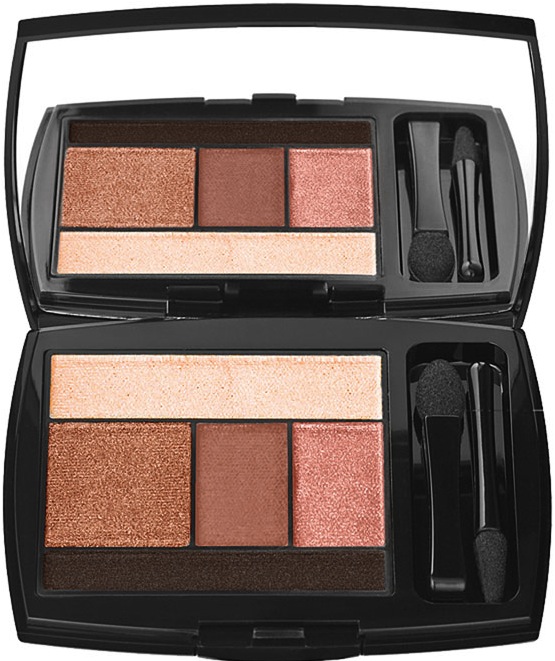 The peachy pink shadow is what I used on my lid.  It is similar (somewhat) to MAC's Expensive Pink, which shows up as gold on my skin. I used the MAC Rubenesque as the colored base.  Normally, I would use Artifact or some other reddish burgundy base, but the color did not need much for it to pop.   I also used the peachy pink shade in the Maybelline Eye Studio Eye Shadow  Palette in Copper Chic on the lid for an extra punch.  The Maybelline* eye studio palette's shades are a bit more intense than the Lancome* version.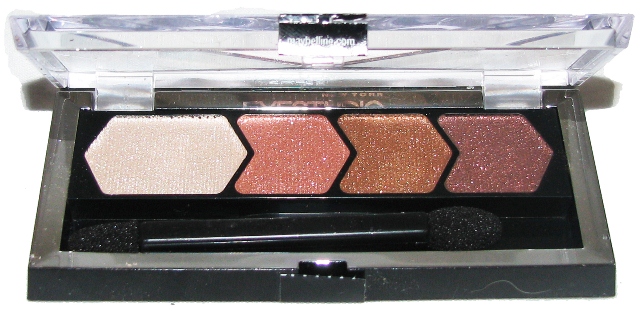 Overall, I like the Lancome palette because it offers more options, but the Maybelline Eye Studio palette is less expensive and the Maybelline Eye Studio's color payoff is better.
 FOTD Details
Face:
Laura Mercier Primer
NARS Sheer Glow – Cadiz
NARS Sheer Glow – Benares
Eyes:
Cosmedicine Oil-Free Lotion
Purely Cosmetics CTP – Bronzed Brown
MAC Rubenesque P/P
Lancome Kissed By Gold
Maybelline Copper Chic
Revlon Bronzed Copper e/s
Ruby Kisses Very Sexy Mascara
Ruby Kisses 24 Hour Eye Define Liner
Cheeks –
MAC Stereo Rose MSF
MAC Stark Naked Blush
Lips –
MAC Pucker T/T
MAC Bold and Brash lipglass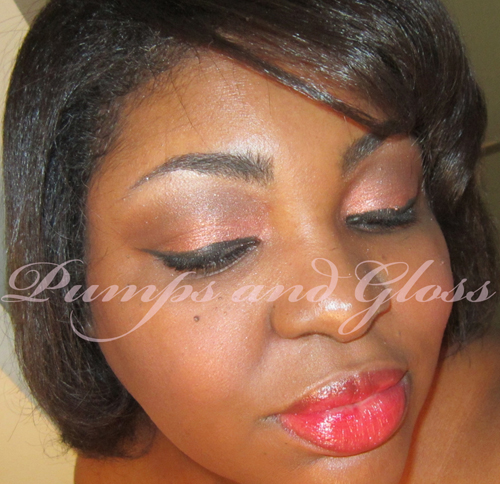 Mix Maven
*Lancome and Maybelline are both owned by The L'Oreal Group.