Hey Glossies,
I was in my local MAC store to catch up on some collection releases.  I saw the "Reel Sexy" collection and instantly fell in love with MAC Heroine (matte) lipstick.  I was shocked to learn that the product was sold out…like "I almost cried" shocked.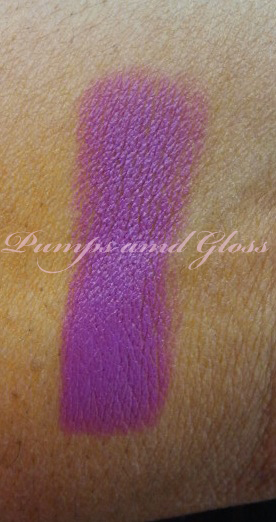 I wanted this color so bad that I asked the MA for a dupe recommendation. She recommended MAC Magenta Lip Liner and Funtabulous dazzleglass.
I think the dupe is pretty, but the color is more red than the MAC Heroine, which has more blue.  What do you think?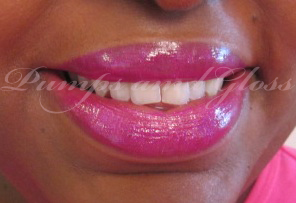 UPDATE – My beauty fairy godmother found me a tube of MAC Heroine lipstick and sent it to me.  I am, indeed, a very happy camper.  I plan on wearing Heroine with the Magenta lip liner and Funtabulous dazzleglass.
Mix Maven