Hey Glossies,
Today, I want to share a bit about my skin care regimen. The older I get (and I am still very young), the more I focus on procuring quality skin care products. I believe that good skin care is the foundation for a great makeup look.
I am probably one of the few beauty aficionadas that does not own a Clarisonic Skin Cleansing system. *Yes, I have missed out on many QVC TSVs* Awhile back, I decided to get a (manual) face brush from Shiseido. I liked the brush, but the bristles were too soft. Plus, I did not see any exfoliation bits on the brush, so I always wondered if the brush was really working. Eventually, I stopped using that brush, but recently, I decided to try the Sephora Face Complexion brush. The Sephora Face Complexion brush is a bit stiffer than the Shiseido brush and I can see the exfoliation bits on the bristles, which is a good sign in my book.
Typically, I use the brush to work in (circular motions) my favorite face masks, Murad Pomegranate exfoliating mask (twice a week) and MAC Volcanic Ash (as needed).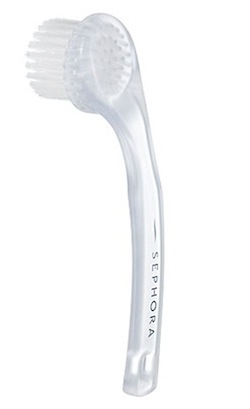 I can say that I have seen improvements in the texture of my skin after using the Sephora Face Complexion Brush. My skin looks smoother and I have a lovely glow when I wear makeup.
I also use the Face brush to apply the Sephora Supreme Cleansing Foam. If you love a lot of foam, like I do, you will love this product.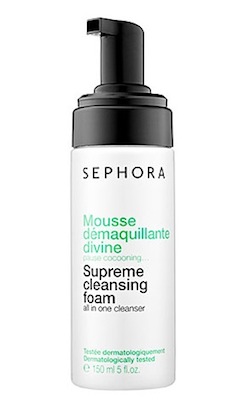 The cleanser has a scent, which may be jarring for those who have sensitive skin or sensitive nostrils. The scent aside, I like this cleanser because I do not have film or residue on my skin after rinsing and my skin feels clean without feeling like it has been stripped of essential oils.
The brush price range is $3-6 and the Cleansing foam price range is $3-12
Overall, I really like these Sephora products and I will be repurchasing the cleansing foam and I purchased 2 of the brushes.
Mix Maven
*Today's Special Value