When it comes to beauty finds, Canada is quite egalatarian.  You can find Clinique at Sears; Smashbox, Elizabeth Arden, and Cover FX at Shoppper's Drug Mart (SDM), which is comparable to CVS or Walgreen's.  These brands are found in major department stores here in the United States.
Last year, I was looking to purchase a kabuki brush.  Since we were in Canada, I decided to check out Shopper's Drug Mart.  I was hoping to get a Quo brush, a SDM brand.
I read mostly positive reviews of their brushes on Specktra.net.  I walked over to the Quo brushes and I was not pleased with the selection.  There must have been a sale or something because many of the brushes were sold out.  I found a suitable brush called Cover FX after further search, which I never heard of before.  The bristles were soft and it came with a neat little pleather travel bag.   When we got back to the hotel, I checked the brand. In the U.S., Cover FX is sold at Sephora and Nordstrom.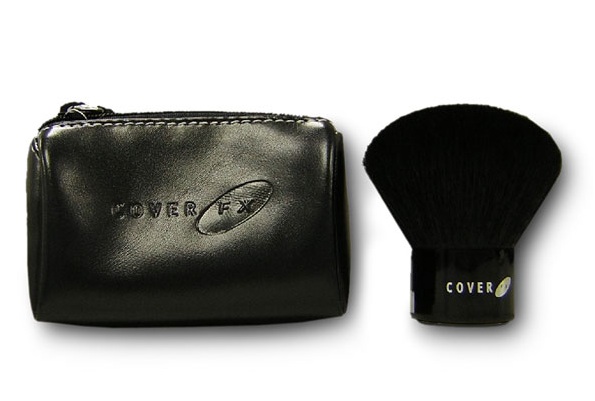 If I saw this brush at either store, I would not have purchased it… would have purchased a MAC kabuki instead, which I was trying not to do at the time (and still not done.)  Regardless of that, I love my Cover FX kabuki. One of the few brushes that I use on a regular basis because I have other brushes that I can rotate.
Whenever you are in Canada, check out Shopper's Drug Mart.  They tend to be pretty easy to find like drugstores here (you can always check SDM's website.)  You may be surprised with SDM's beauty finds.
Mix Maven