One of my favorite beauty icons is Queen Latifah.  She carries herself very well and always looks glam when she is at industry events.  Her makeup is always flawless! She has come along way from her rapping days.  There was not too much about those looks that I admired.  I started to really like her style when she was on "Living Single,"  the precursor to "Sex and the City". LOL I will say that when I look back on the show, I am not feeling some of her wardrobe.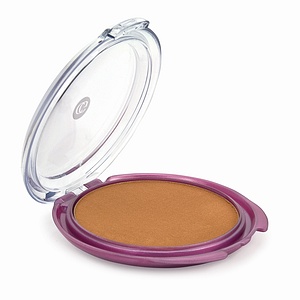 I must confess that I have not used her CoverGirl line, but I hear good reviews.  One of Twitter peeps recommended one of her bronzers, CoverGirl Queen Collection Natural Hue Minerals Bronzer, Light Bronze Q100.  She loves it very much.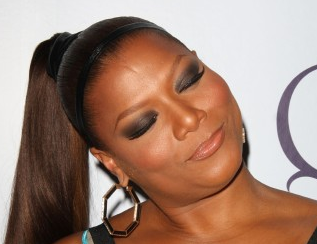 I love this smokey eye look on Queen Latifah.  I wanted to try it out!
FOTD Products:
All MAC Products unless stated.
Face
Makeup For Ever HD Primer
Makeup For Ever Mat Velvet + (#75)
Natural MSF – Dark
Face Atelier Pressed Powder – Translucent
Eyes
Matte Gel
Blackground p/p
Carbon e/s
Glamour Check e/s
Patina e/s
NYX Nude loose pearl eye shadow (Highlight)
Soba (Highlight)
Nouba Black e/l
Maybelline Lash Stiletto mascara
Cheek
Warmed MSF
Refined Beyond Bronze Bronzing Powder
Lip
Pucker t/t
NYX
Naked Space l/g