As many of you know that Mix Maven loves her MAC products, especially the new paint pots and the mineralized skinfinishes. (This product is a must have!!!)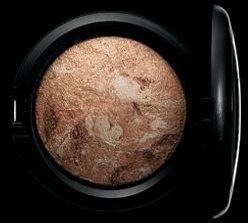 The uber-trendy brand has been rolling out new limited editions faster than young Hollywood go to rehab.
Specktra and my homegirl Yummy411 turned me on to NYX Cosmetics. A cheaper, yet quality cosmetic brand. I was impressed with a photo of fellow Specktrette's haul. She got tons of the NYX Ultra Pearl Mania, which is similar to MAC pigments (loose color powder), among other NYX lip products.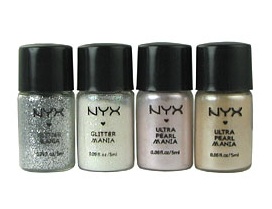 I hightailed myself to CherryCulture.com to check out the prices. (Sidebar: After I purchased online, I realized that I can purchase NYX Cosmetics at my local Ulta store.) I was impressed by the prices and I bought a couple of pearl mania loose powders in purple and black. I was totally impressed with the pigmentation.
I also purchased a couple of the eye brushes. The brushes range from $4.99 to $18.99 a fraction of top high-end brands. I was too pleased with the quality and softness of the bristles. If you cannot or do not want to spend tons of dough buying MAC or NARS beauty tools, get NYX brushes, including a professional line, you will not be disappointed.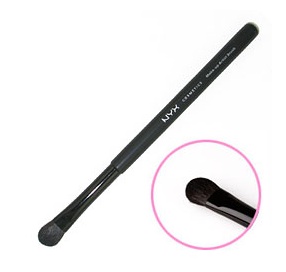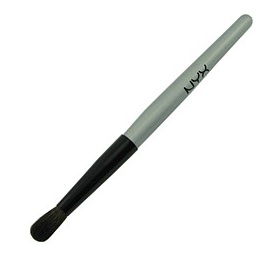 The next item purchased was the NYX (Felt) Pen Eye Liner. If I can use this pen liner, anyone can. The line looks quite impressive, so if you know how to do a well-done eye line, you will want to have multiple pens. The pens are available in 3 colors, Jet Black (I have), Dark Brown (On order) and Extreme Black. If you love the Amy Winehouse winged eye liner, use NYX (Felt) Pen Eye Liner to achieve this look.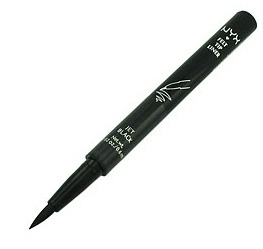 Overall, NYX Cosmetics is a great brand. I am not saying that you should walk away from MAC, NARS, Urban Decay or other related, but know that if you have limited funds, NYX Cosmetics is a great and quality alternative. Check out a few swatches of NYX eye shadow on Yummy411.
Enjoy Maroon 5's 'Won't Go Home Without You'
[youtube http://www.youtube.com/watch?v=j6voJ1sgY_0%5D
Mix Maven