Hey Glossies,
A few weeks ago, Shana Janelle , reminded me about the special 2-hour beauty sale Neiman Marcus was having.  I had decided that I was not going to purchase anything, so my makeup fairy godmother* ordered 2 of the Shu Uemura Nobara cream cover stick foundation in 734 and 504. 734 is similar to NC 44, while 504 is similar to NW45 and NARS New Orleans.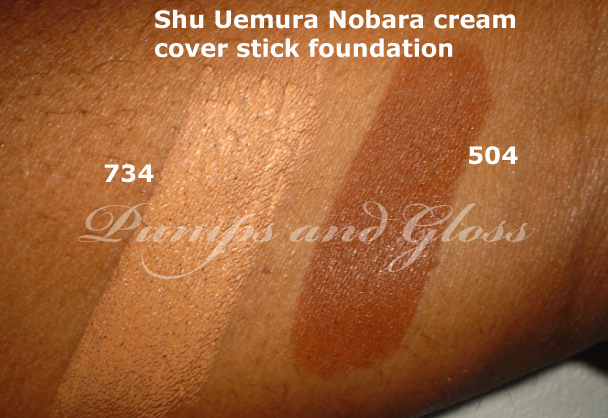 The foundation felt light on my skin and it wore well. Also, the foundation color did not oxidize at all!! *Double Yay!!* I have worn this combo several times and I really like the staying power. I definitely would repurchase.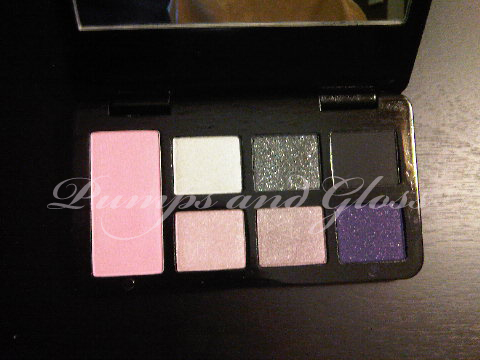 I live on the Sephora.com "sale" section.  That is a place where I can find some real steals and deals *some deep  deep discounts*.  (Sidebar: I am still kicking myself for not stocking up on Napoleon Perdis Foundation Stick #7.)
I have never really tried any Sephora products, other than the cream makeup remover (which I love!!) So I decided to get the Sephora Star Gazer Palette ($15 USD). The colors are pigmented and are smooth to apply. I love that it has a mirror  Definitely worth the buy, if looking for gifts or stocking stuffers.  I have not tried the blush, but I would definitely  pair it with NARS LoveJoy or a bronzer.
Sephora Star Gazer Palette:
Aurora (light, shimmering silver) (Top Row)
Galaxy (deep, sparkling gray)
 (Top Row)
Polaris (dark, matte gray) (Top Row)
Heaven (nude, shimmering rose)
 (Bottom R0w)
Jupiter (shimmering mauve)
 (Bottom R0w)
Orion (deep, shimmering purple)
 (Bottom R0w)
Blush in Soleil (perfect pink)
FOTD –  the mauve and purple look AGAIN!!!
Face
MAC Select Cover Up – NC50
Shu Uemura Nobara cream cover stick foundation – 734
Shu Uemura Nobara cream cover stick foundation – 504
MAC MSF Natural – Dark
Prescriptives Powder – #5 Base
Eyes
Cosmedicine Medi-Matte™ Oil Control Lotion SPF 20 (Base)
MAC  Artifact P/P
Sephora Star Gazer Palette – (Heaven and Orion)
Shu Uemura Painting Liner – Midnight Blue
Bourjois e/l – Navy
Givenchy Phenomen'eyes mascara – Black
Cheek
Lips