Hey Glossies,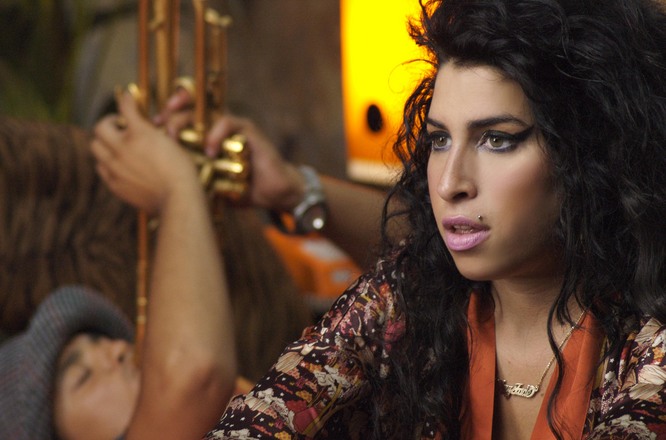 I am saddened by the passing of Amy Winehouse.   I was stunned, to say the least.  Even Mama Maven gasped when she heard the news and she only knows the "Rehab" song. Amy IS on my very short list of favorite singers. We all knew she had some issues, but her music was the best.
We are huge fans of Amy on this blog.  My first over blog post mentioned her.  She has even assisted me in the kitchen when I cook up a big dinner, by helping me push through the fatigue.  I play the "Frank" CD and it is one of the few CDs that I can listen to all the way through.  Her songs were melancholy and thoughtful especially "I can't help you, if you won't help yourself" or my favorite "Take The Box".  I always find myself quoting her in day-to-day convos, especially to Mr. Maven, "so you think you are cleverer than me?" LOL
I found her music on iTunes when the videos used to be free to view.  I clicked on the video for "F Me Pumps" and I have been hooked every since.  I have been wanting new music from her for  awhile now, but I wanted her to be better (emotionally and physically).  I sure would have loved to hear her sing a duet with CeeLo…that would have been magical!!  The two albums she released are considered classic in my sphere.
I heard/read that she was working on a clothing line.  I did not realize it actually came to fruition.  Amy partnered with British designer Fred Perry to create some cute pieces.  Her style was 50s girl group chic.  That beehive of hers was not one of my favorites, but I loved her winged liner and cute little dresses.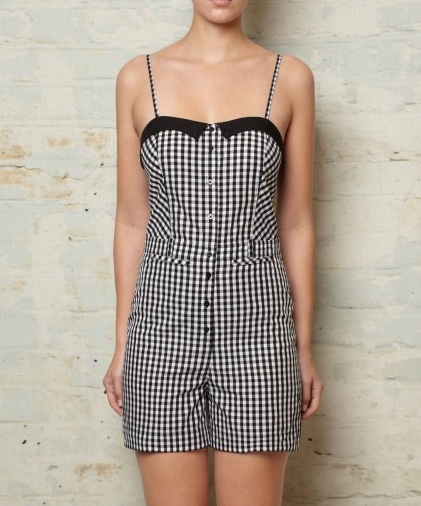 Cute gingham romper (or a playsuit as it is called in the UK). I definitely could see her rocking this outfit, maybe with platform pumps.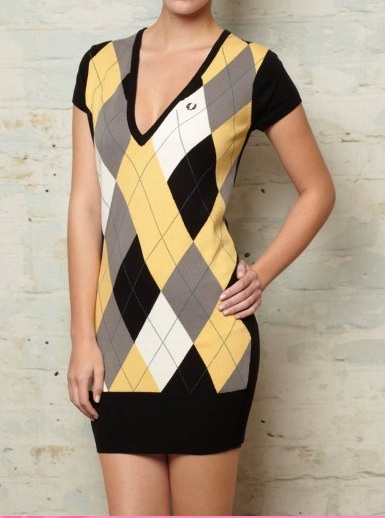 This argyle sweater dress is just plain fun.  The v-neck and shortened hemline add edge to this dress.  This dress is so Amy.
Herringbone Wool Mix Pencil Skirt in pink and grey is a skirt that I would definitely wear.  Fun yet sophisticated.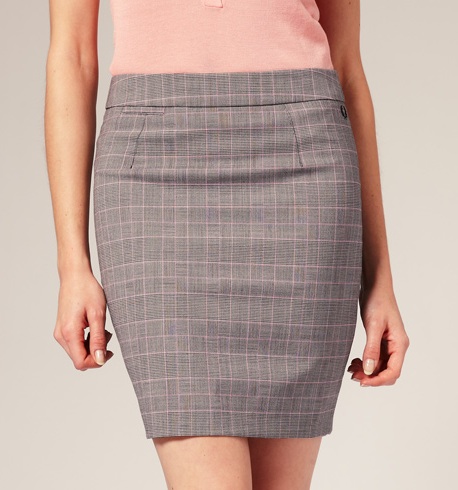 [youtube http://www.youtube.com/watch?v=ojdbDYahiCQ&feature=youtu.be%5D Tears Dry On Their Own "Back to Black"
I like that she had curves and it was sad to see them vanish, but she held on to her voice.

[youtube http://www.youtube.com/watch?v=7CYE0DYIbaw&feature=youtu.be%5D Stronger Than Me "Frank"
[youtube http://www.youtube.com/watch?v=xdi_yuSgQw8&feature=youtu.be%5D In My Bed "Frank"
[youtube http://www.youtube.com/watch?v=CajpSeUvCPY&feature=fvst%5D Teach Me Tonight (Live At Jools Holland 2005)
She will be missed and I send condolences to her family, friends and fans across the world.