Hey Glossies,
Pumps and Gloss Blog will be taking its talents over to Chicago for the first ever The Makeup Show Chicago (June 12-13 2011, from 9 AM – 6PM on Sunday and 9 AM – 5 PM on Monday) at VENUE ONE.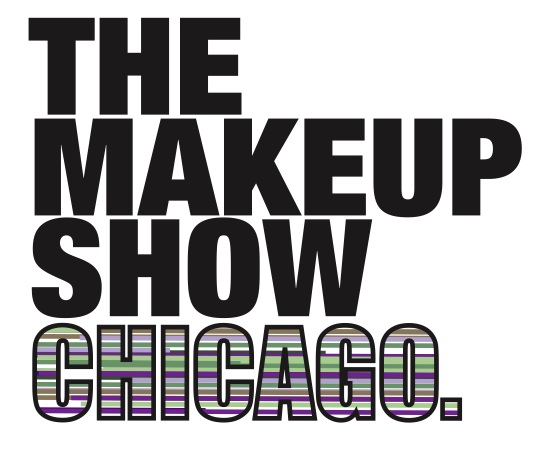 I  am, totally, looking forward to seeing all the new products that will be released and stock up on favorites, attending some classes as well as meeting up (and reuniting)with fabulous makeup artists and beauty bloggers.
For ticket information, please check out the Tickets page.
At this PRO-Only event, there will be a plethora of celebrity makeup artists, other industry professionals, seminars and hands-on training.
Training sessions include –
Marketing You with Michael Devellis and Crystal Wright – June 12 – 10:00am-11:30am
Red Carpet Beautiful with Joanna Schlip –  June 12 – 12:00pm-1:30pm
Fashion Forward: Combining Body Painting and Beauty with Jinny Houle – June 12 – 2:00pm-3:00pm
A Career in Makeup with Sam Fine – June 12 – 3:30pm-5:00pm
Up with Johnny Lavoy, – June 13 – 10:30am-12:00pm
A Career in Makeup with Maurice Stein – June 13 – 1:00pm-2:30pm
The Makeup Show will also showcase products from MAKE UP FOR EVER, Crown Brushes, INGLOT, Stila Cosmetics, MAC, Senna, Kett Cosmetics, Smashbox Cosmetics, Iredale, Sam Fine, GlamCor, Temptu PRO, and Obsessive Compulsive Cosmetics, HissyFit, Naimies Beauty Center, among many others.
Tip – Make sure to attend a few of the hands-on training sessions, there is a wealth of knowledge to be gained in each session.
I do hope to meet many more fabulous people at the show. Hope to see you there.
Follow me @pumpsandgloss as I will be tweeting from The Makeup Show.
For more information, visit http://www.themakeupshow.com.
Mix Maven