Since October is Breast Cancer Awareness Month, we will be bringing you wonderful pink items that can be purchased in support of Breast Cancer research.
Today is the Bloomingdale's Exclusive Umbrella.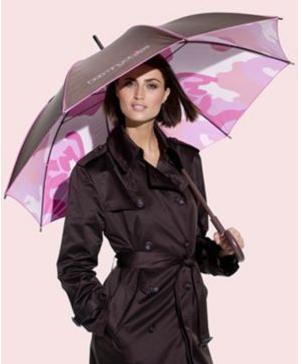 Description from Bloomingdales.com: Join Bloomingdale's and show your support for the Breast Cancer Research Foundation. The Bloomingdale's logo is united with the pink Breast Cancer ribbon. Bloomingdale's will be donating all net proceeds from the sale of this umbrella to The Breast Cancer Research Foundation and awareness programs For this information, visit bcrfcure.org.
For $16.00, you can be stylish in the rain and contribute to a wonderful cause.