Hey Glossies,
I am in need of a new tote bag! My summer tote, Banana Republic Colorful exotic hobo in Navy, creates excessive pilling on my sweaters….not good! As a mom of a toddler, I need to carry a bunch O'goodies with me, so I need a roomy bag.
The J. Crew Edie tote has caught my eye and heart.  I love the size and shape.  The bag can fit a laptop, iPad (or tablet) comfortably (maybe not at the same time). The Edie also has sections for phone and smart device (iPod), for pens/pencils.  I also love the "exterior flap pocket with turnlock closure." Leather is matte and looks luxurious.  The hardware is brass-finish.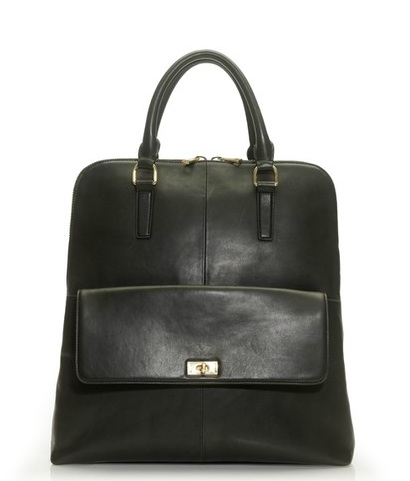 The colors available are black and red. I do wish the Edie tote was offered in burnt sienna* (camel brown) or casablanca blue* (indigo blue).
Definitely on my wishlist.
Retails $348.
Mix Maven
*J. Crew color references