Since spring is nigh, I am kinda excited about the rain.  No singing "Rain, rain, go away / Come again another day" over here.  Rain means that snow will soon be a memory until October/November.  I started thinking about a trench coat, about how I need a new one.
In an episode of Coupling, Jane, Steve's ex and faux lesbian, decides to wear a Black trench coat to a guy's flat she recently met.  She is under the impression that she will be attending a private party of two that will include sizzling sex.  She is wearing black stilettos and  nothing under the trench.  Of course, hi-jinx and hilarity ensue, she finds herself naked in front of the guy and his friends.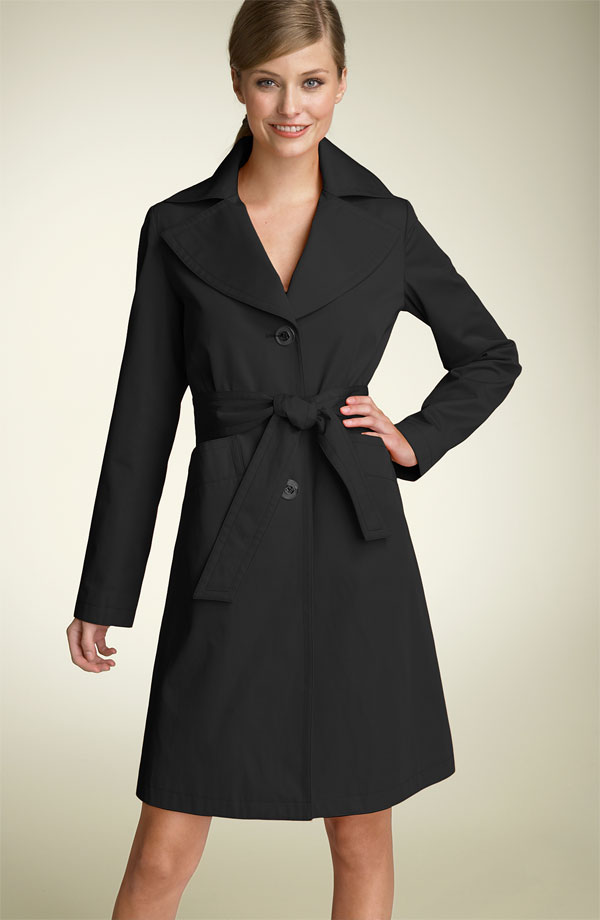 I really love a Black trench because it is versatile (sexy and practical).
I also like this Anne Klein Abstract trench.  Who does not love an article of clothing with visual interest.  Great for the sassy lady on the go.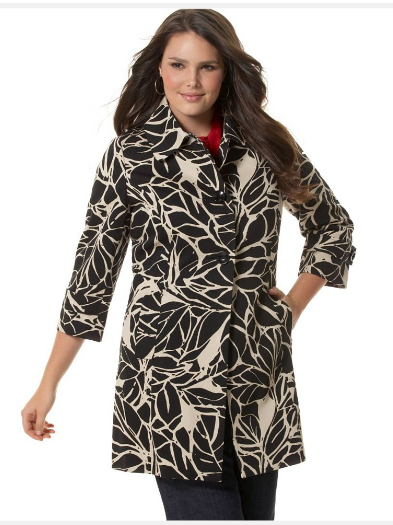 Who wants the famous Khaki trench with plaid lining?  Ok, I do lol, but I love, love this coat.  This color is refreshing…reminds me of happiness on a cloudy day.  The color is not too bright and I would definitely wear as a dress with a chunky or spiky pump. Top it off with a printed silk scarf in the hair.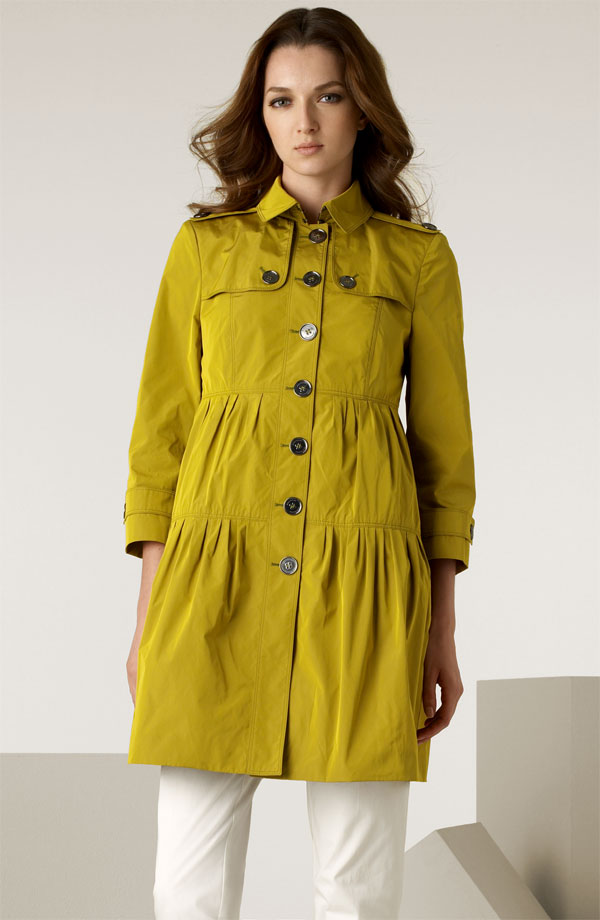 This coat color is OK, but I do like the structure and collar. Would love to see this trench in navy blue.   I wonder if the First Lady has her eye on this coat.  🙂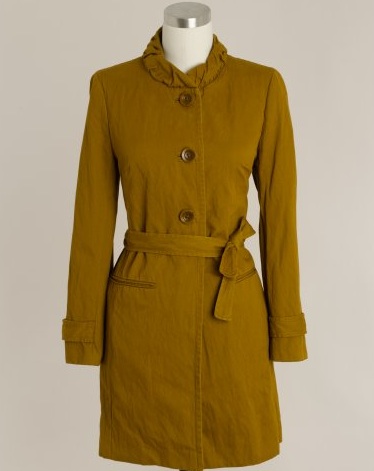 This Chloe Scallop Edge Coat is lovely!  Unique coat that I think will be a classic.  I want this coat in a soft pink houndstooth fabric.  I need to have a version of this coat.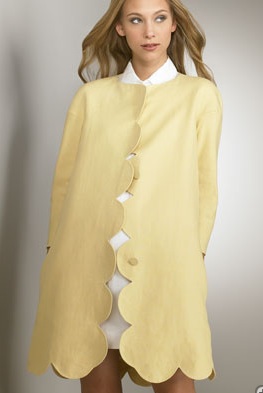 What are your must-haves for Spring??
Mix Maven