Hey Pumps and Glossy ones,
Every woman needs several clutches in her life. These mini-handbags do not hold the kitchen sink, but the bare essentials to keep you looking fresh for night out.
I can always trust JCrew to have classic, yet unique products. Navy accessories that are not boring can be to find. I am totally in love with this navy clutch. I like the visual interest of the "hand-painted paillettes on linen." This clutch is a must have for my collection.
Bottega Veneta's Lizard Clutch. I love, love, love this clutch. This metallic lizard clutch is a must have for those women who have $4500 USD to spend. I also love the details, the knot closure, the gold/silver tones. Well done Bottega Veneta!!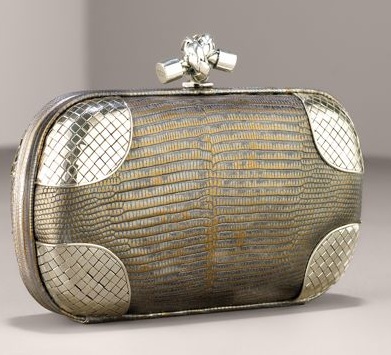 Gucci, Gucci, Gucci, I love thee. I think this clutch is just breathtaking. The Tippy evening bag is made from "platinum leather with platinum resin stone detail." Pure luxury!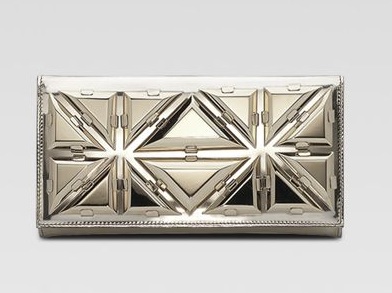 Mix Maven