Hey Glossies,
Light green or margarita is one of the selected colors for the Spring 2012 season. When we think of this quintessential spring color, do we think of a chic d'orsay faux suede pump with a 3.7 inch heel with a pointed toe with a metal cap? Well, the brand Nelly did and called it the Jade Pump in light green.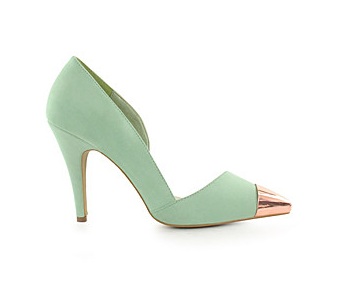 The Nelly Jade pumps come in several different colors and retails for €59,95.
Special thanks to Shana!
Mix Maven