Hey Pumps and Glossy Ones,
Just wanted to update you on some Pumps and Gloss info.
I am sure that you have noticed the changes in the layout (not the final layout) and more changes are coming.  One change, better yet addition is the Swatch Gallery (upper right hand area).  I have placed all the swatches that I have posted in previous blog entries, plus additional Too Faced eye shadow swatches.  (Sidebar: I have new found respect for the bloggers that create makeup swatches for readers….my hats off to you!)
More Hello Kitty finds:
Run to your local Target because the Dollar section is being updated with new products, which means items are 50%, which is 50 cents… cannot beat that with a bat! Here are some of my Hello Kitty finds:

I am totally obsessed with travel makeup storage.  I can never have enough!
So I will definitely be using this case for housing eye shadows (can hold about 5 MAC eye shadows and 2 eye shadow brushes) When I am on the go, this case will come in very handy.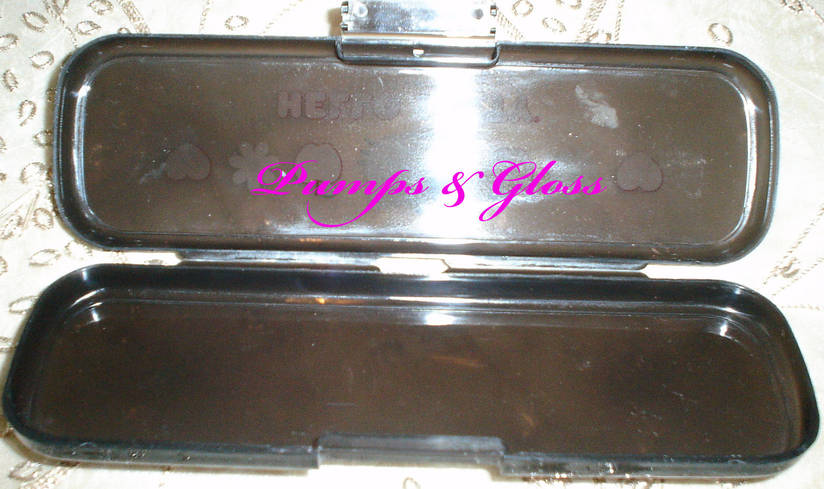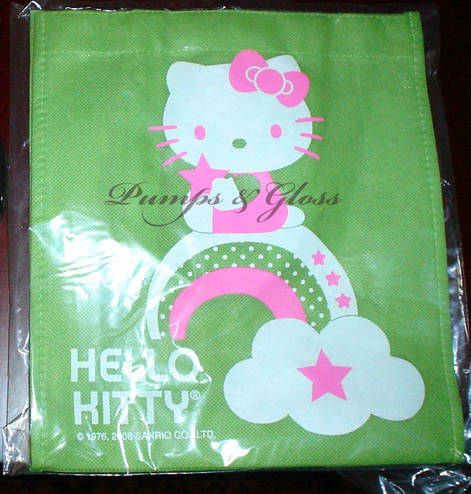 The cutest little tote bag.  I will use it for storing non-cosmetics HBAs, so I can easily locate them once we arrive at our destination.  I promise that you will not see me toting this adorable little bag on the streets. 🙂
What are some of your fun, inexpensive finds?
Mix Maven