Hey Glossies,
Over the past few months, I have been excited by neutral looks. (Don't get me wrong, I still love my greens, purples and pinks!) After listening to Beauty Talk with Illusions Cosmetics on Thursday, I wanted to try a more naked look than what I am normally do.
So a couple of years, I purchased NARS Voyage e/s.  The color is a soft sandy matte with flecks of gold shimmer.  I was rather excited about the possibilities of this shadow.  A great  shadow for a naked/neutral look.  Ok the problem…no primer/base would allow the shadow to NOT be blotchy looking.   I have sobbed a time or two in my face wipes mumbling "why can't I make this shadow work?"  Then one day I heard a voice from on high or maybe it was Milan Rouge's post about using NYX Jumbo Eye Pencil in Milk that gave me inspiration. Four months later, I purchased pencil.  I finally gave it a go and it worked well. *Pop lockin'* Definitely a must-have!
My next challenge is to make NARS Night Star.  Stay tuned!!!
Face
Primer
Maybelline Dream Smooth Mousse foundation – Caramel
NARS Sheer Glow foundation – New Orleans
Eyes
Cosmedicine Oil-Free Lotion
NYX Jumbo eye pencil – Milk
NARS Voyage
Purely Cosmetics CTP – Bronzed Brown
NARS Mekong
Tarte EmphasEYES™ Waterproof Clay Shadow / Liner – Black
Maybelline Falsies mascara
Cheeks
Lips
Estee Lauder Pure Color Gloss Stick – Wild Plum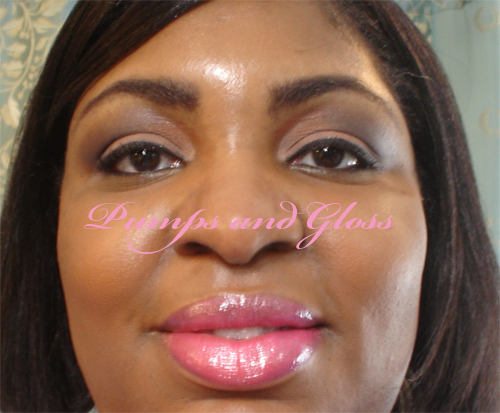 Mix Maven