The holidays are drawing to a close and I hope that all had a Merry Christmas, Happy Chanukah, Happy Kwanzaa and Happy New Year.
This year we attended some great holiday parties.  For one event, I wanted to create a different look, so I picked up the Arissa baked eye shadows in Twilight (a champagne pink), Outer Space (a midtone blue purple) and Black Hole from  CherryCulture.com @ 4.99/ea. (Sidebar: Cherry Culture is having a 20% Sale off until December 30th, 2009. Coupon Code is SALE20.) The Arissa baked shadows are awesome.  I suggest for a better color payoff of this product, use a sponge-tip applicator. I selected the Outer Space as the lid shadow and I love it because the color is not too shimmery yet not matte. (Don't get me wrong, I still love my shimmers!)
If loving Cosmedicine Medi-Matte™ Oil Control Lotion SPF 20 is wrong, well, I don't want to be right.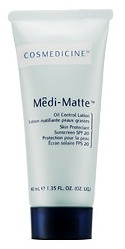 This product is my new HG e/s base.  The oil control lotion does not allow my eye shadow to crease at all!!  The texture is smooth yet semi-sticky, so powder and cream eye shadows  can easily adhere to the product very well and makes them more blendable, especially the cream shadows! Sephora sells it for $42, but I got a sample from one a recent purchases from Sephora, so always check out the samples section. *Awww yeah*
Face
Napolean Perdis Foundation Stick #7
Napolean China Doll Foundation #6
MAC MSF Natural – Dark
Eyes
Cosmedicine Medi-Matte™ Oil Control Lotion SPF 20 (Base)
MAC ElectroSky (McQueen collection) (Base)
Arissa Outer Space baked e/s
NARS Stage Beauty duo -Copper side
Too Faced Vixen e/s
Urban Decay Blunt e/s
Shu Uemura Painting Liner – Night Blue
Barry M Kohl Pencil – Black
Makeup For Ever Aqua Eyes mascara – Black
Lips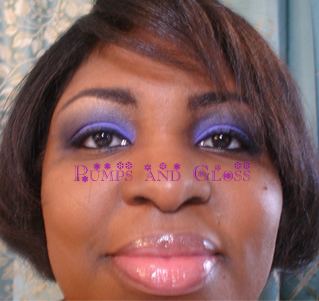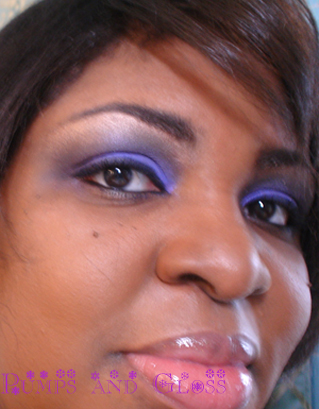 Mix Maven