Hey Pumps and Glossy Ones,
Who all is ready for summer?? I know that I am. This summer will be quite busy for me, so I probably won't have too much time to go to the beach. But if I had time to go to the beach, I would definitely keep the following options in mind.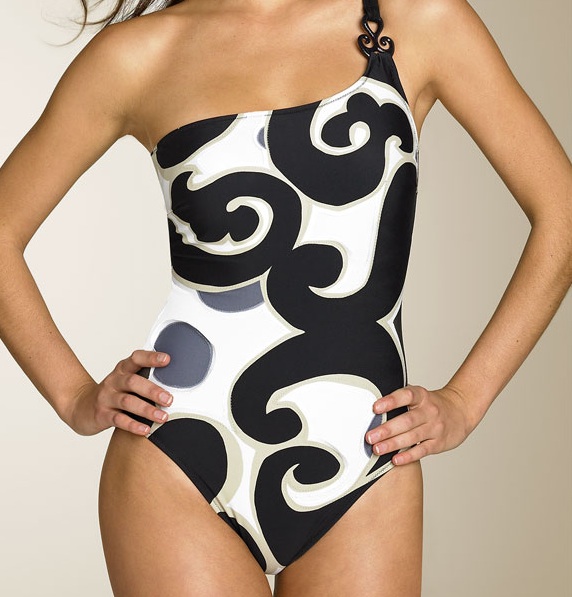 I love this Gottex swimsuit. I love the swirly pattern and the one-hook strap. It is quite elegant…nice for a lady who does not want to show too much skin.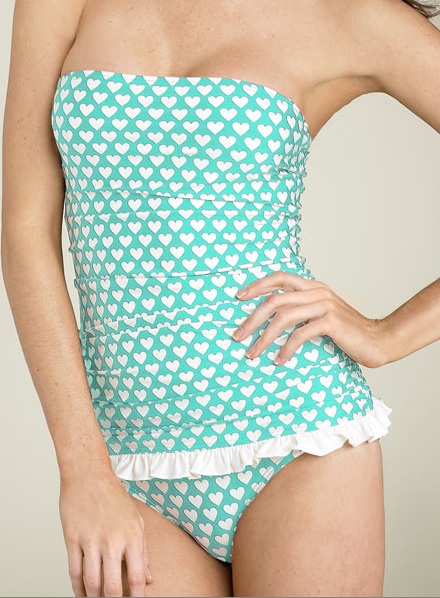 I like this one-piece bandeau. If the lower frills were removed, I would definitely love this Juicy Couture one-piece. The shade of green adds a feminine flair.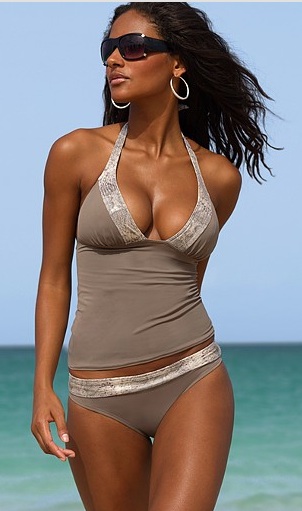 Victoria Secret's Tankini is something that most women can wear. This particular top has a miracle bra, so if you are not big-busted, you can keep the girls up and ready for action.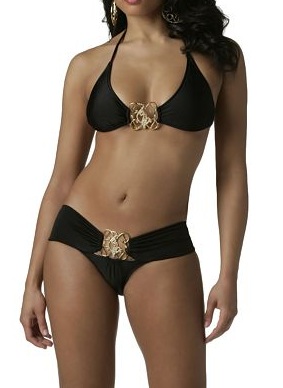 Baby Phat has some cute swimwear. Baby Phat's feels that women should "swim sexy" and all of the swimsuit options are sexy. The "Glamour Jewel Bikini" is super hot. This bikini is made for women who are very fit and work out on a regular basis, so if you do not fit in said category, please back away from this bikini. (Said with love. 😉 )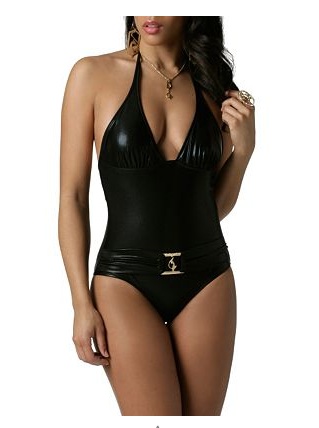 Baby Phat's St Bart's Belted 1 Piece is totally hot. This one-piece reminds me of a Bond Girl swimsuit. I absolutely love it!!
What are some of your favorite swimsuit/bikini looks?
Here is the quintessential summer song….
[youtube http://www.youtube.com/watch?v=9hgkZnLI2I0%5D Feelin' Hot
Mix Maven