Archive for the 'Fashion' Category
Hey Glossies,
It is the most wonderful time of the year. Carols have been sung, eggnog has been consumed, presents have been opened. What else is there to do? Hmmm well, it is time to spend those gift cards buying wonderful goodies.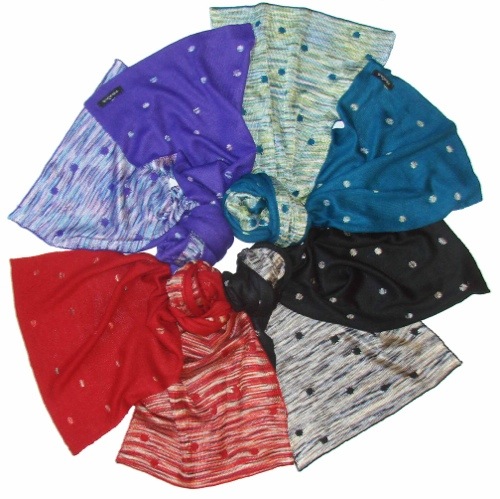 Allow me to recommend the Fraas reversal scarf. It comes in several different color combos and is a great option for fall and winter. The scarf is made of viscose and acrylic. It is comfy around the neck.  Pair it with a trench coat, blazer or wool coat!
Hey Glossies,
Playing with color can be so much.  Think about the time when getting a 64-crayon box made the sun shine brighter.   I still love the joy that colors bring. My rule on color is the brighter the better and all at the same time.

Ok, well, I do need a bit more balance.
In the OOTD, I started with the Boden Pique Mini (navy irregular spots).  Paired it with a fuchsia top, royal blue shoes, turquoise purse and black jeweled necklace.  I selected the royal blue shoes because I thought it would make the navy blue dots pop out more than if I wore a navy or neutral-colored shoe.  The turquoise purse added the extra punch.
I opted for the J. Crew black diamond necklace, but I think adding more color would have been just as fun.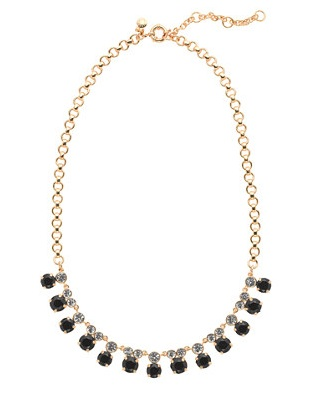 I also love these necklace options: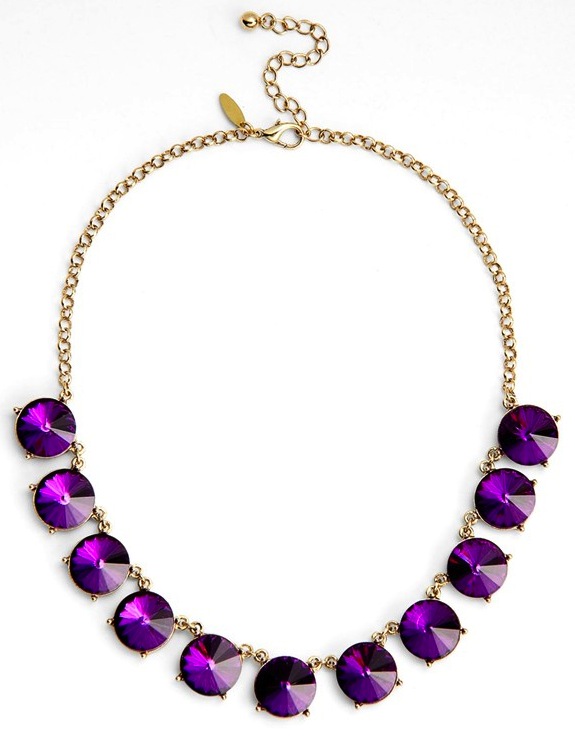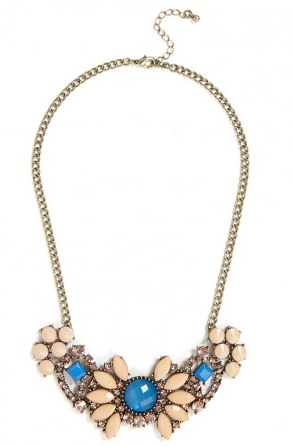 Hey Glossies,
Hope you are having a great summer.
Last year, I wrote a post entitled Preppy Plus and the challenges of creating preppy plus looks.    So, this year, I decided to a week-long focus on Preppy Plus looks, which will include how to create the looks and the best retailers to purchase pieces.
Creating a casual preppy plus, can be easy and fun.  I started with a polka dot chambray shirt and marine blue pencil skirt.  I choose accessories that provide bursts of color that add visual interest to the outfit.  The look is colorful, yet conservative that would be great for work.
Hey Glossies,
Today, I am highlighting Talbots Fall 2013 collection.
I am looking forward to the Fall 2013 collection.  I do notice that there is not much color in the collections.  The pieces are classic, but can easily be jazzed up!   Are there any pieces that are must-haves for your fall 2013 wardrobe?
Mix Maven
Today, I will be highlighting Fall 2013 outer.  Below are some of the outerwear options Talbots will be offering for fall 2013, the collection will include leather, plenty of wool and faux fur!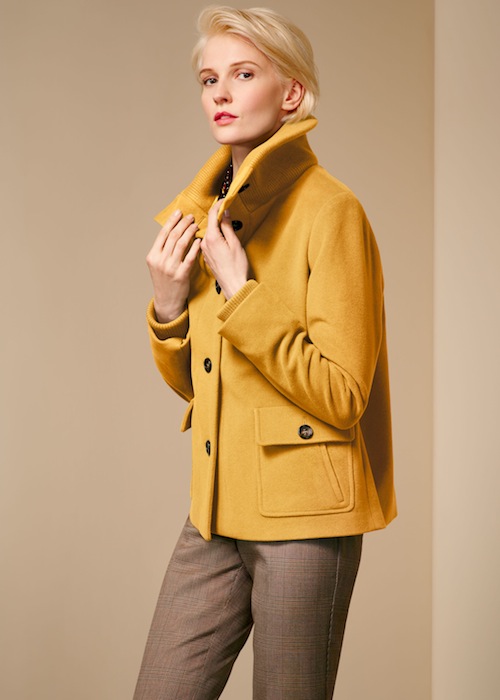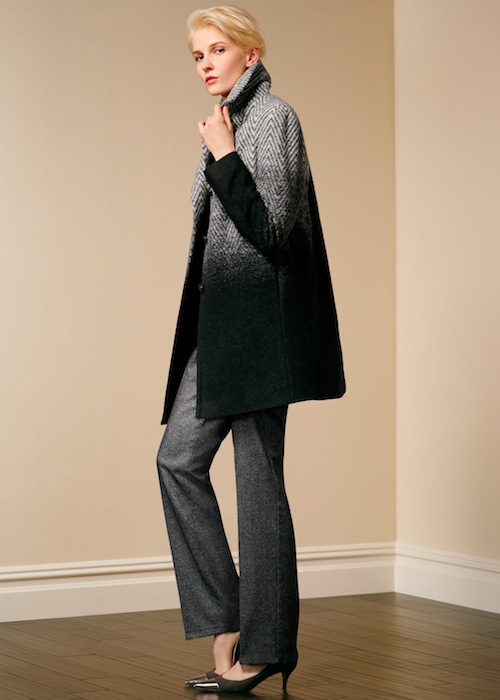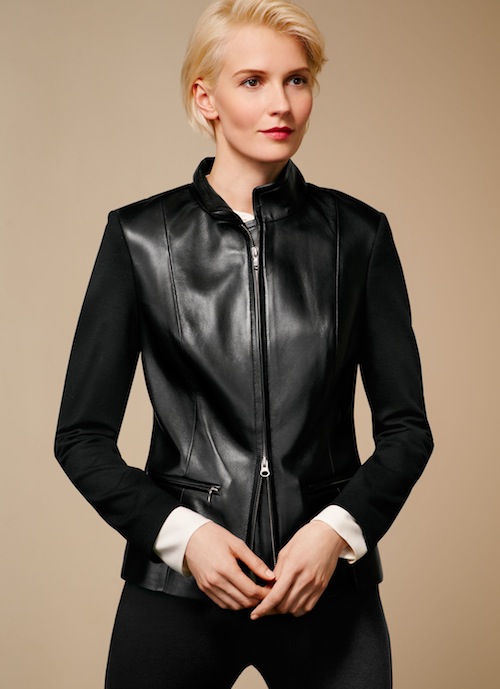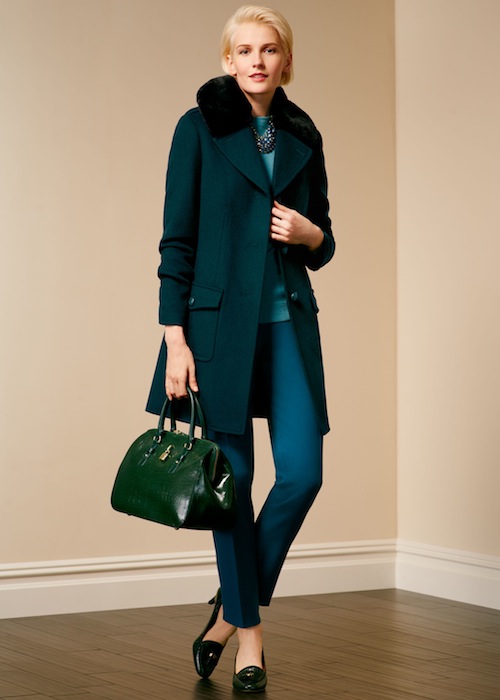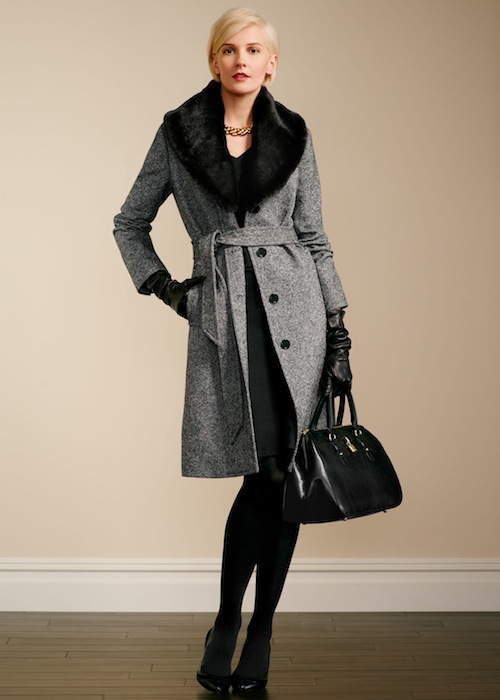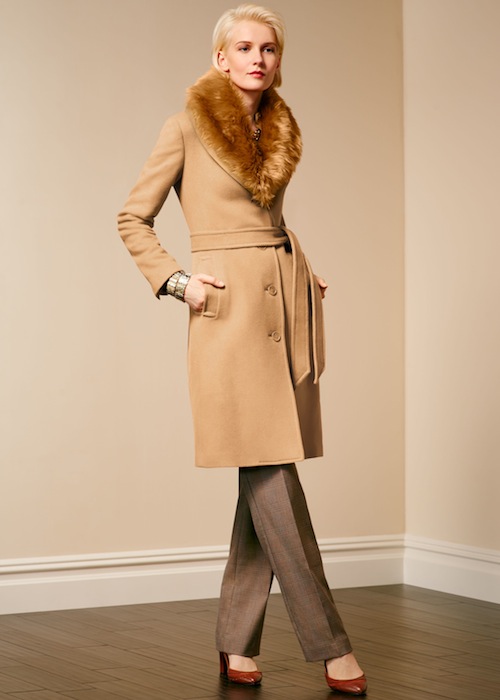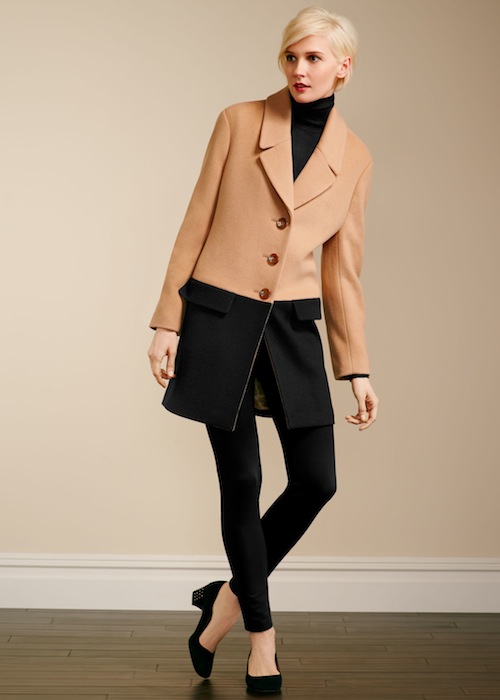 My wish list includes the leather jacket and the colorblock wool coat.
Which outerwear is a must-have for you?
Mix Maven
Hello Glossies,
This week,  I will be featuring the Talbots Fall 2013 Collection.  Today, I will be highlighting the accessories that Talbots will be offering for the Fall/Winter 2013.
My favorite is the croco-embossed necklace.  I, definitely, need it my life.
Do you have any favorite pieces?
Mix Maven
Hey Glossies,
Prom time is right around the corner and you want to look your best and have as much fun as you can.  Well, I have I have created 4 looks that will inspire you to create a look that will allow you to be yourself and stand out from the crowd!
When dressing up for formal events, make sure that you wear the  appropriate undergarments.  Also, get a bra fitting, if you have not had one recently.  A good bra fitting goes a long way.  Take the undergarments with you when trying on items in the store.  Invest in body tape.  You do not want anything popping out when you are on the dance floor. Following these tips will eliminate possible wardrobe malfunctions.
Look 1
The first look is a gorgeous one-shoulder purple gown with a bit of embellishment.  I added simple, yet elegant accessories.  I love to see people wear color with color, which is why I opted for a bright pink clutch and cocktail ring, instead of silver.
Look 2
I am loving Seafoam green, this year.  It has also been a popular color on the Red Carpet.  I picked this sweetheart neckline gown because the silhouette is flattering to most sizes.   Because of the embellishment in the upper bodice, I opted for very few accessories: earrings and clutch.  I wanted the dress to be the focal point, which is why I selected a gold peep-toe pumps and seafoam clutch.
Look 3
Look 3 is for the young lady who has a more edgy style.  You want to look good, but you don't want the formality of a long down.  I, instantly, fell in love with gold and black brocade dress.  I repeated the black and gold in all the accessories. This dress is definitely a STAND OUT!
Look 4
In the last prom look, I selected an emerald pleated gown.  I paired with rose-colored pumps, glitter clutch (with flecks of gold, pink, and green glitter), tennis bracelet and honey-colored crystal earrings.
Remember that green is a neutral, it works with every color.  So think about pairing it with coral, royal blue, chartreuse.
Please check out other Partners in Pretty members who have also contributed to the Girl Talk 2013 Online Conference.
Mix Maven
Hey Glossies,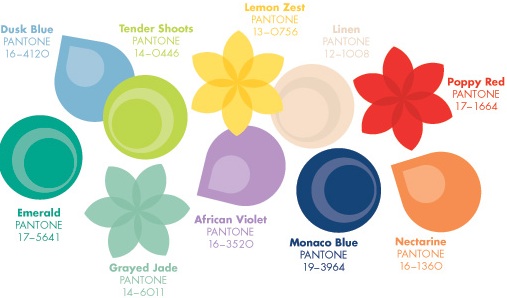 Pantone has selected some great colors for Spring 2013.  The colors play nice with each other, so have fun and mix and match.
The colors for Spring 2013 are Dusk Blue, Tender Shoots, Lemon Zest, Linen, Poppy Red, Nectarine, Monaco Blue, African Violet, Grayed Jade and the color of the year, one of my favorite colors, is Emerald.
In the sets below, I incorporated all the colors into 4 different looks.
In Set 1, I used Poppy Red, Monaco Blue and Grayed Jade.  This look would be a great option for an afternoon wedding.  I neutralized the color by adding silver pumps and accessories, even the necklace and purse have silver trimmings.
In Set 2, I used Nectarine, Linen, Dusk Blue and Lemon Zest.  This look is great for a lazy spring weekend.  Maybe going to the local farmers' market, running errands, going to brunch at the local crepe spot.
In Set 3, I used Emerald, Dusk Blue and African Violet.  This look would be great for work, church, date night.  I love the earrings because they add elegance and visual interest to this outfit.  I need this watch!!
In Set 4, I used a variation of  Tender Shoots, Nectarine and Linen.  I created a fun, flirty look by opting for  a paisley shorts that have include some of the Pantone Spring 2013 colors.  I added a youth punch of color with the shoes and watch.  The bag is great for a brunch or lunch date.
Which colors are your favorite for Spring 2013?
Mix Maven
Hey Glossies,
Below is Part 2 of Talbots Spring/Summer 2013 Collection of outfits (featuring skirts and dresses).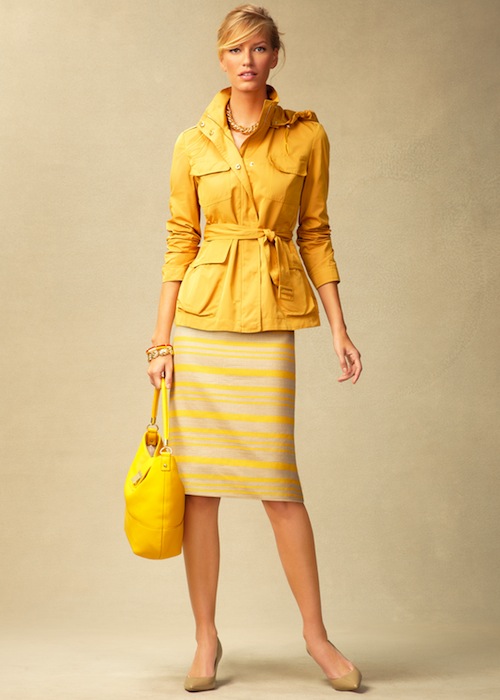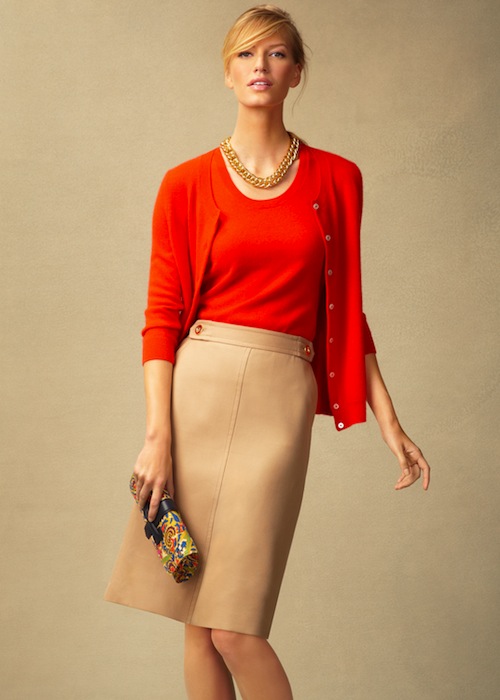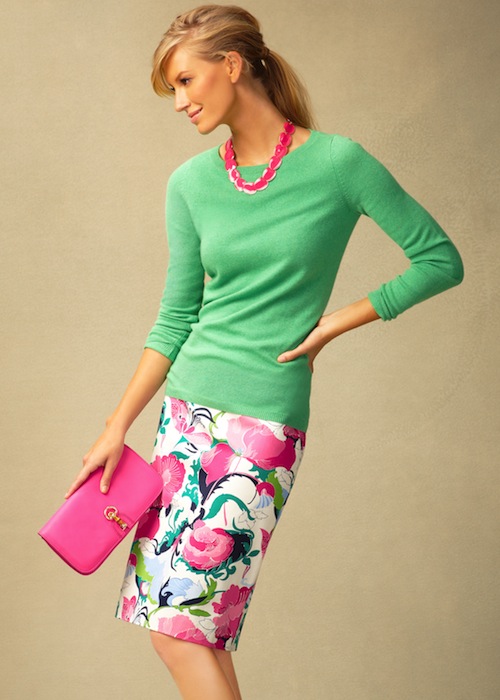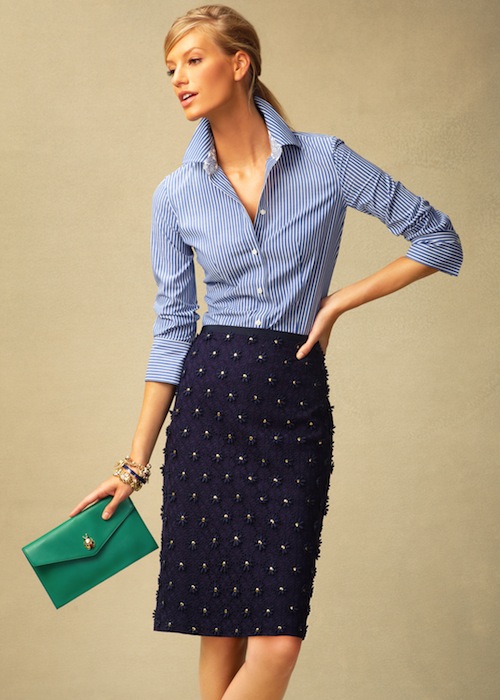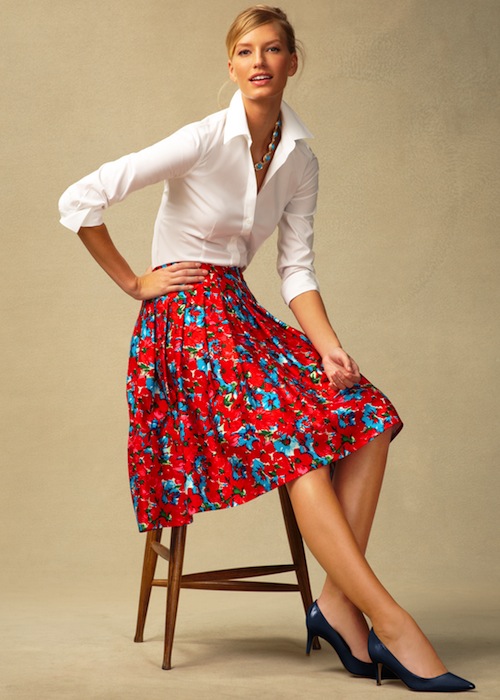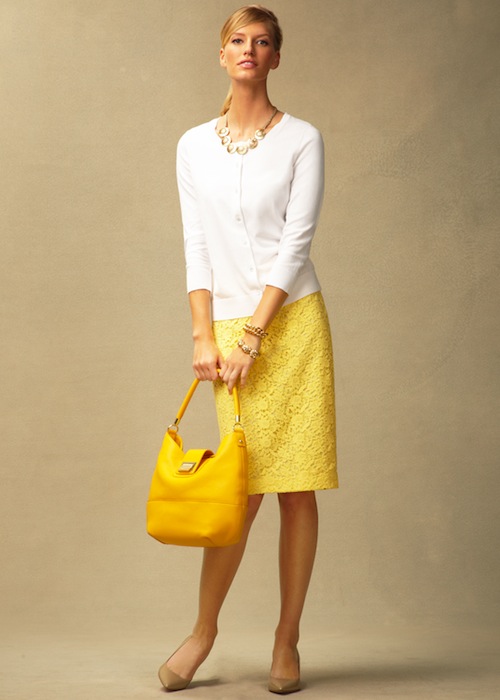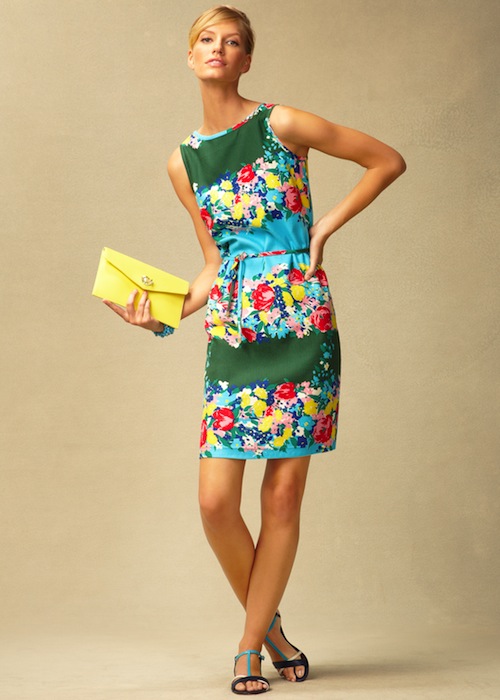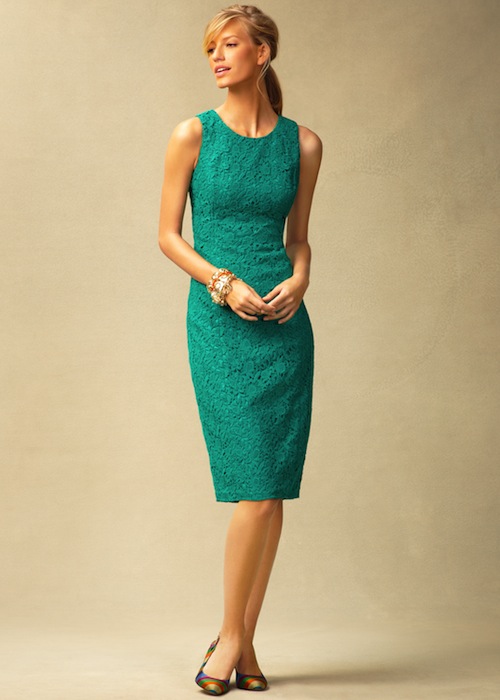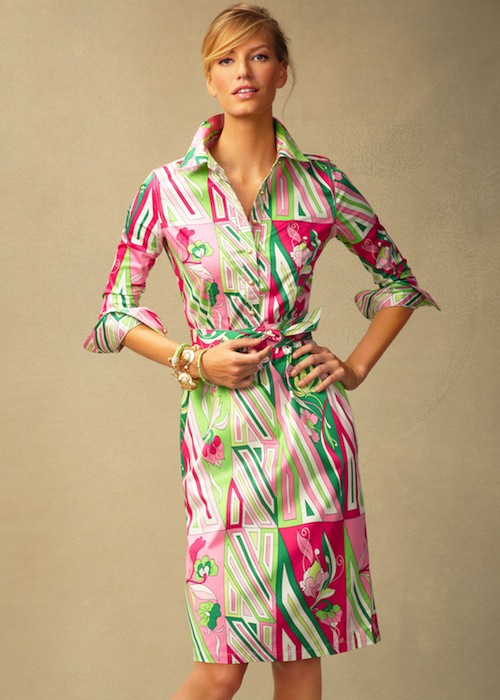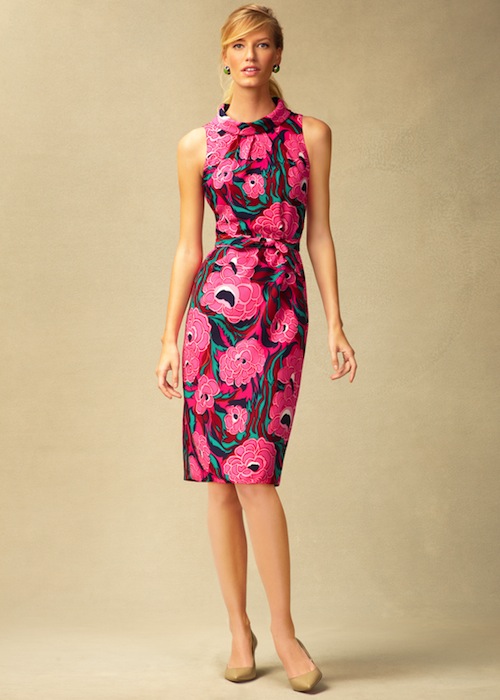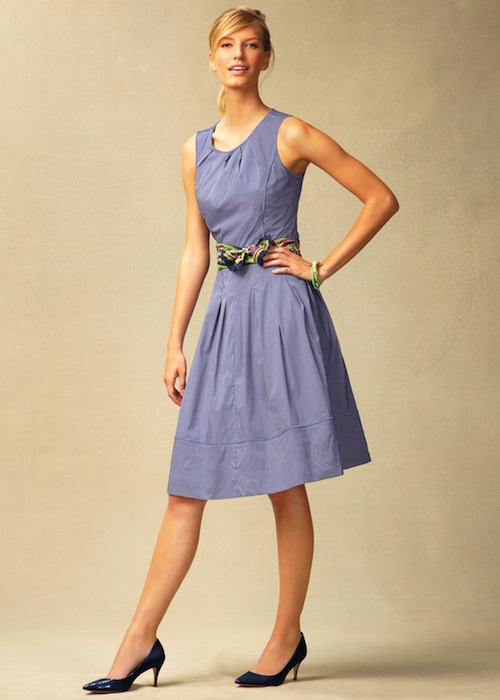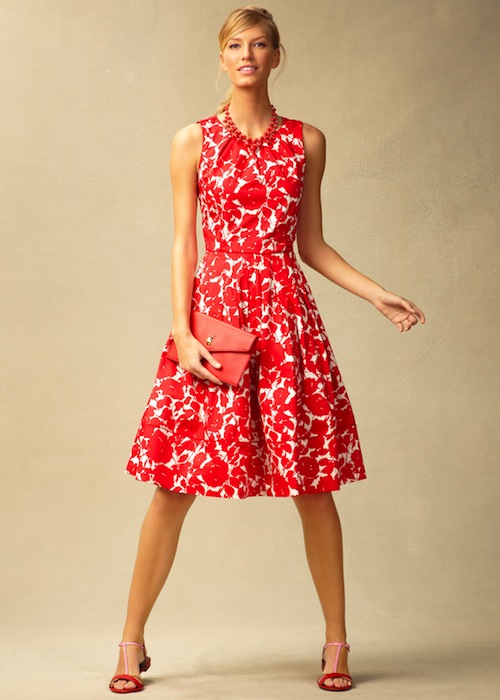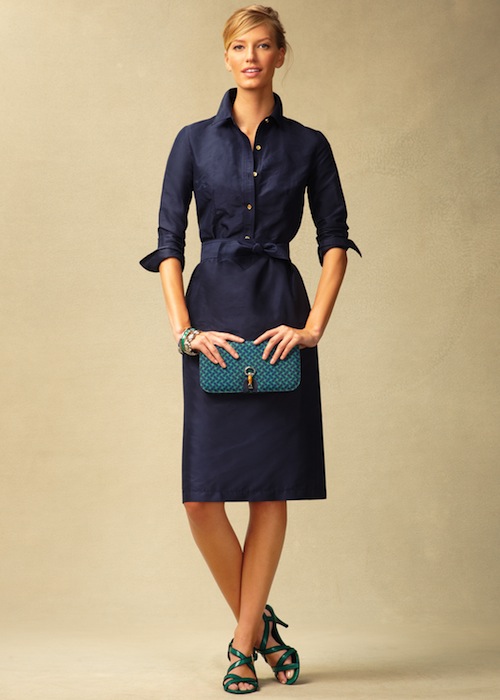 I like the pieces of these outfits a lot, even though I am not always a fan of the styling.  I think the pieces look more youthful and can create fun and flirty looks.
Mix Maven
Hey Glossies,
Below is Part 1 of Talbots Spring/Summer 2013 Collection of outfits (featuring pants).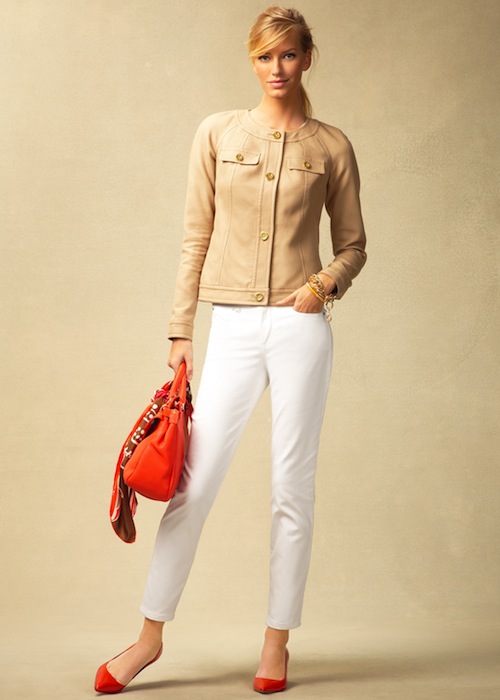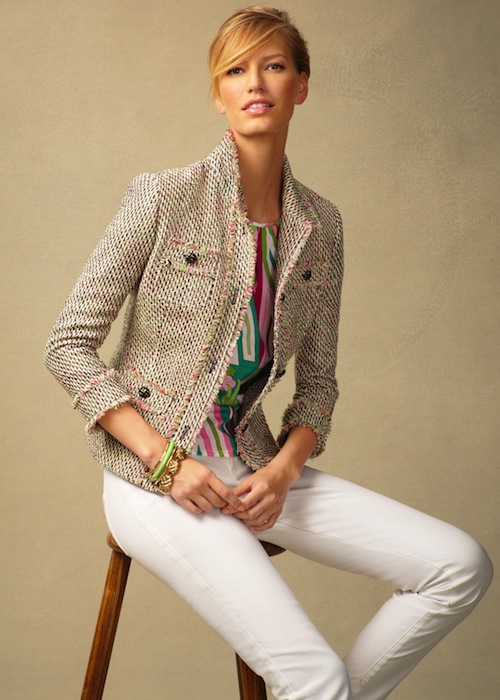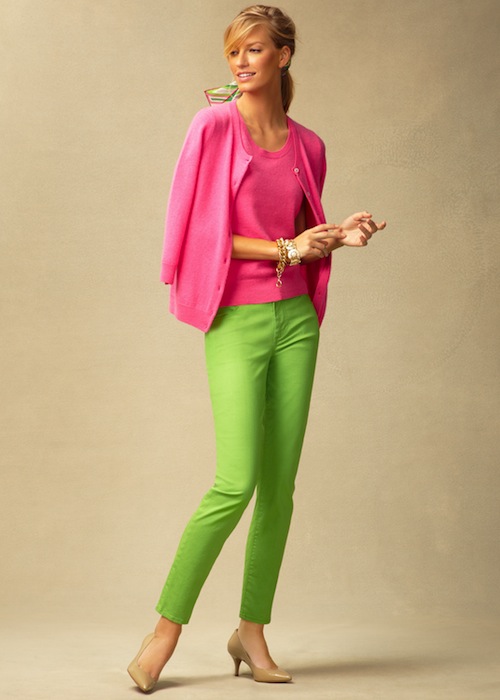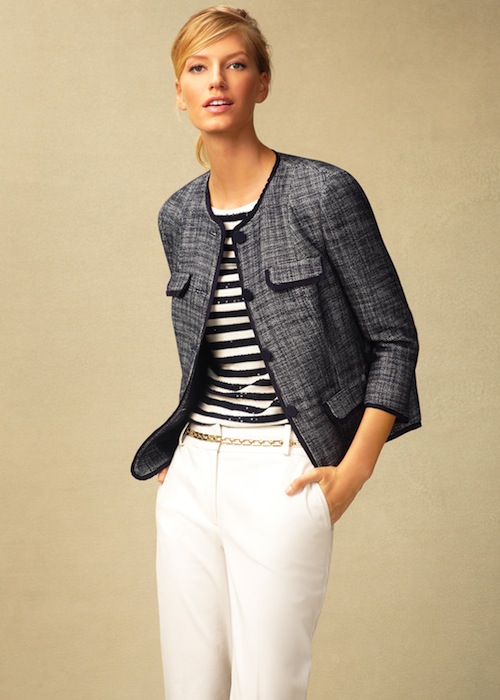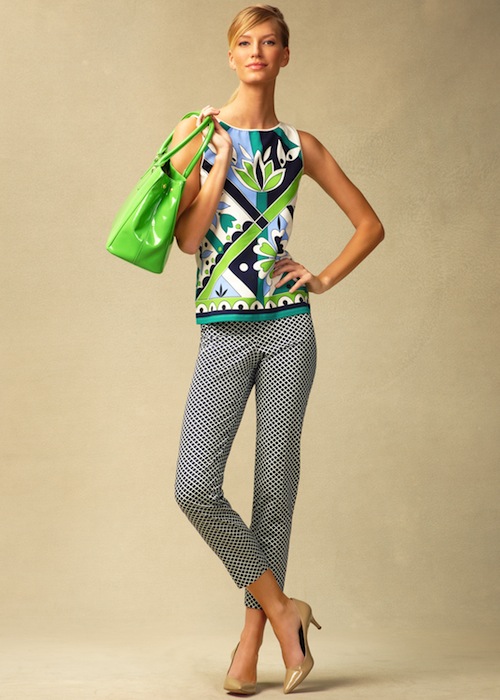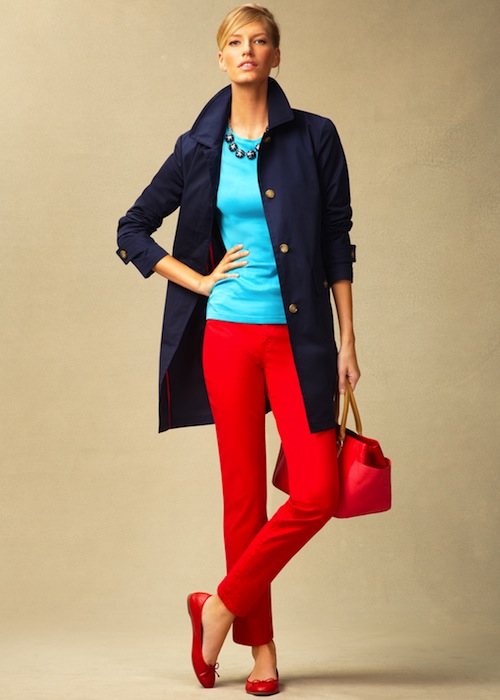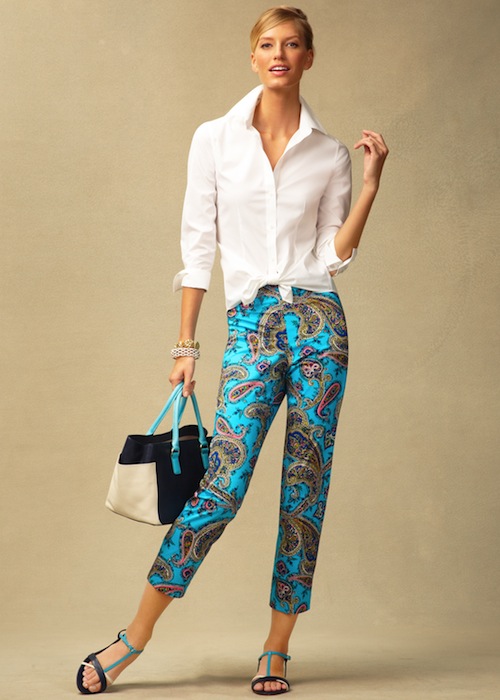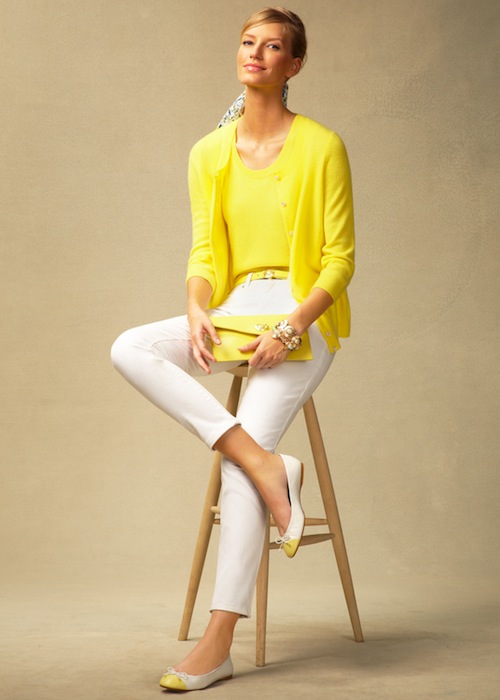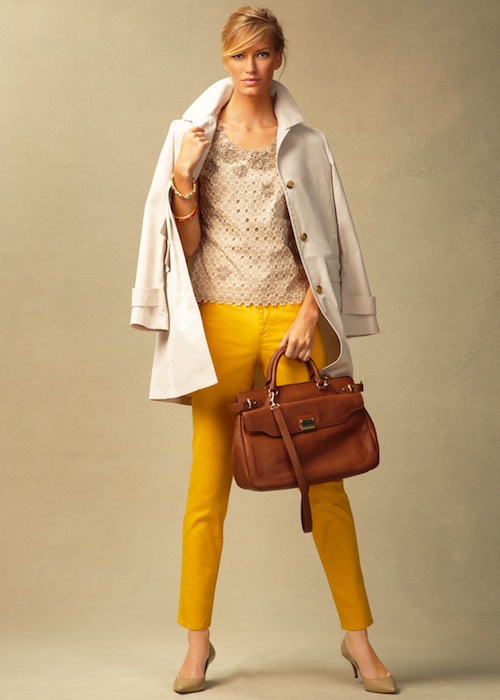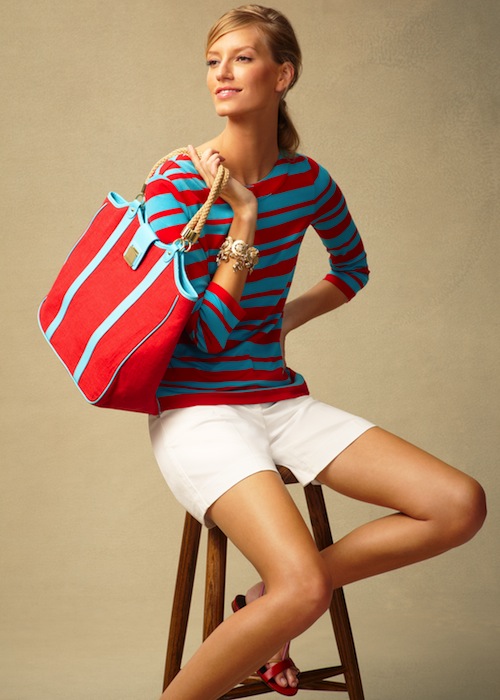 I love the beige twill jacket sequin stripe top and eyelet blouse!!
What are your favorites??
Mix Maven