Happy Thursday,
Soul Star in the house with hot celebrity news.
Congratulations To Carmelo and La La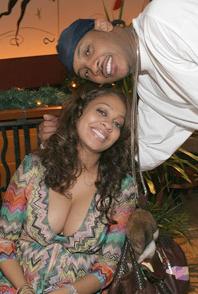 Congratulations to Carmelo Anthony, star of the Denver Nuggets and La La Vazquez, MTV VJ on the birth of their baby boy. The baby named Kiyan weighed 5 lbs , 9 ozs and measured 18 1/2 inches long. The couple who have been engaged since Christmas of 2004 have made plans to get married after the baby was born.
More Bobby Brown News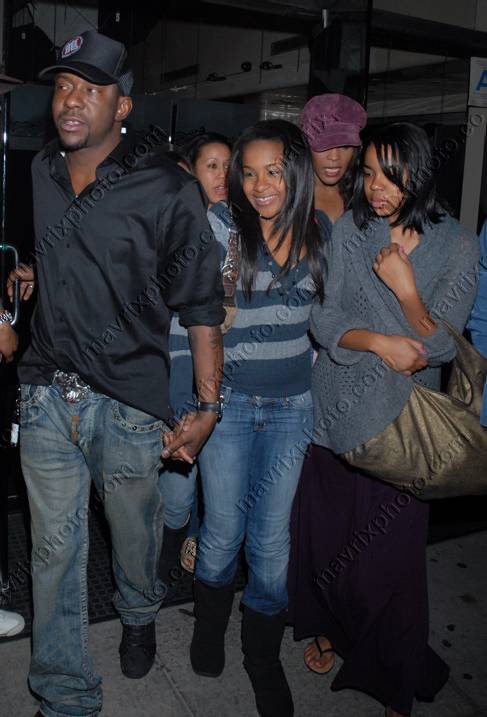 Bobby Brown and his ex Whitney Houston celebrated their daughter, Bobbi Christina's 14th birthday together recently. They ate dinner at Mr. Chow's restaurant in Beverly Hills, with Bobbi's friends and rapper, Da Brat. Bobby and Whitney ate together at the restuarant but left in separate cars.
Bobby Brown's attorney, Phaedra C. Parks has come forward to clear up reports about her client's supposed deal with Washington, D. C. radio station Hot 99.5 in relation to his release from a Massachusetts jail. Parks says that Hot 99.5 said it was responsible for bailing the star out of jail but she said that is totally false. She claims that Bobby was already out of jail when she received money from Hot 99.5 in her office via a wire transfer. She the money was returned promptly upon receipt. Hot 99.5 rep Jessica Ritch said that "We were told that we were bailing him out of jail. The money was up-fronted and our money would be used to pay back the person who originally fronted the money." On last Friday she said that was when she learned that he was already out of jail. She did confirm the money was returned to them. Parks said there was never a signed contract or any formally executed agreement regarding Bobby's appearance on 99.5 and feels it was a publicity stunt by 99. 5 at Bobby's expense. Here's Bobby talking about it on The Tom Joyner Morning Show. He also talks about Whitney on the show.
Speaking Of Whitney…
It seems that last week Whitney and Ray J had a date at Crustacean in Beverly Hills. Houston pushed through waiting paparazzi as she tried to get to her car yelling "Get out my way!" and "Why you in my face like that!?" As Ray J went to his car Whitney began blowing kisses at him and motioned for him to call her. Ray J then ran back to Whitney's car and begged her to take a ride with him in his Lamborghini (I thought he had a Ferrari too. I know he didn't get that much from his sex tape.) Whitney said "that sh*t is off the chain" referring to his car and agreed to drive with him later when it's low key. Whitney loves her little man I see. Here's video from that night.
Ron Artest In Trouble Again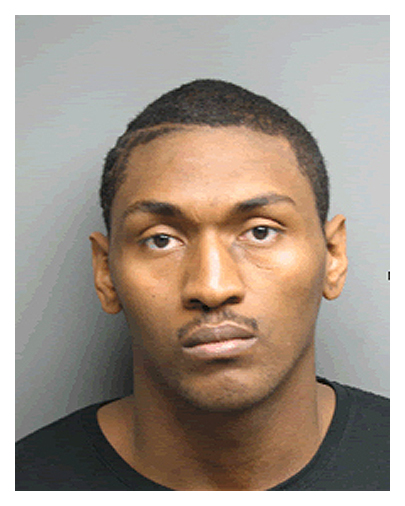 Sacramento Kings star, Ron Artest has been suspended indefinitely for his team after an arrest for domestic violence recently. Police arrested Artest, 27 at his home in Loomis, California after authorities received a 911 call from a woman who said she was assaulted. He was charged with domestic violence and the use of force to prevent a victim from reporting a crime, the Placer County Sheriff's department said in a press release. The woman wasn't identified. He was released after he posted $50,000 bail. He is scheduled to be arraigned on March 22nd. Here is a tape of the 911 call that was made to the police by the woman. Is it me or does she seem more concerned about the car than getting herself medical attention? I felt sorry for the little kid though. It is always some drama with Artest.
More Details On Kelis Arrest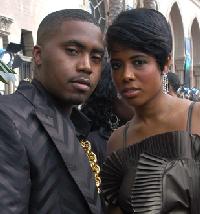 Its seems Kelis's husband Nas may be the root of sudden outburst in Miami recently. The officers were in the midst of a undercover prostitution sting along a main avenue in the South Beach nightclub district. The report said that they were questioning a group of men about two suspected female prostitutes who were spotted in the area when Kelis began rushing them screaming that one of the men in the group was her husband, Nas. No wonder she went crazy. Kelis was detained for several hours at the Dade County Jail until her release on $1,500 bond. Earlier in the day, Kelis and Nas were spotted courtside at a Miami Heat game. A female fan recognized Nas and shouted, "I love you, Nas" and Kelis allegedly responded by cussing the woman out. She is something else. MTV has confirmed that Kelis and Nas are set to star in their own reality television show on the network entitled , Mr. And Mrs. Jones. The show will focus on the couple as they prepare for an upcoming tour. I hope it works out for them considering the history celebrity couple reality shows… Jessica and Nick, Bobby and Whitney, Carmen and Dave. We shall see. Here's a news report on the arrest.
[youtube http://www.youtube.com/watch?v=X37ZBiOrcyA%5D
Kanye West Denies $3900 Food Order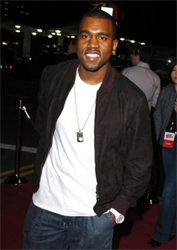 Gabe Tesoriero, spokesman for rapper Kanye West denies the rapper ordered $3900 worth of Indian food recently for a meeting. He says there will be no meeting in New York and there has never been. British's Raj's said that a music production company called Raw Soul footed the bill for food and the food was in route to New York. West was not scheduled to be in New York and the food was not for him. Well I surely hope that expensive food didn't go to waste.
Making the Band 2's Young City AKA Chopper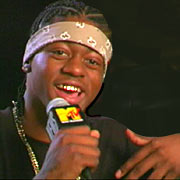 Rapper Young City from MTV's Making The Band 2 is a wanted man in Baltimore after a judge issued a bench warrant for his arrest recently. Born Kevin Barnes, the artist incurred the judge's wrath after failing to appear in court regarding his connection with a 2001 robbery. His lawyer, Paul Gardner, told the judge Barnes couldn't make it to court because he was being held in a detention center in Georgia after a domestic dispute with his girlfriend. Barnes, a New Orleans native, was visiting his mother in the Baltimore area when he allegedly approached a couple near Eastpoint Mall, flashed a BB gun and took $90. The then 16 year old was arrested at the scene and made early court appearances, but eventually assumed the charges had been dropped, his lawyer told the court. Gardner said that holding Barnes in jail could jeopardize his future as a musician. I thought his career was already over after how Diddy did him. Oh well hope everything turns out okay for him.
Diddy's Getting Sued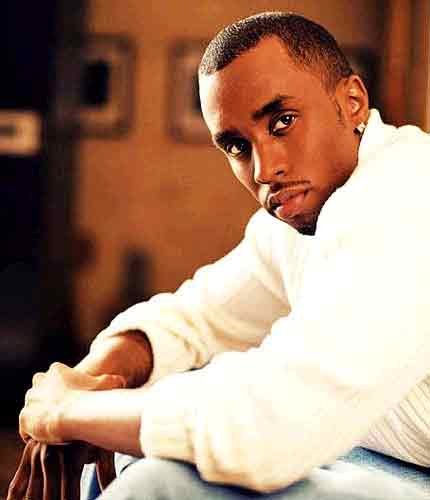 A man accusing Sean "Diddy" Combs of assaulting him outside of the Hollywood Roosevelt Hotel on Oscar /> night has filed a lawsuit against the mogul seeking unspecified damages for medical expenses, pain and suffering and punitive damages. TMZ.com posted a copy of the lawsuit, filed in Los Angeles County Superior Court. According to the documents, 27-year- old Gerald Rechnitzer says the Feb. 25 incident jumped off about 2 a.m. shortly after he left the hotel restroom to join his girlfriend in the valet area. The couple had just come from Teddy's a nightclub inside of the hotel. Rechnitzer said when he arrived at the valet he saw Diddy surrounded by bodyguards, talking to Rechnitzer's girlfriend. When he called out to his girlfriend, Diddy allegedly said, "What the f*** you looking at, dude? I'll smack flames out your ass." He said after that Combs "attacked, assaulted and battered him causing him to fly backwards several feet" into a vehicle behind him. According to the police report Rechnitzer was punched on the right side of the face by a man talking to his girlfriend. The report did not identify the other man, and the police spokesman said he could not confirm that Combs, 37 was the subject of the investigation. Diddy's lawyer, Benjamin Brafman, said Diddy never hit anyone and called the lawsuit "completely baseless." Diddy just needs to stay at his crib, everything he goes out something happens.
Timbaland Reaches Out To Britney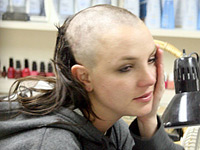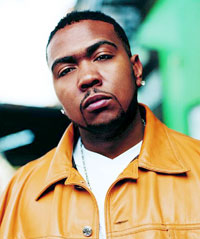 Rapper/producer Timbaland tells Entertainment Weekly that he feels Britney's pain and wants to take her overseas and work with her. He said he asked Britney's ex Justin Timberlake about how he would feel about him working with Britney and would he do it with him. Timberlake said he would but Britney would have to take it seriously. Spears is currently at Promises Malibu drug and alcohol rehabilitation center in California.
Chris Rock And His Wife Are Still Together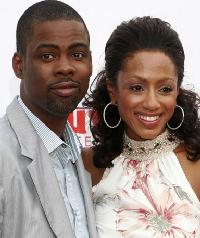 Chris Rock and his wife Malaak Compton Rock are still together despite reports last November of the actor beginning divorce proceedings, the couple released a statement to People Magazine that attempts to put the matter to bed once and for all. Rock said he has always taken the high road and not comment on the tabloid media but he feels it is unfortunate that the Daily News and other tabloid outlets have chosen to print untrue rumors and lies about his family and marriage. He says it is hurtful to he, his wife, children and extended family. He says he's committed to his marriage and his family. The New York Daily News reported that the Rock's divorce proceedings were on hold until after the March 16th release of his film "I Think I Love My Wife". Rock stars in the film as a married man who becomes tempted to cheat after a chance encounter with his ex-girlfriend.
Djimon Hounsou And Cameron Diaz…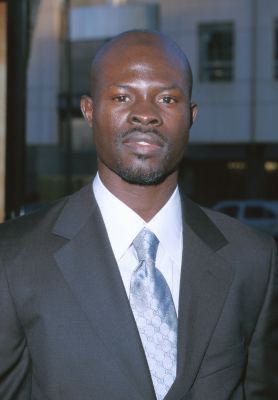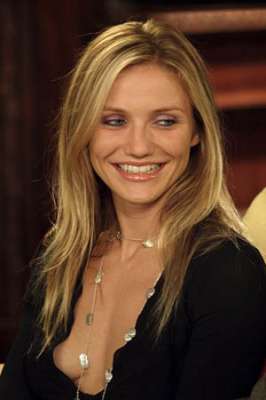 Rumor has it that Hounsou and actress Cameron Diaz were all over each other at the nightclub Hyde recently. The couple was dancing, touching, and kissing in front of everybody.
Djimon Hounsou and Kimora Lee Simmons ….
The next week, Djimon and Kimora Lee Simmons made out all night at Boulevard 3 in L.A. during a Dom Perignon dinner for Forest Whitaker. Kimora's ex Russell Simmons gives the couple his blessing saying Djimon is a nice guy, one of the sweetest in the world.
Cameron Diaz and Tyrese….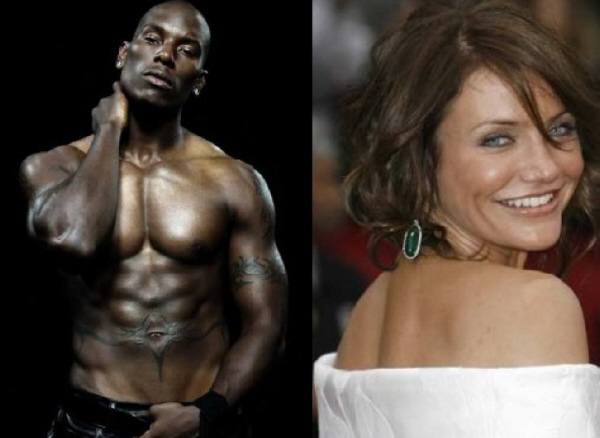 Singer Tyrese and Cameron Diaz spent the Saturday before the Oscars at a Hollywood after hours club Xenii. The couple danced together all night.
Tyrese and Melyssa Ford….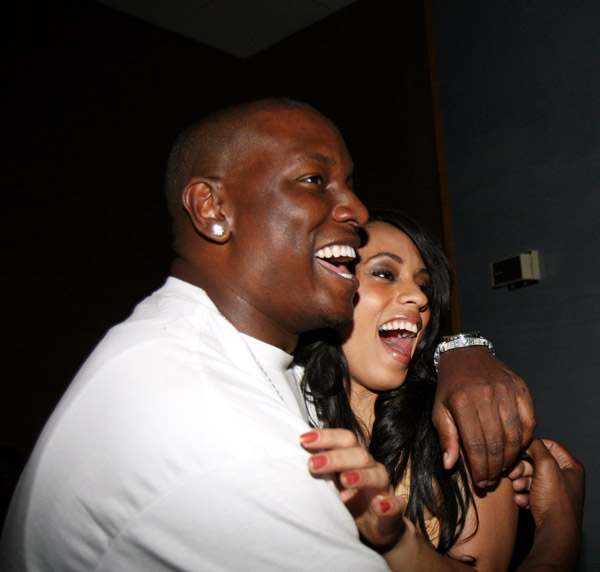 Tyrese and model/actress Melyssa Ford partied with friends at Corio in TriBeCa last week. They were celebrating MVD public relations vice president Massa David's birthday. Sources say the couple stayed in the corner all night playing "kissy face." You keeping up?" If all of this is true then boy these celebrities get around.
OJ Jokes About Being The Father Of Anna Nicole's Baby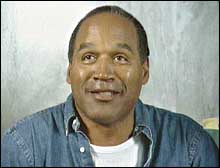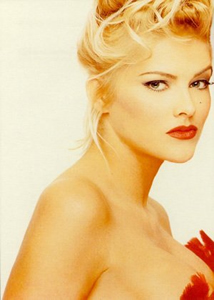 It seems now that OJ Simpson is throwing in his hat as a possible father for Anna Nicole Smith's baby Dannilynn. Videographer Norm Pardo who filmed footage from 2000 to 2005 for a film project says that OJ could have fathered Anna Nicole's baby. He said that OJ and Anna Nicole had known each other since co-starring in the 1994 film "Naked Gun 33 1/3: The Final Insult." He said OJ knew Anna Nicole pretty well and he said he had slow moving sperm, and he might be the father. He said Simpson joked: " I hope they don't do a DNA test on Anna Nicole's baby. If they find out Dannilynn is mine, I don't want Fred Goldman trying to seize her money – or the baby herself." OJ just needs to stop talking.
Judge Lifts Gag Order In C-Murder Case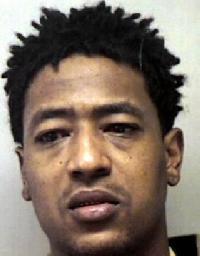 Louisiana judge Martha Sassone ruled last Thursday that Corey Miller, formerly known as rapper C-Murder, can promote his new CD and novel, but can not discuss his second-degree murder charge while under house arrest. The 35-year-old brother of Percy "Master P" Miller was ordered to remain at his grandma's house in Kenner until a new trial has been scheduled regarding the January 12, 2002, death of a 16-year-old, who was shot during a brawl at a brawl at a now-closed club in Harvey. Miller's legal team says the gag order violates his constitutional right to free speech Miller faces "severe consequences" if he cannot earn money to pay legal fees and to support hit family. Sassone turned down Miller's request for interviews to promote his CD but allowed him to be photographed in his grandmother's home. While behind bars, Miller wrote the book, "Death Around The Corner." It is described by publisher Vibe Street Lit as a cautionary tale of how easily an innocent youth can become a hardened criminal" Miller wrote the manuscript in jail and mailed the notebooks to family members over a two-year period.
On TV This Week
I Love New York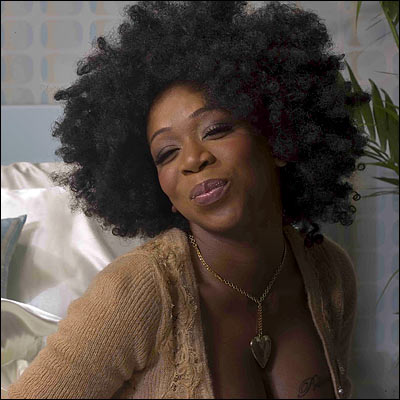 New York was down to her top four guys this week. The group went to Palm Springs where New York went on two seperate dates with two guys. The first date she went on was to the golf course with Tango and Real. Both of them tried to impress New York with their golfing skills. Later that night Tango and Real had dinner with New York. Real clowned Tango as he expressed his feelings to New York. Tango actually told New York he loved her. That didn't stop New York from taking Real back to her room to get some alone time with him. Real expressed his feelings to New York and she cried with her over dramtic self because she was so touched by what he said. The next day New York took Chance and White Boy on a hot air balloon ride. chance was really scared at first but loved the view once he got up in the sky. Later that evening she had dinner with Chance and White Boy. Chance got really agressive with New York at dinner. He was not allowing White Boy to get any time with her. New York got frustrated with Chance and told him to shut the f*ck and he in return told her to do the same and threated to take her cigarettes. New York ended up taking White Boy back to her room since she didn't get a chance to spend anytime with him. New York questioned him again about his relationship before he came on the show. He admitted to her that he had only been out of his relationship two months before he got there. New York said she felt that he still might be in love with his ex girlfriend. New York's mom, Sister Patterson questioned Chance's behavior at dinner with New York and vowed to get him out of the house. In the end White boy was sent home because she felt he had too many secrets and he might still loves his ex.
March 6- 8
The top twelve was picked this week on Idol. Tuesday started out with the guys and none of them were all that impressive as usual. No real stand outs. Sanjaya's hair was beautiful as usual but his voice wasn't. The judges let him know too. Wednesday the girls performed and the biggest standout was Melinda Doolittle and LaKisha Jones. Melinda did a fantastic job on "My Funny Valentine" and got a lot of praise from the judges. Lakisha did an impressive job on "I Have Nothing" and Simon complimented her outfit which he didn't do the week before. Stephanie Edwards was a disappointment singing Sweet Thang and Sabrina did okay on Don't Let Go Love. Antonella did her usual back talking when the judges didn't give her good reviews. Yes she was horrible again this week. Haley complained that Simon didn't like her when Simon said her performance and she were forgettable. Thursday Antonella Barba, (Cutie) Jared Cotter, Sundance Head, and Sabrina Sloan were sent home. I must say everyone was surprised about Sundance and Sabrina. Haley and definitely should have been sent home. So the top twelve includes Blake Lewis, Chris Sligh, Chris Richardson, Brandon Rogers, Phil Stacey , Sanjaya Malakar, LaKisha Jones, Jordin Sparks, Melinda Doolittle, Stephanie Edwards, Gina Glocksen, and Haley Scarnato. I am rooting for Flint homegirl LaKisha and Melinda.
March 13-14
This week the top twelve performed Diana Ross songs and got coached by her. The only real standouts again were LaKisha, Melinda and Jordin. Lakisha did "God Bless the Child" and was great. Melinda did "Home" and brought Paula to tears. Jordin did a song I wasn't familiar with called "If We Hold On Together" but did a very good job. Brandon and Haley both forgot their words. Haley cried so much I know she got sympathy votes. Blake and Chris tried to change the arrangements of their songs and it didn't work out. Stephanie left a key part out of "Love Hangover" and the judge didn't like it. Everyone else was just okay. Wednesday Diana Ross sang and gave her usual over dramatic diva performance. the both three were Brandon, . Brandon was the first to be sent home. I must say I was disappointed he didn't do better. We'll see who goes next week.
America's Next Top Model
March 7th
This week the girls went back to high school this week to learn to walk. He taught them how to model with two other model on the runway at the same time.
Ms. Jay put them to the challenge by having them model prom dresses in a fashion show for the students. A lot of the girls had trouble on the runway and were bumping into each other. One model named Sarah had a wardrobe malfunction while out there much to the liking of the teenage boys. I learned who the drama queens will be in the house. One will be Jaslene who cries that the girls don't like her in the house because she is doing well. The other is Renee who cries when the girls do better than her. The photo shoot was very creative. It featured class cliches.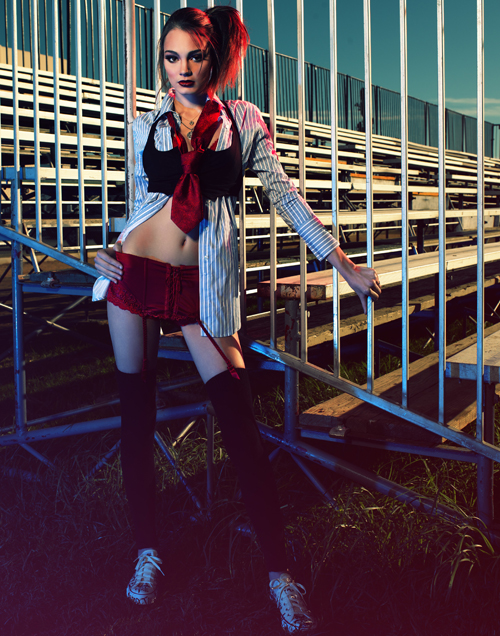 In the end country girl Samantha was sent home because judges felt she held back in her pictures. Here's some of my favorite pictures of the shoot.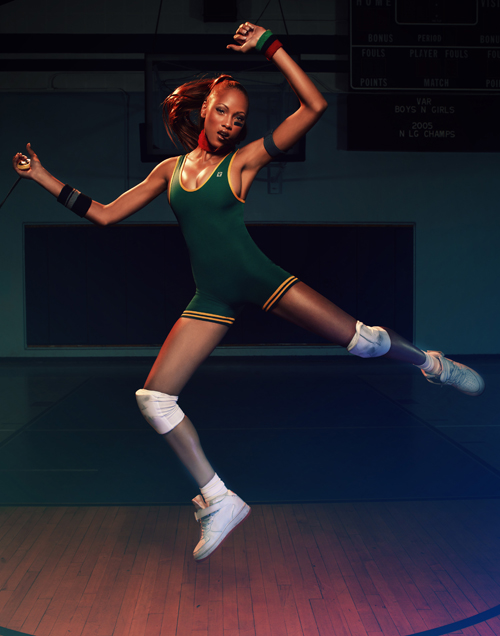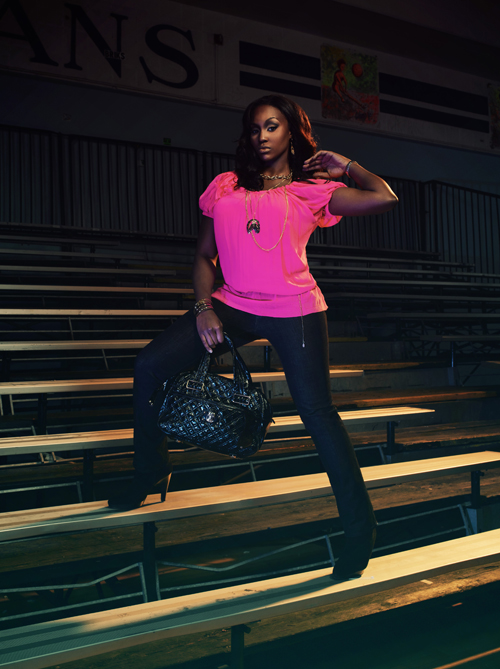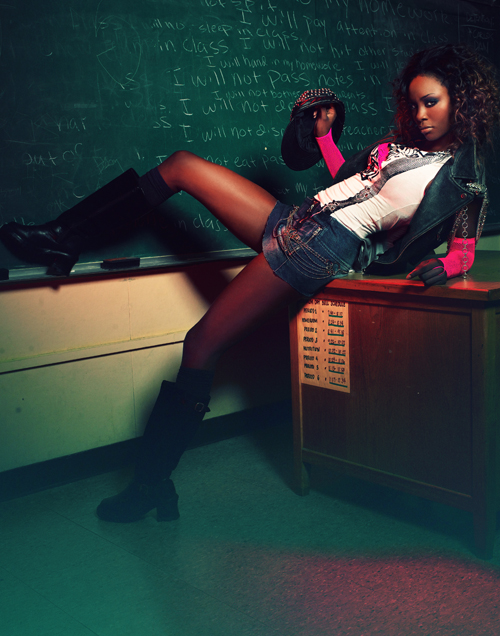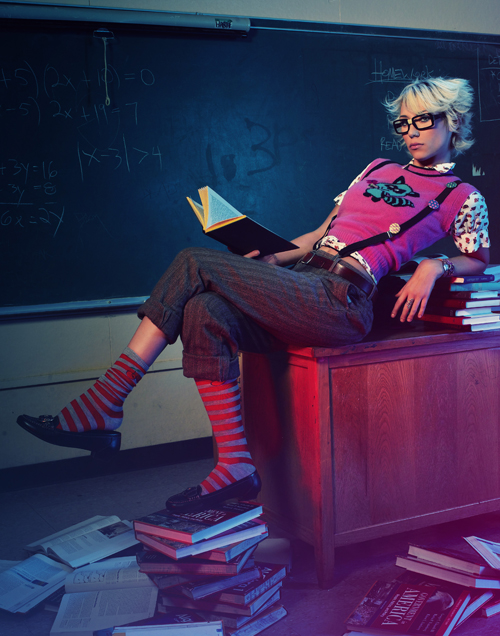 Notorious B.I.G.

Last week marked the 10 year anniversary of the death of Notorious B.I.G. The case of his murder is still unsolved. Here is my favorite song by Biggie. May he rest in peace.

[youtube http://www.youtube.com/watch?v=rGMSR7qGZA8%5D

Top At The Box Office

1. 300
2. Wild Hogs
3. Bridge To Terabithia
4. Ghost Rider
5. Zodiac

In Theaters This Week

Dead Silence
I Think I Love My Wife with Chris Rock, Gina Torres and Kerry Washington
Premonition

Top On the Charts

R And B /Hip Hop Albums

1. Greatest Hits – The Notorious B.I.G.

2. The Evolution Of Robin Thicke – Robin Thicke

3. Konvicted – Akon

4. In My Songs – Gerald Levert

5. FutureSex/LoveSongs – Justin Timberlake

R And B / Hip Hop Songs

1. Lost Without You – Robin Thicke

2. This Is Why I'm Hot – Mims

3. You – Llyod Featuring Lil Wayne

4. Throw Some D's – Rich Boy Featuring Polow Da Don

5. Buddy – Musiq Soulchild

Celebrity Birthdays

March 15th

Sly Stone (Singer), 64

Terence Trent D'Arby (Singer), 45

Rockwell (Singer), 43

Young Buck (Rapper), 26

Will.I.Am (Rapper), 32

March 16th

Flavor Flav (Rapper), 48

March 17th

Swifty (Rapper-D12), 30

March 18th

Queen Latifah (Rapper/Actress/Singer), 37

Irene Cara (Singer), 48

Charlie Pride (Singer), 69

Vanessa Williams (Singer/Actress), 44

March 19th

Ruth Pointer (Singer), 61

March 20th

Spike Lee (Producer), 50

Vanessa Bell Calloway (Actress), 49

March 21st

Al Freeman (Actor), 73

Solomon Burke (Singer), 67

Rose Stone (Keyboardist/Singer), 62

Sabrina LeBeauf (Actress), 49

DJ Premier (Rapper), 41

I'm done for now.

Peace and Blessings,

Soul Star