Hey Glossies,
I am very excited about the China Glaze fall collections,  the Halloween collection (called  "Awakening") that includes glitter, glitter and more glitter 😉 and Breast Cancer Awareness (BCA) (called "Fight Like a Woman") that includes various shades of Pink. These collections are LIMITED!!!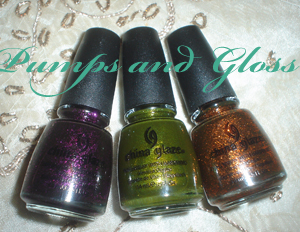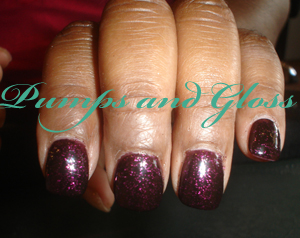 Mummy May I is a "vampy, wine colored purple with flecks of hot pink glitter" shade. I absolutely adore this color. Pink glitter and purple polish are a match made in heaven. 😉 Two coats and a top coat will yield the best results.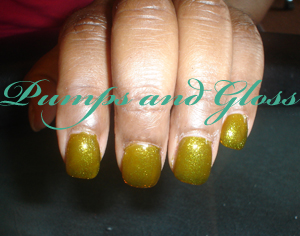 Zombie Zest is  "a mossy green shade with gold flecks of micro glitter" and  more sheer than I imagined. The gold glitter is more pronounced than the mossy green shade, which is cool, but I was hoping than the green shade would be more dominant. To combat the sheerness, I suggest 4 coats and a top coat.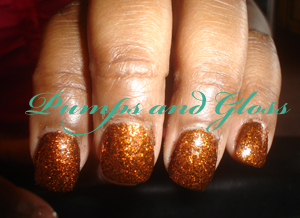 Ick-A-Body is "a dark green base chock full of orange glitter" shade.  This shade melts my heart every time I see it. lol  Even Dorothy would change her shoes from red to this precious orange glitter. 😀 The dark base really highlights the orange glitter. Two coats and a top coat will result in pure ecstasy!
The "Awakening" collection will be sold ONLY at Sally's Beauty Supply Stores.
Mix Maven
China Glaze products were provided for review from the manufacturer. Please see Pumps and Gloss disclosure policy for more information.