Hey Glossies,
China Glaze created a special collection for Breast Cancer Awareness month (October) called "Fight Like a Woman."  The three colors are Encouragement – "a baby pink shimmer that brings on the cheer", Endurance – "power through punches with this raspberry shimmer," and Empowerment "stand up tall with this cotton-cotton creme on your nails."
A portion of the processed will go to the International Agency for Research on Cancer (IARC).  This agency is apart of the World Health Organization that is "dedicated to the science of cancer and promotion international collaboration in cancer research."
I really like this collection because 1) proceeds go to a great organization and 2) the colors are pretty.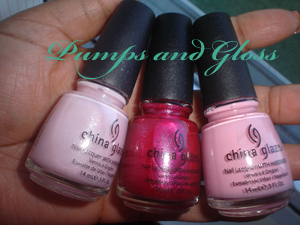 My favorite color is Encouragement. Do not let the baby pink fool you, the tiny flecks of glitter and hint of pink add elegance to the polish.  Two to 3 coats and top coat will yield the best results.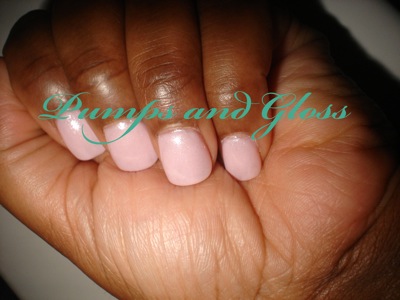 Endurance is a shimmery raspberry color.  It appears red in the pic, but it is more of a red fuchsia pink.  The color is bold, yet sheer.  4 coats and top coat will reduce the sheerness of this polish.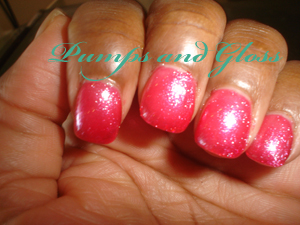 Empowerment is a pretty cotton-candy shade. This creme delight, a sophisticated pink, is a great addition to any polish collection. Two coats an top coat are all that is needed.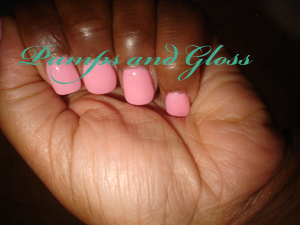 This collection will be available in stores in September and is very LIMITED.
Mix Maven
China Glaze products were provided for review from the manufacturer. Please see Pumps and Gloss disclosure policy for more information.