Hey Glossies,
Summer is a-comin' and it is time to start thinking about which nail polish colors to wear for the summer, especially the vacations that will lead poolside.
China Glaze has some HOT colors (Neon) for the summer months. The latest summer collection is called Poolside and I will say that I am loving it!! The collection includes:
Flip Flop Fantasy (a hot coral)
Pool Party (a hot pink)
Yellow Polka Dot (bright greenish-yellow)
Sun Worshiper (an orange-y yellow)
Towel Boy Toy (a medium blue with a hint of purple pearl)
Kiwi Coolada (a medium green)
The polish colors look best when 3 coats plus 1 top coat are applied.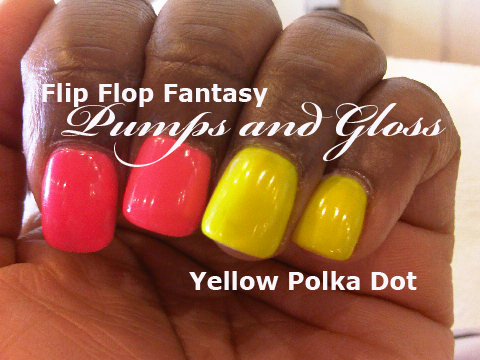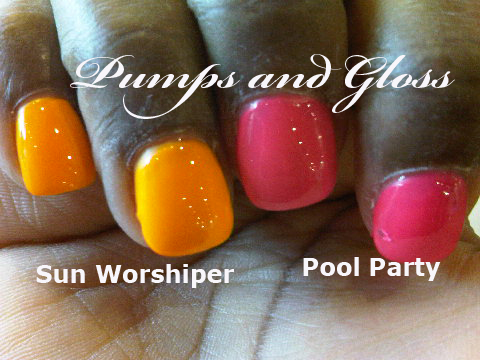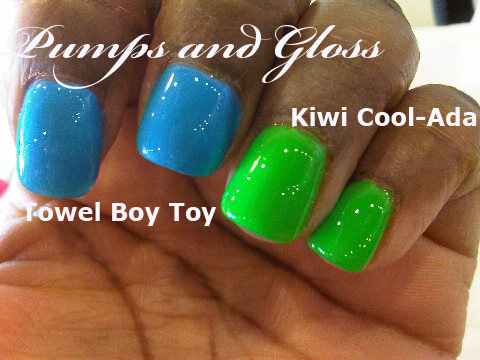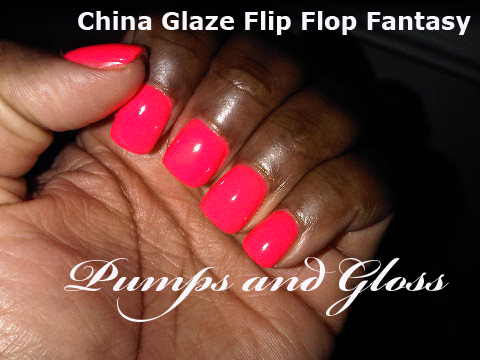 I selected Flip Flop Fantasy for my manicure and I have received many compliments from church (yes, church!!) lol to the local haunts that I visit.  Even my nail tech lady was loving the color A LOT!!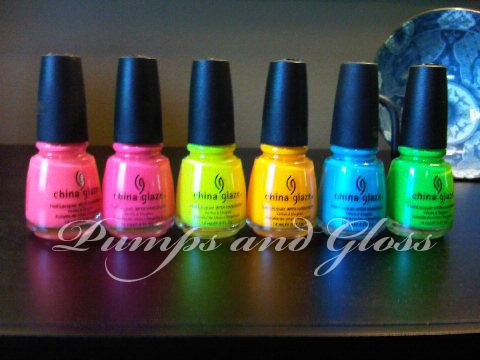 Which colors are your favorite? Are you excited about the collection?
Mix Maven
The China Glaze products were provided for review from the manufacturer. Please see Pumps and Gloss disclosure policy for more information.