Hey Glossies,
I can never underestimate the power of good skincare.  There can be no real beauty without proper, effective skincare.  After getting a facial during Spaweek, I realized that I need to up the ante on my skincare regimen.  A great regimen allows for better application of beauty products and YES, healthy looking skin! Always remember that skincare as an investment.
So I decided to try LancerX Extremely Pure Cleanser and AM/PM Nourishing Treatment for a week.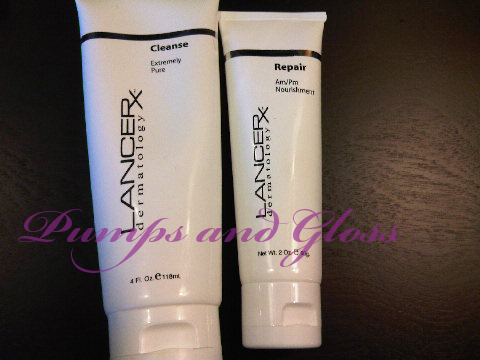 The LancerX products have a light citrus scent, which, thankfully, is not oppressive on the nose.  The cleanser has a light foam, which is great because I love to see suds when I am washing my face.  The cleanser felt refreshing against my skin and did not cause any tingle (that is a huge deal for my uber-sensitive skin). The AM/PM Nourishing Treatment is a light cream, non-greasy!
After my week long use of these products, I will say that my face was super soft and supple. I also had a wonderful glow to my skin (I could see my halo)  😉 …not greasy…not shiny.  I also used the Murad Sensitive Serum between the cleanser and the nourishing treatment on a few days and there was no decrease in softness and suppleness of my skin.
I definitely would definitely want to invest in these products.
Stylish Move FOTD
Face
Iman Second to None Foundation – Clay 5
MAC Select Cover-up – NC50
MAC MSF Natural – Dark
Eyes
Cosmedicine Medi-Matte™ Oil Control Lotion SPF 20 (Base)
MAC Brown Now Greasepaint Stick (LOVE IT!!) 😉
Dior Stylish Move Quint
Shu Uemura Painting Liner – Black
Urban Decay 24/7 Glide-On Eye Pencil- Zero
Clinique High Definition Lashes Brush Then Comb Mascara
Lips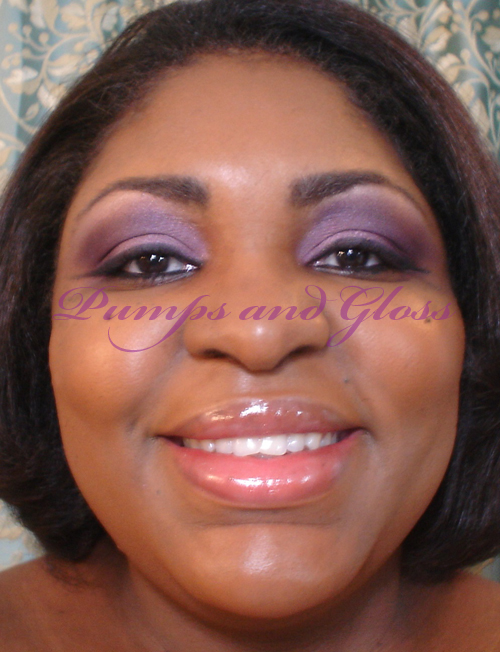 Mix Maven
LancerX products were provided for review from the manufacturer. Please see Pumps and Gloss disclosure policy for more information.