Hey Glossies,
Some of us might be knee-deep in snow or shut-in because of icy roads, but know that Spring is nigh.  Retailers know this fact too, so they have been marking down and clearing out fall and winter items.  There are even several retailers that have instituted the "Final Sale" policy, which means no exchanges and no returns.   This policy can be a hassle, but do not let "Final Sale" policies be a foe, especially online.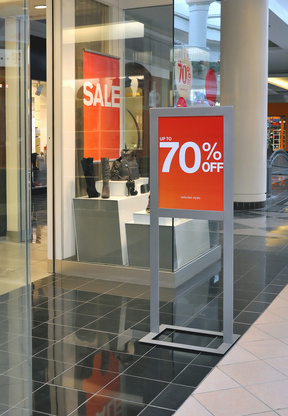 Here are some tip some final sale shopping tips –
Become familiar with silhouettes that work for your shape. –  For example, I know that pencil skirts work best on me than A-line skirts, so I always opt for the former than the latter.
Also become familiar with the product offerings at the stores with the "Final Sale" policies – When the new season hits the store, I, immediately, go and look around and try on my favorite items.  I also put my faves on a wishlist on the retailer's website, so when the sales begin, I am ready to shop.
Note which sizes you can wear – This is very important.  Get accurate body measurements.  I noticed that w/ one of my favorite retailers, the fall/winter clothes are bigger than the spring/summer clothes. For example, someone who wears in a size in 8 in winter may wear a size 10 in summer.  I am not sure why that is, so get the sizing right. (This also important when it comes to shoes.)
Contact customer service to get garment sizes – I suggest being quite organized and have a list of the sku or item numbers.  Many retailers have this information.  You can compare this information to your own body measurements to see if item will fit or not.
Go in-store (if you can) to purchase final sale items. – Recently, I was able to visit a clearance outlet and I tried on everything before I purchased  I ended up getting less items than I planned on, but I felt very good about my purchase.
Re-Sell on Ebay or Have a Fashion Swap Party – If you have purchased item(s) that did not work out.
Doubt means DON'T – I always feel that I have control over all my purchases. If I feel a slight discomfort about a size or fit, I will not purchase if I think that I will be stuck with the purchase.
Do you shy away from Final Sales or does the deal encourage you to buy?
Mix Maven